Reading Partners Charleston
About Us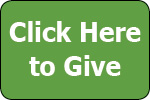 Today, 4 out of 5 South Carolina fourth graders from low-income families cannot read at grade level. Last year, 24% of freshman at North Charleston High School were reading at or below a fourth grade level. Without strong literacy skills, Charleston's outlook for the future is bleak.
Reading Partners is committed to ensuring that Charlestonians can look forward to a bright future. Working closely with Charleston County School District leaders, the philanthropic community, and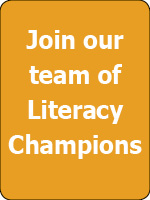 families, Reading Partners serves nine Title I elementary schools across Charleston County. We currently work with over 400 students thanks to over 500 community volunteers who give their time every week to ensure success for these budding young readers. Our goal over the next two years is to reach 1,000 students in Charleston.
As we all know, every day is "Giving Day" at Reading Partners, it is evident in our AmeriCorps members, our students, and our volunteers who give their valuable time every day to improve literacy in the Lowcountry. 


Help us Build Our Team of Literacy Champions for the 
1,000 Readers Campaign
We set a goal of reaching 100 donors on May 6 Giving Day to help us get started towards reaching 1,000 students in Charleston…and WE DID IT!

On May 6, 2014 we participated in a nationwide Day of Giving to celebrate 100 years of Community Foundations. Thanks to the generous contributions of our lowcountry supporters, Reading Partners Charleston received $43,545 in gifts that will go directly toward providing programming to help more students in the Charleston community succeed in reading.

At Reading Partners we know that everyday is a "giving day," and we thank our supporters for creating the opportunity for a truly transformative day.


Contact:
Reading Partners Charleston
4925 Lacross Rd., Suite 215
North Charleston, SC 29406
(843) 860-3915