Volunteer to tutor a student in reading
Literacy unlocks opportunity. Become a Reading Partner and make a difference in the life of a child.
You can make a difference in the life of a child with just one hour a week.
Reading Partners connects passionate volunteers with struggling readers to help students build strong literacy skills, gain confidence, and discover a passion for reading. You can be a mentor, a leader, and a friend to a student in need.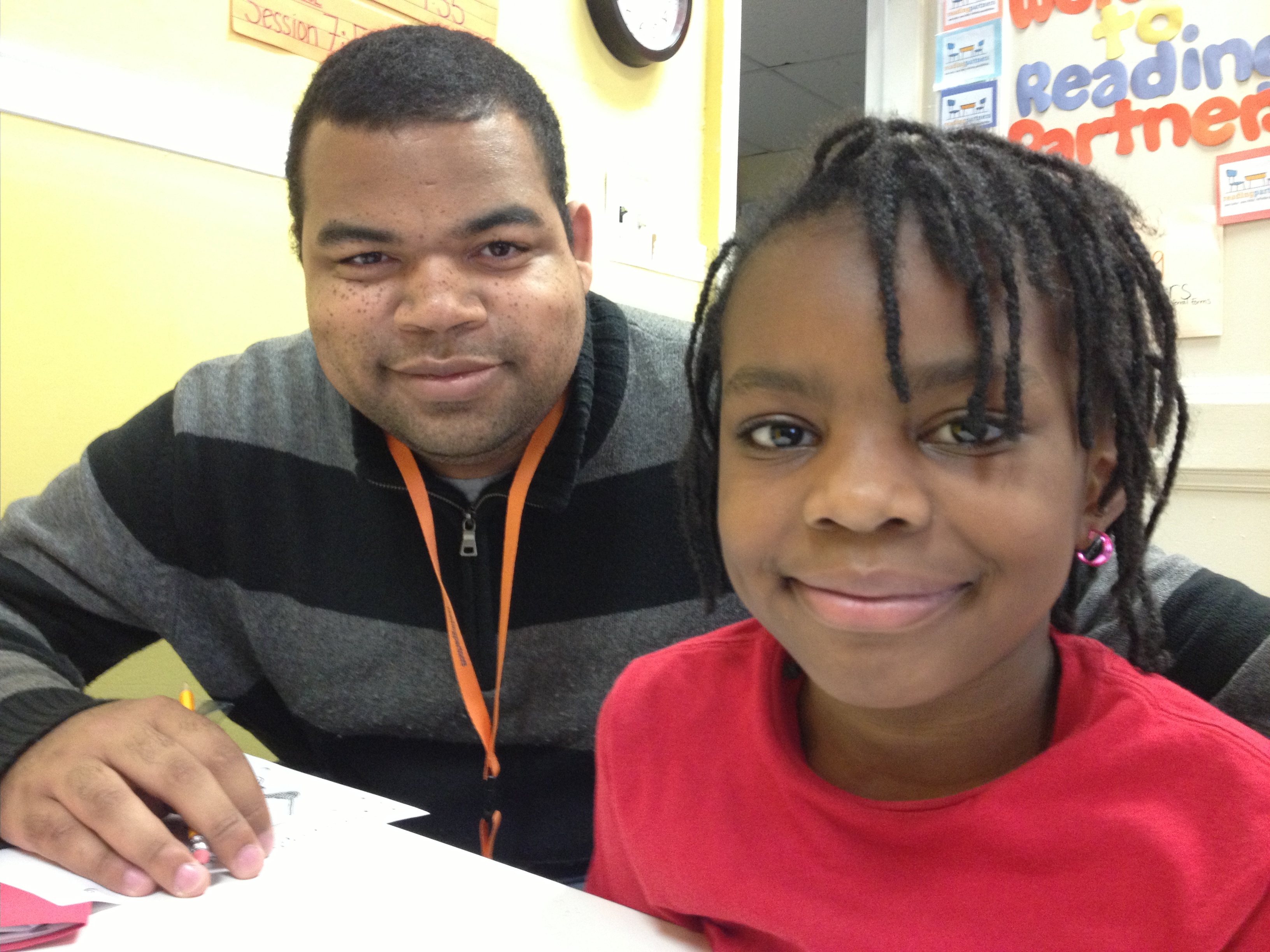 No formal teaching experience is required.
Commit just one hour a week.
Reading Centers are open Monday-Thursday at local schools.
Reading Partners provides you with:
A highly effective, easy-to-follow curriculum.
In-person training and on-site support from a full-time staff member.
The opportunity to make a difference in the life of a child.
Make a difference today.
Our volunteers become so much more than just reading partners. By sharing their knowledge and experience, tutors become mentors, friends, and positive role models in the life of a child. Working one-on-one with a student is a fun, effective way to change someone's life—maybe even your own.
Learn more about volunteering with Reading Partners by checking out some real life stories of our volunteers. If you still have questions, head over to our Volunteer FAQ for more answers. Are you ready to become a volunteer tutor? Sign up online today by following the links below. After signing up, a Reading Partners staff member will contact you to discuss the next steps. You'll be asked to:
Go through a background check
Participate in an online tutor orientation training session
Meet a Reading Partners staff member for a one-on-one tutor training session.
You can also help Reading Partners spread the gift of reading by becoming a donor. Your gift will help a child become a strong reader, empower communities to improve their local schools, and recruit and train more community volunteers.