Silicon Valley
Our Team
Aarika Riddle

Executive Director

Aarika Riddle joins Reading Partners Silicon Valley with over a decade of experience in the nonprofit sector. Most recently, Aarika worked at Adolescent Counseling Services (ACS) leading the organization's advancement and marketing efforts. During her tenure at ACS, Aarika revamped department strategy, led a rebranding of the organization, and was instrumental in streamlining agency-wide operations. In her spare time, Aarika volunteers at her church and child's school to help with their fundraising activities. Born and raised in Hawaii, Aarika came to the mainland to attend California Lutheran University from where she holds a bachelor's degree in sociology and communication, with a concentration in public relations. Aarika is a proud product of the public school system and is passionate about ensuring students are equipped with the tools and skills they need to thrive.

Mike Baker

Program Manager

Originally from Buffalo, New York, Mike is a recent transplant to California bringing eight years of experience in the nonprofit sector. Before joining Reading Partners in 2015, Mike served as an AmeriCorps VISTA, and later, education director with The Boys and Girls Clubs of Buffalo. He has worked with refugee and at-risk youth in various domestic and international capacities through his entire career. Mike holds a B.A. in history and teaching certification in social studies from SUNY Buffalo. Mike is also an M.A. candidate in sustainable development from S.I.T. at Brattleboro, Vermont.

In his free time Mike enjoys current events and politics, rock climbing, traveling, coffee, and getting into a really good book.

Sydney Burrell

Program Manager

Sydney serves as program manager with a portfolio of schools in the Alum Rock and Milpitas school districts. She is originally from Austin, Texas but moved to Silicon Valley from Los Angeles, where she served a year as an AmeriCorps member with Reading Partners LA. Sydney's B.A in linguistics and past experience working with struggling readers led to her passion for literacy based education. To continue her education, she is currently completing her Masters in curriculum and instruction in reading. After work hours, she enjoys cooking, trying out new restaurants, and hiking with her family.

Robert Duran

Program Manager

Robert Duran has had the privilege of developing his skills within nonprofit education since graduating from UC Berkeley in 2007. He takes pride in working alongside youth in neighborhoods similar to the one he grew up in in Los Angeles, and the many other diverse communities he has lived and worked in. Mr. Duran is passionate about community-based organizations like Reading Partners that have a genuine interest in helping young people succeed, and believes that reading is a fundamental skill that no child should have to struggle with alone. He is honored to oversee three schools in the Mount Pleasant Elementary Schools District, and to work with all of the talented young professionals that serve on the Reading Partners AmeriCorps team.

Celena White

Senior Program Manager

Celena White serves as program manager for the South Bay region. Celena is a San Jose native with over ten years of experience working in the education field. Her teaching experience includes teaching English through the East Side Union High School District and working with an outreach program at Columbia University assisting first-generation college-bound students. Celena has a MA in English education from Teachers College, English teaching credential, and BA in English with a minor in education from UC Davis.
AmeriCorps Team
Community Engagement
Nicholas Hamrol, Senior Volunteer Coordinator, Peninsula
Taryn Kearns, Senior Volunteer Coordinator, South Bay
Linda Vega-Alvarez, Senior Volunteer Coordinator, Sunnyvale and Mountain View
Site Coordinators
Elise Adams, Senior Regional Site Coordinator, South Bay
Asha Albuquerque, Site Coordinator, John Gill Elementary
Johanna Cheong, Regional Site Coordinator, Sunnyvale and Mountain View
Nancy Contreras, Site Coordinator, Lakewood Elementary
Dhara Damania, Site Coordinator, Vargas Elementary
Gabrielle Jeanpierre, Site Coordinator, San Antonio Elementary
Jeannette Lee, Site Coordinator, Cesar Chavez Elementary
Tiffany Lee, Senior Regional Site Coordinator, Peninsula
Briana Meehan, Site Coordinator, Fair Oaks Elementary
Amanda Miller, Senior Site Coordinator, Roosevelt Elementary
Jessica Montes, Site Coordinator, Voices Academy
Alex Nichols, Site Coordinator, Robert F. Kennedy Elementary
Florenz Pangan-Tumale, Site Coordinator, Bishop Elementary
Caila Parodi, Senior Site Coordinator, Selby Lane Elementary
William Randick, Site Coordinator, Garfield Elementary
Joni Van Reenan, Site Coordinator, Hawes Elementary
Laura Robledo, Site Coordinator, Mount Pleasant Elementary
Arielle Straus, Senior Site Coordinator, Ellis Elementary
Ellie Torres, Site Coordinator, Taft Elementary
Lakeya Wynn, Site Coordinator, Henry Ford Elementary
Kristina Xiang, Site Coordinator, Mariano Castro Elementary
Kirsten Yale, Site Coordinator, Alexander Rose Elementary
Isra Yusuf, Site Coordinator, San Miguel Elementary
---
Board of Directors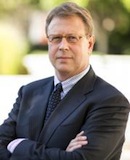 Eli Khouri, Board Chair, President and Chief Executive Officer, Equity Office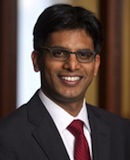 Ashu Agrawal, Managing Director, TA Associates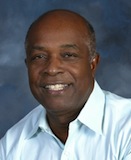 Kenneth Coleman, Chairman, Saama Technologies, Inc.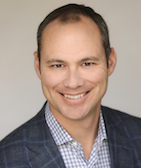 Jamie Keenan, Managing Partner, Keenan Capital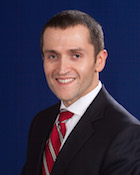 Harry A. Lopez, Partner, Berliner Cohen LLP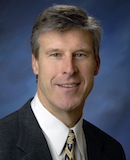 Phil Mahoney, Executive Managing Director, Cornish & Carey Commercial