Apply for AmeriCorps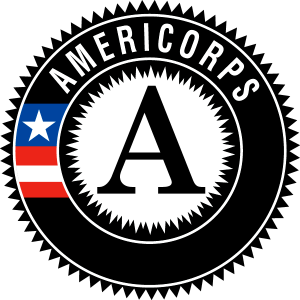 Join our AmeriCorps team
---
Serving as an AmeriCorps member with Reading Partners has shown me how important it is to be active in education. It is more than just helping people; it's about caring and giving a voice to those who are not heard.
-Ben Madry, Site Coordinator serving in DC
---
Grow your career with Reading Partners AmeriCorps!
Reading Partners AmeriCorps members get things done, and are critical to our success as an organization. Be it leading the day-to-day operations of our reading centers, recruiting volunteers, or coaching volunteer tutors, our AmeriCorps members make an impact on the students we serve.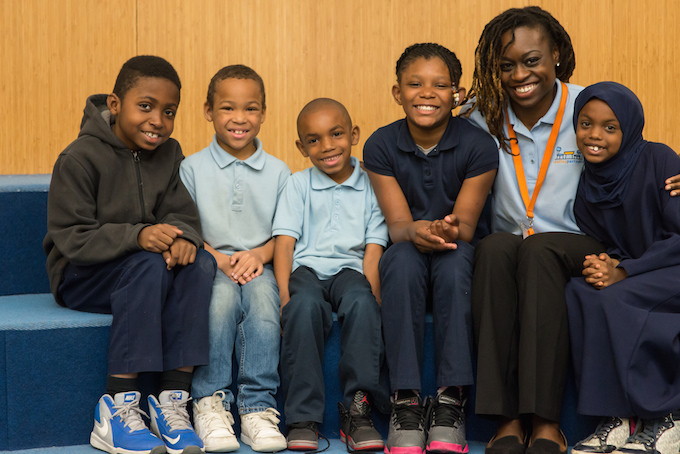 AmeriCorps offers an amazing chance to give back, and as an AmeriCorps member, you'll receive a great place to serve, ongoing professional development, and a chance to springboard your career. Our AmeriCorps members are ambassadors for service, demonstrate a passion for education, and strongly believe in our vision and values. #TogetherWeAreBetter
---
FAQs
What can I do as an AmeriCorps member?
Our AmeriCorps members serve directly in a partner school site or within a region for an 11-month term. Because we work with elementary schools, our AmeriCorps opportunities run from August – June each year.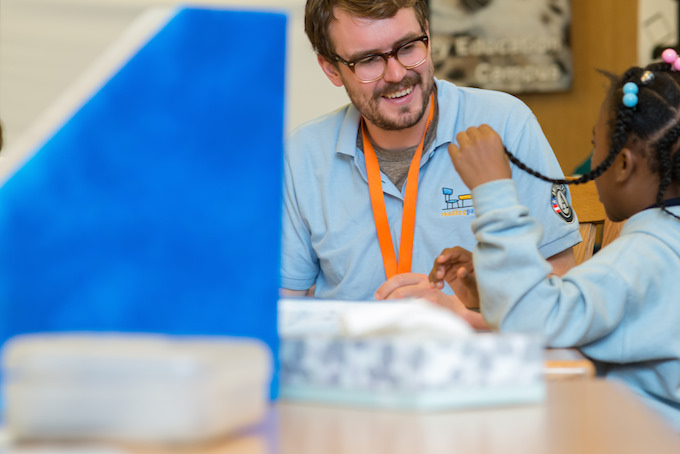 Programming – interested in tutoring students and coaching volunteers?
AmeriCorps Site Coordinator
AmeriCorps Regional Site Coordinator
Community Engagement – interested in volunteer recruiting and engagement?
AmeriCorps Volunteer Coordinator
What can I do as a VISTA member?
Our VISTA members have the chance to serve on a national team or within a larger regional team. VISTAs focus on creating sustainable and capacity-building projects, like grant writing, communications, or program operations. Keep an eye out for more information coming soon!
What else do I need to know?
As an AmeriCorps member with Reading Partners, you're both part of a national service movement and a growing educational nonprofit—which means you've got access to some great benefits.
We offer a competitive AmeriCorps stipend, health benefits, and ongoing professional development. Check out our full list of benefits & need-to-know info here.  
How can I learn more about the Reading Partners AmeriCorps experience?
We've written about service and featured a number of currently serving AmeriCorps members on our blog. You'll find posts that share days in the lives of AmeriCorps members, feature guest submissions by former Reading Partners AmeriCorps members, and include highlights from the time our cohort in DC served alongside the First Lady. Take a look!
Still have questions? Send us an email at americorps@readingpartners.org!