Silicon Valley
Our Team
Sydney Burrell

Program Director

Sydney serves as program director for the Silicon Valley team. She is originally from Austin, Texas, but moved to the Bay Area three years ago from Los Angeles, where she served as an AmeriCorps member with Reading Partners LA. Sydney's Bachelor of Arts in linguistics and previous opportunities working with struggling readers and English Language Learners led to her passion for literacy-based education. Her Master of Science in education with a focus in curriculum and instruction in reading and her past experiences as a regional site coordinator and program manager with Reading Partners helps her bring a broad range of knowledge and excitement for literacy education. After work hours, she enjoys cooking, trying out new restaurants, and hiking with her dog.

Monique Garcia

External Relations Director

Monique Garcia is originally from San Jose, California. Her role is to engage new and existing volunteers as well as corporate partners. She works closely with the executive director on regional development operations, such as grant writing and donor stewardship. Monique has spent the majority of her career working at nonprofit organizations, including the Silicon Valley Community Foundation in Mountain View and International House in New York City. As a former Peace Corps volunteer, she values dedicating time and energy to national service. During her spare time, she enjoys traveling and spending time with family and her new kitten, Clementine.

Brian Lam

External Relations Associate

Brian grew up in Milpitas, and is excited to bring his love of learning back to his hometown. He graduated in 2012 with his bachelor's in molecular, cell and developmental biology. Brian went on to earn his master's degree in science education. Brian has worked with students from preschool through grade 12 and up to graduate school. His main goal is to help everyone reach their potential and become lifelong learners. In his free time, Brian loves to travel the world, try out new recipes, draw, read books from around the world, and write poetry. 

Jeannette Lee

Program Manager

As the San Jose and Milpitas program manager, Jeannette Lee supports a team of AmeriCorps members with running and maintaining successful reading centers and school partnerships. After first tutoring with Reading Partners NYC for three years and then serving two AmeriCorps terms with Silicon Valley, Jeannette understands what is needed for effective one-to-one tutoring from multiple viewpoints. Originally from New York City, Jeannette holds a Bachelor of Science in Business Administration and enjoys hitting the gym, traveling and exploring, and simply passing the time with great company and food.

Ivy O'Connell

Program Manager

Originally from Indiana, Ivy graduated from Purdue University with her Bachelors of Arts in English. Since graduating she has been involved in education in various aspects, such as teaching English in Peru, acting as an athletic director, and serving two service years with AmeriCorps in the Silicon Valley. Working in school environments with English language learners has inspired Ivy to continue her time with Reading Partners making a difference by equipping learners with the fundamental skills to thrive and enjoy reading. In her spare time, Ivy is usually traveling, playing board games, or enjoying the California weather.

Chris Johnson

Program Manager

Chris is originally from a small town in northeast Ohio, where he graduated from Ohio University in 2013 with a Bachelor of Business Administration in economics. Since leaving Ohio, Chris has lived in the Bay Area for four years, including San Jose and San Francisco. Before joining the Reading Partners team, Chris has worked as an AmeriCorps member with City Year, taught English at a university in Thailand, and returned to the US to lead outreach efforts for a small nonprofit helping high school students gain admission to summer programs. Chris is excited to use this experience to help more students in the Bay Area realize their full potential and the importance of reading. Outside of work, Chris enjoys exploring new places and being anywhere outside with his dog.
AmeriCorps team
Volunteer coordinators
Hadya Amin, Volunteer Coordinator, San Jose & Milpitas
Jessica Campos, Volunteer Coordinator, Sunnyvale
Olivia Lopes, Volunteer Coordinator, Redwood City & Mountain View
Regional site coordinators
Erika Endo, Senior Regional Site Coordinator, Redwood City & Mountain View
Sharon Gerstman, Regional Site Coordinator, Sunnyvale
Frankie Ramirez, Senior Regional Site Coordinator, San Jose & Milpitas
Site coordinators
Sara Aguilar, Site Coordinator, Adelante Selby Lane Elementary School
Alex Aldaz, Site Coordinator, San Miguel Elementary School
Madisen Ellis, Site Coordinator, Vargas Elementary School
Brittany Hilker, Senior Site Coordinator, Alexander Rose Elementary School
Jessica Lee, Site Coordinator, Mariano Castro Elementary School
Brian Oberly, Site Coordinator, Ellis Elementary School
Marlyn Quiroz, Senior Site Coordinator, Clyde Arbuckle Elementary School
Andrew Roselo, Site Coordinator, Lakewood Elementary School
Luisa Salas, Site Coordinator, San Antonio Elementary School
Jasmine Sanchez, Senior Site Coordinator, Cesar Chavez Elementary School
Sophia Solganik, Site Coordinator, Aptitud Community Academy at Goss
Vanessa Villarruel, Site Coordinator, Walter L. Bachrodt Elementary School
Deepika Viswanath, Site Coordinator, Bishop Elementary School
Koula Von Hoppe, Senior Site Coordinator, Henry Ford Elementary School
Darin Wong, Site Coordinator, Nesbit Elementary School
---
Board of directors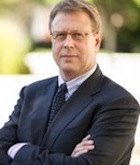 Eli Khouri, Board Chair, Strategic Advisor/Consultant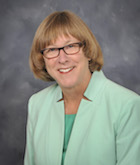 Anne Campbell, San Mateo County Superintendent of Schools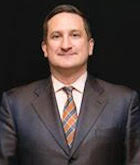 Dan Casetta, Region Manager, Western Region at Vector Marketing/Cutco Cutlery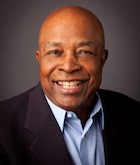 Kenneth Coleman, Chairman, Saama Technologies, Inc.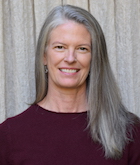 Rebecca Fallow, Director of Philanthropy, Swagelok Northern California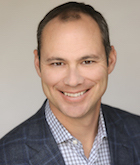 Jamie Keenan, Managing Partner, Keenan Capital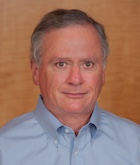 Bill Kelly, Senior Counsel, Davis Polk & Wardwell LLP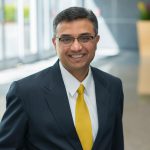 Rahul Patel, Senior Vice President and General Manager of Connectivity, Qualcomm