Silicon Valley
Our Team
Aarika Riddle

Executive Director

Aarika Riddle has over a decade of experience in the nonprofit sector. Prior to joining Reading Partners Silicon Valley, Aarika spent eight years at Adolescent Counseling Services (ACS) leading the organization's advancement and marketing efforts. During her tenure at ACS, Aarika revamped department strategy, led a rebranding of the organization, and was instrumental in streamlining agency-wide operations. Born and raised in Hawaii, Aarika came to the mainland to attend California Lutheran University from where she holds a bachelor's degree in sociology and communication, with a concentration in public relations. Aarika is a proud product of the public school system and is passionate about helping students become lifelong readers. In her spare time, Aarika enjoys eating good food with her husband and reading her favorite children's books, Edward the Emu and Haircuts for the Woolseys to her young sons.

Mike Baker

Program Manager

Originally from Buffalo, New York, Mike is a recent transplant to California bringing ten years of experience in the nonprofit sector. Before joining Reading Partners in 2015, Mike served as an AmeriCorps VISTA, and later, education director with The Boys and Girls Clubs of Buffalo. He has worked with refugee and at-risk youth in various domestic and international capacities through his entire career. Mike holds a Bachelor of Arts in history and teaching certification in social studies from SUNY Buffalo. Mike is also a master's candidate in sustainable development from S.I.T. at Brattleboro, Vermont. In his free time Mike enjoys rock climbing, traveling, coffee, and getting into a really good book.

Sydney Burrell

Deputy Program Director

Sydney serves as deputy program director for the Silicon Valley team. She is originally from Austin, Texas, but moved to the Bay Area three years ago from Los Angeles, where she served as an AmeriCorps member with Reading Partners LA. Sydney's Bachelor of Arts in linguistics and previous opportunities working with struggling readers and English Language Learners led to her passion for literacy-based education. Her Master of Science in Education with a focus in curriculum and instruction in reading and her past experiences as a regional site coordinator and program manager with Reading Partners helps her bring a broad range of knowledge and excitement for literacy education. After work hours, she enjoys cooking, trying out new restaurants, and hiking with her dog.

Robert Duran

Program Manager

Robert Duran has been blessed to further develop his skills within nonprofit education since graduating from UC Berkeley in 2007. He takes pride in having worked alongside youth in neighborhoods similar to the one he grew up in in Los Angeles as well as the many other diverse communities he's experienced in San Francisco and San Jose. Community-based organizations like Reading Partners that have a genuine interest in helping young people succeed is something Mr. Duran is passionate about, believing that reading is a fundamental skill that no child should have to struggle with alone. He is honored to to share a school portfolio with talented AmeriCorps professionals serving in San Jose schools.

Monique Garcia

External Relations Manager

Monique Garcia is originally from San Jose, California. Her role is to engage new and existing volunteers as well as corporate partners. She works closely with the executive director on regional development operations, such as grant writing and donor stewardship. Monique has spent the majority of her career working at nonprofit organizations, including the Silicon Valley Community Foundation in Mountain View and International House in New York City. As a former Peace Corps volunteer, she values dedicating time and energy to national service. During her spare time, she enjoys traveling and spending time with family and her new kitten, Clementine.

Ivy O'Connell

Program Manager

Originally from Indiana, Ivy graduated from Purdue University with her Bachelors of Arts in English. Since graduating she has been involved in education in various aspects, such as teaching English in Peru, acting as an athletic director, and serving two service years with AmeriCorps in the Silicon Valley. Working in school environments with English language learners has inspired Ivy to continue her time with Reading Partners making a difference by equipping learners with the fundamental skills to thrive and enjoy reading. In her spare time, Ivy is usually traveling, playing board games, or enjoying the California weather.

Chris Johnson

Program Manager

Chris is originally from a small town in northeast Ohio, where he graduated from Ohio University in 2013 with a Bachelor of Business Administration in economics. Since leaving Ohio, Chris has lived in the Bay Area for four years, including San Jose and San Francisco. Before joining the Reading Partners team, Chris has worked as an AmeriCorps member with City Year, taught English at a university in Thailand, and returned to the US to lead outreach efforts for a small nonprofit helping high school students gain admission to summer programs. Chris is excited to use this experience to help more students in the Bay Area realize their full potential and the importance of reading. Outside of work, Chris enjoys exploring new places and being anywhere outside with his dog.
AmeriCorps team
Volunteer coordinators
Amil Amin, Volunteer Coordinator, San Jose
Rennea Phillips, Senior Volunteer Coordinator, Sunnyvale & Mountain View
Siobhan Cohee, Volunteer Coordinator/Regional Site Coordinator, Redwood City
Regional site coordinators
Jeannette Lee, Senior Regional Site Coordinator, San Jose
Ivy O'Connell, Regional Site Coordinator, Sunnyvale & Mountain View
Site coordinators
Ivan Abrego, Site Coordinator, San Miguel Elementary School
Andry Barone, Site Coordinator, Alexander Rose Elementary School
Nancy Contreras, Senior Site Coordinator, Lakewood Elementary School
Jesse Cowdell, Site Coordinator, Ellis Elementary School
Joan Galdamez, Site Coordinator, Hawes Elementary School
Gabrielle Jeanpierre, Senior Site Coordinator, San Antonio Elementary School
Karina Luna, Site Coordinator, Vargas Elementary School
Jessica Montes, Senior Site Coordinator, Robert Sanders Elementary School
Adriana Sanchez Priego, Site Coordinator, Taft Community School
Kaithlynn Sarmiento, Site Coordinator, Cesar Chavez Elementary School
Caroline Staudenraus, Site Coordinator, Mariano Castro Elementary School
Shannon Tempelton, Senior Site Coordinator, Mount Pleasant Elementary School
Eric Vences, Site Coordinator, Bishop Elementary School
VISTA
Elaine Washam, VISTA Development Coordinator
---
Board of directors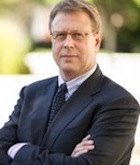 Eli Khouri, Board Chair, Strategic Advisor/Consultant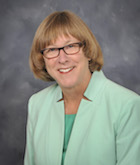 Anne Campbell, San Mateo County Superintendent of Schools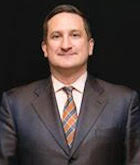 Dan Casetta, Region Manager, Western Region at Vector Marketing/Cutco Cutlery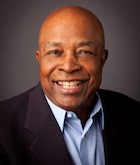 Kenneth Coleman, Chairman, Saama Technologies, Inc.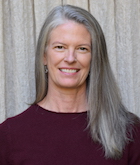 Rebecca Fallow, Director of Philanthropy, Swagelok Northern California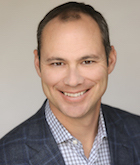 Jamie Keenan, Managing Partner, Keenan Capital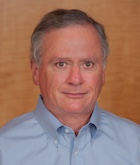 Bill Kelly, Senior Counsel, Davis Polk & Wardwell LLP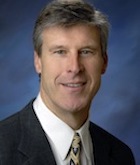 Phil Mahoney, Executive Managing Director, Cornish & Carey Commercial