September 23, 2016
On transit, voting, tutors and more…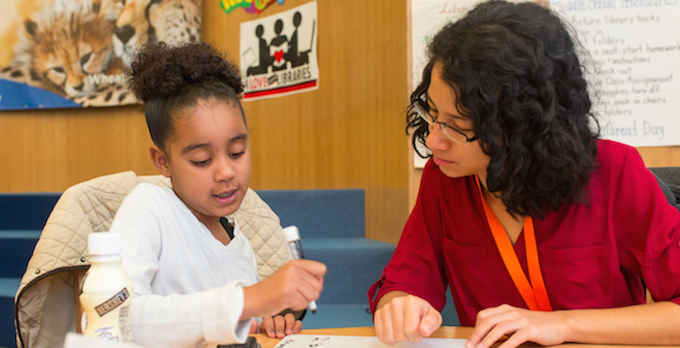 Originally published by Pioneer Press.
By Pioneer Press Editorial Board
TRANSIT STUDY
As Minnesota grapples with transit problems — a sticking point in the way of a legislative special session — the respected names on a new Citizens League study committee should get attention.
The committee, announced this week, will be chaired by Peter Bell, whose service as Metropolitan Council chair under Republican Gov. Tim Pawlenty included construction of the Green Line. Ann Lenczewski, a former DFL state lawmaker and chair of the Minnesota House Tax Committee, will serve as vice chair. She left the Legislature last year to work in government relations for a Minneapolis-based law firm.
The 19-member group they will lead is to look at transit in the region "through the lens of governance, policy, and funding," a statement from the Citizens League said.
"Almost everyone agrees that we do not currently have a sustainable system for addressing long-term transit needs related to both workforce changes and aging," the statement quotes Citizens League Executive Director Sean Kershaw. "In the last session, transit funding questions ultimately prevented a number of other funding and policy issues from being addressed. Instead of limping along, we want to study the current system to see if there could be a better way to plan for a stronger region now and in the future."
Among members are Bill Blazar of the Minnesota Chamber of Commerce, Woodbury Mayor Mary Giuliani Stephens, Dakota County Commissioner and former state lawmaker Mary Liz Holberg and Ramsey County Commissioner Jim McDonough.
The committee's goal is to release a report to the Legislature by Feb. 1.
GET READY AND VOTE
Friday is another key day on the election 2016 timetable in Minnesota. It's the first day eligible voters can cast their Nov. 8 general election ballots by voting absentee. Rounding up some highlights, we note that:
Twins stars Joe Mauer, Brian Dozier and Kyle Gibson are driving home an important point: register and vote.
Their 15-second public service announcement — airing on Fox Sports North through Oct. 18, the pre-registration deadline — encourages Minnesotans to visit mnvotes.org to register online and request an absentee ballot.
"It's never been easier and more convenient to register and to vote in Minnesota, and I'm thankful for the great work the Twins are doing to help spread that message," Secretary of State Steve Simon said in a statement. His objective is to return the state to its nation-leading status in voter turnout.
Registering to vote can be as close and convenient as a trip to a St. Paul Public Library. The library's website lists voter registration times and dates at seven branches at sppl.org/saintpaulitics. Voter registration events are provided with help from the League of Women Voters and Pledge to Vote assistants.
STUDENTS NEED READING PARTNERS
Reading Partners, a national nonprofit that provides individualized tutoring to elementary students who need help, this week posted results for last school year and issued a call for volunteers to help expand its work here.
The program's "impact report" for the Twin Cities notes impressive results: Among its youngest students, 90 percent mastered "key foundational reading skills" needed to read at grade level.
In 2015-16, its first year here, Reading Partners worked with 250 students at six partner schools, matching them with more than 350 community volunteers who delivered a total of 8,275 tutoring sessions. In St. Paul, Benjamin E. Mays, Hamline, Maxfield and Phalen Lake elementary schools are engaged in the effort. Details are at: https://readingpartners.org/wp-content/uploads/2016/07/ImpactReport—TwinCities—FINAL—FY16.pdf.
More volunteers are needed this school year, with the effort striving to match 450 struggling readers with 670 community volunteers. By tutoring a student one-on-one for as little as an hour a week, volunteers can make an impact that can "quite literally alter the course of a child's educational experience and life," a statement says.
It quotes former St. Paul School Board member Keith Hardy: "Every Wednesday this past school year, I looked forward to my tutoring time with my student, Savannah." Hardy said that the "structured tutoring path" he followed made it much simpler to gauge her reading and comprehension progress, that the selection of books and activities available made it "a true joy to tutor" and that an onsite Reading Partners coordinator helped him "know what I did well and how I could get better as a tutor."
Information on becoming a tutor is at readingpartners.org/volunteer.
Reading Partners also quotes some sobering data from the National Assessment of Educational Progress:
In 2015, only 21 percent of low-income students nationwide, and 36 percent of students overall, were reading proficiently by the fourth grade.
Students who can't read by fourth grade are four times more likely to drop out of school or not earn a high school diploma.
AN EMERGENCY LEADER
Congratulations to St. Paul Director of Emergency Management Rick Larkin, named this week as president of the Association of Minnesota Emergency Managers. Larkin will continue his full-time role with the city during his one-year term with the association.
"It is very humbling to be selected by my peers across the state to represent the people who work behind the scenes each day to support responders in the field," Larkin said in a statement.
With communities across the state and the nation dealing with events that require an emergency response, Larkin — a city staff member since 2008 — said he hopes to raise awareness about such work.
The association — involving more than 400 emergency response planners from cities and counties throughout the state — aims to develop a network of emergency management professionals and advocate for efforts that advance disaster preparedness throughout Minnesota.
Further, readers for all and all for readers, Opinuendo sayeth not.