February 14, 2017
Give Local: Volunteers needed to help struggling readers at local schools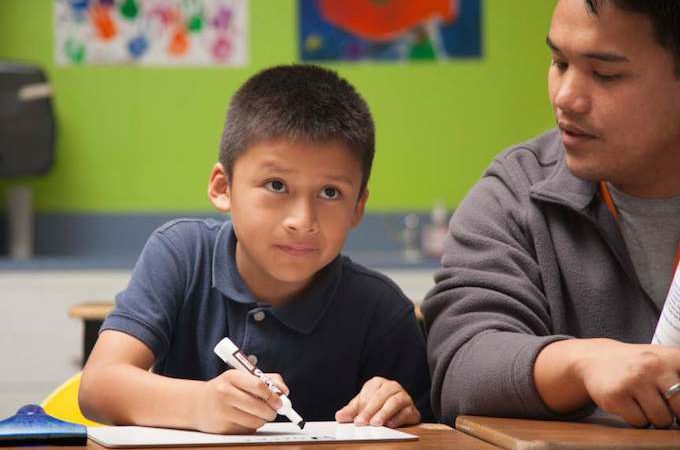 Originally published by Twin Cities Pioneer Press.
By Molly Guthrey
Editor's note: This is a weekly spotlight on local fundraising campaigns in need of a boost. The money might be needed for medical expenses, art projects, educational pursuits, religious missions, neighborhood efforts, entrepreneurial visions or for other reasons. Together, our dollars can make a difference — locally (disclaimer: as always, give at your own risk). Send spotlight suggestions to Molly Guthrey at mguthrey@pioneerpress.com or 651-228-5505.
"Become a Reading Partner today"
Volunteers needed: Do you have at least an hour a week to help make a difference to a child who struggles with reading? There are currently almost 200 students at 11 elementary schools in St. Paul and Minneapolis waiting to be matched with tutors.
The nonprofit: Reading Partners is a nonprofit that empowers community volunteers to provide one-on-one reading instruction to elementary school students reading below grade level to help them succeed in reading and in life.
The requirements: You must be 14 years or older, pass a background check and commit to at least one hour per week (volunteering generally takes place during school hours, Mondays through Thursdays, with some after-school and Friday programs available).
The training provided: Reading Partners will provide volunteers with an easy-to-use curriculum; in-person training and on-site support; the opportunity to make a difference in a child's life.
Note: All new volunteers will be required to complete an orientation session and background check. This process generally takes about 2-4 weeks before being matched and introduced to your student.
Info: Go to Readingpartners.org/location/twin-cities/ or email VolunteerTC@readingpartners.org or call 651-362-0430.
Donate: Donations go toward transforming unused classrooms into bustling reading centers. Donations may be sent to Reading Partners Twin Cities, 2300 Myrtle Avenue, Suite 240, St. Paul MN 55114 or made online to https://readingpartners.org/donate/readingparters.org (select Twin Cities).