August 19, 2020
Commentary: The need is overwhelming. Our response must be too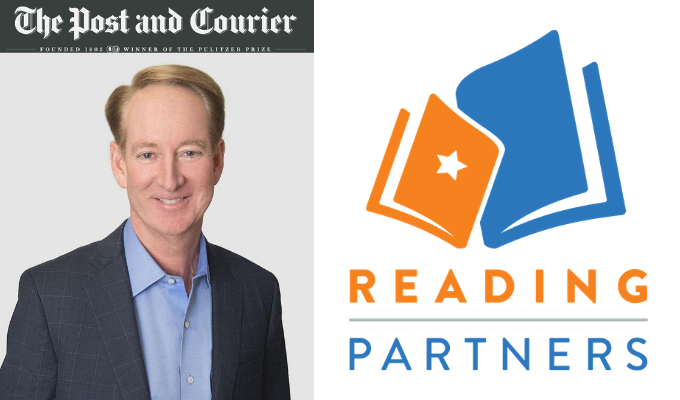 Originally published in The Post and Courier by Dr. Michael Wilson
I recently had the honor of volunteering with the Lowcountry Food Bank for one of its regular food distributions. An hour before the event, the parking lot was already full of cars waiting in line. That morning we handed out more than 1,000 boxes of fresh and shelf-stable food, but it wasn't enough.
Similar scenes are playing out across the United States in communities large and small. As the pandemic rages on, so does the need for charitable giving — especially at the local level.
In times of tremendous need, we tend to think of essential services like food pantries and shelters first, and with good reason. Since March, approximately 40 million Americans have lost their jobs, and the United States leads the world in confirmed cases of COVID-19. Despite the continued impact of the pandemic on our crippled economy, vital COVID-related government aid programs are drawing to a close. In turn, charities that offer essential services must step up to the rising needs going forward.
The Lowcountry Food Bank has already seen a 484% increase in those needing emergency food assistance from March 16 through July.
Chloe Tonney, president of Trident United Way, said, "What charities may need most right now are their own 'oxygen masks' to 'live to fight another day.'" She noted that while utility providers and landlords have been generous to charities, the expiration of the moratorium on evictions has contributed to an increased need for donations.
Our communities' needs are overwhelming, and they don't stop at essential services. Reading Partners is another important local organization that helps students in low-income schools master basic reading. With COVID-related school closures, 55 million schoolchildren have missed months of vital classroom instruction, increasing the demand for such services locally. Providing students with virtual learning tools will require additional resources, but funding is starting to decline.
For many institutions, the overall decline in funding and the reallocation of funds to frontline COVID organizations have been exacerbated by the loss of revenues. For example, the South Carolina Aquarium was forced to close for weeks and just recently re-opened with reduced capacity. It is a perfect storm for community organizations that already operate on razor-thin budgets.
Many nonprofit organizations have altered their programming in response to COVID-related needs in their communities. When schools closed in March, the aquarium shifted its robust in-person educational programming to virtual learning. Through virtual visits and online nature discovery programs, it's been able to continue fulfilling its mission of "connecting people to water, wildlife, and wild places."
Courtenay Lewandowski credits this achievement to the aquarium's philanthropic community's responsiveness. Similarly, Kecia Greenho, senior executive director, says that many of Reading Partners' donors provided additional support in the wake of the pandemic, including allowing flexibility in their funding. She credits this flexibility as "extremely helpful in helping us to innovate quickly."
The effects of the pandemic are indeed overwhelming, but so is the generosity of our community. Now is the time we must step up to support frontline COVID-related essential services and save cherished nonprofit organizations.
Remember, unlike funding sources with attached mandates, unrestricted contributions allow these organizations to be nimble in responding to changing needs. This goes for individual and corporate donations alike.
If making a financial donation isn't possible, consider volunteering time and talent. As Chloe Tonney puts it: "If you can, give now. This is no time for small thinking."
D. Michael Wilson is a philanthropist and the former CEO of Ingevity, a global specialty chemical and materials company. He established the D. Michael and Pam Wilson Family Fund to benefit the Lowcountry Food Bank, the South Carolina Aquarium and Reading Partners South Carolina among other philanthropic activities.