January 2, 2019
Reading Partners in desperate need for volunteers to help students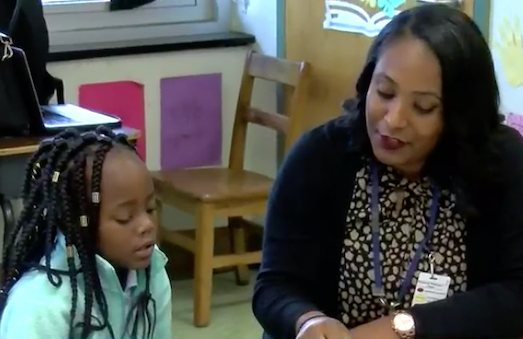 Originally published by Michal Higdon on Live 5 News
CHARLESTON, SC (WCSC) – A Lowcountry program working to ensure that all children in our community have the opportunity to succeed is asking for help.
The Reading Partners program places tutors to work in area schools with students who need to improve their literacy and reading levels. The group is, however, short of volunteers.
Thirty students are currently enrolled in Reading Partners at North Charleston Elementary. But those with the organization said more are on the waiting list.
We do want to enroll up to 50 or more students
Said Jordan Ringgold, a Program Manager with Reading Partners.
But that can't happen unless there are volunteers to go with those students.
"It would be really helpful to get community volunteers in the North Charleston area into North Charleston Elementary and pair them with a student either once a week or twice a week to meet our enrollment goal and to serve as many students as we can here," Ringgold said.
Students who are enrolled in Reading Partners are anywhere from one month to two and a half years behind their reading levels. It's a gap the organization Is working to close.
There is a lot of research and statistics out there that tell us that if a student doesn't catch up by the fourth of fifth grade, they are really likely to not catch up.
That's where the group says you come in.
Across Charleston and Berkeley counties, about 200 volunteers are desperately needed to help students live up to their potential.
And it only takes one hour a week.
"Two parts of that rewarding piece is the academic piece. Meaning that they could read a word that they couldn't read the week before or remember the skill that you went over two weeks ago," Ringgold said. "Another piece is their confidence and their motivation. Their yearning and wanting to learn and grab books in class and to tell their teachers what they've done and what they've learned."
View the video here!
Copyright 2018 WCSC. All rights reserved.