April 11, 2023
Report: Volunteerism declines at nonprofits as demand for services rises post-COVID-19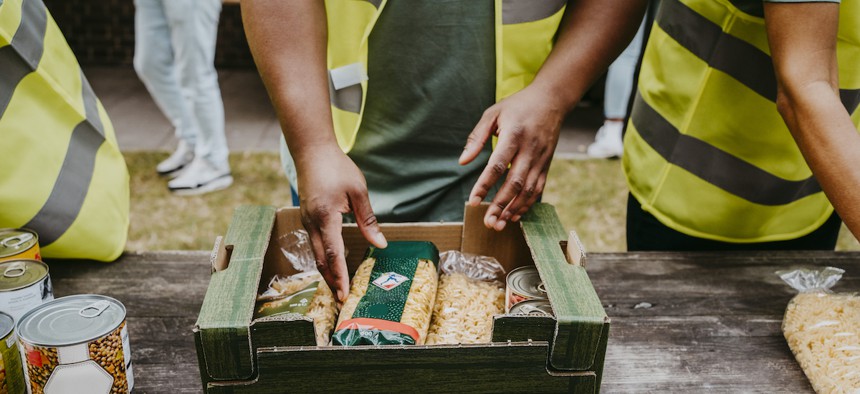 Originally posted on NYN Media
Organizations at the same time have struggled with staffing and financial issues, according to the survey.
Volunteer numbers have dropped at nonprofits since the onset of COVID-19, at the same time demand for nonprofit services has increased, according to a new report.
About 47% of CEOs surveyed in The State of Volunteer Engagement: Insights from Nonprofit Leaders and Funders, said that recruitment was a challenge since the start of the pandemic, with 38.4% saying that it was difficult finding volunteers who could work a traditional work day and 35.4% saying it was a struggle finding volunteers with the necessary skills required to work with the organization.
At the same time, demand for nonprofit services has increased while many organizations have struggled because of limited resources and reduced staffing, wrote the authors of the report, Nathan Dietz and Robert T. Grimm Jr. of the Do Good Institute at the University of Maryland's School of Public Policy.
In response to the volunteer loss during the pandemic, last month, Mayor Eric Adams, Gov. Kathy Hochul and other state leaders launched the 'We ❤️ NYC' campaign, which encourages New Yorkers to become more civically engaged after the impact of COVID-19.
Organizations, such as Reading Partners, resorted to creative ways to ensure volunteer retention and saw volunteerism grow, said Primo Lasana, executive director of Reading Partners New York City.
"A big part of the solution for Reading Partners was offering multiple modalities of engagement for our volunteers," Lasana told New York Nonprofit Media. "And so what we're able to offer to our volunteers is a kind of a menu of options that makes it possible for them to really engage in whatever level of comfort they currently have with either traveling or being around large groups of people."
About 65% of nonprofits found challenges in recruiting and retaining volunteers while seeing a rise in demand for their services. With demands increasing, about 66% of nonprofit executives noted the importance of volunteer engagement. This clashed with only about 25% of funders who agreed that volunteers can improve the quality of services or programs provided.
Nonprofits like Reading Partners make the case for why investing in volunteerism is worth it for funders.
"Funding volunteerism can be a really wonderful engine that is cost efficient for organizations to get important work done across New York City,"  Lasana said. "We could not do the work that we do at Reading Partners without volunteers providing tutoring sessions. It makes it feasible for us to reach more students, have a greater impact and reach because they are volunteering their time and effectively giving a resource to us that would cost us millions of dollars to acquire without their volunteerism."
"So by making an investment of $100,000 into volunteerism, you can 10(times) that investment, because the impact will be millions of dollars felt in terms of what the volunteerism generates for an organization as an output," Lasana added.
New York Cares, a nonprofit organization that focuses on volunteer management, finds that volunteers are central to a nonprofit's delivery of services and helps partner organizations train and recruit their volunteers who sometimes may not have the capacity to do it themselves.
"We partner with some nonprofits that don't even have websites. Sometimes they have really skeleton staff. And so of all the things that they're trying to do to deliver their mission, they don't always have the capacity to go out and find volunteers and train them, gauge them and manage them, but they know they need them to actually deliver the mission" said Sapreet K. Saluja, executive director of New York Cares.
Saluja said that investing in volunteer capacity is key to the success of a nonprofit's mission and allowing people to understand issues more to eventually become a part of the solution.