Reading With You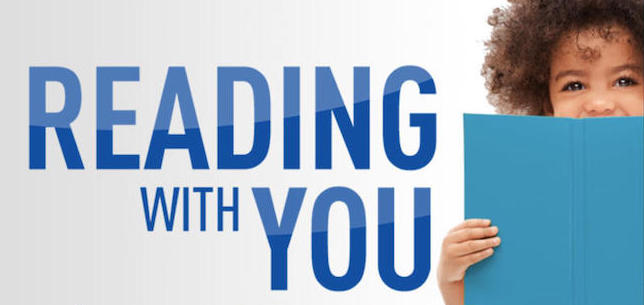 Research shows that children who read at home are far more likely to be successful in school. That's why Reading Partners is excited to join up with NBC 5 and Telemundo 39 to "read with you" this school year! Each month we will focus on a different theme and learn about it through a wonderful selection of children's books that we encourage you to read along with us at home. We're also providing helpful literacy tips for parents to use each month to support their children in becoming the best readers they can be. 
See our book selections and monthly themes by clicking Book Lists.
Here's how you can join the fun each month
Kids: Visit your local library or favorite bookstore to find each month's feature book and start reading! 
Parents and guardians: Check out the resources for each month's corresponding "good reader" habit and practice building those habits with your children at home. 
Community members: You can support literacy all year long!  

In partnership with NBC 5 and Telemundo 39