April 7, 2016
Using my passion to help students learn to read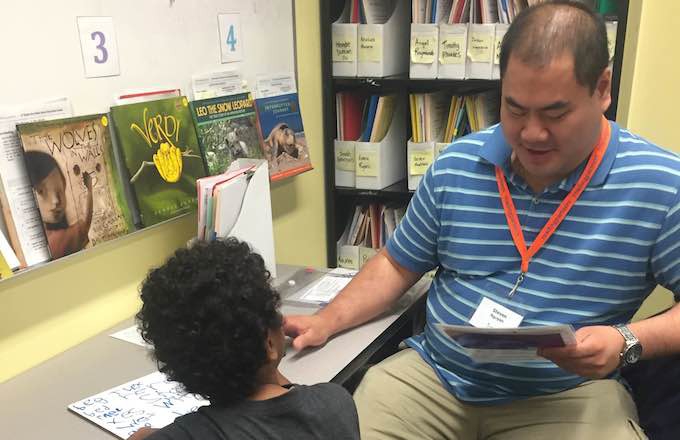 By: Steven Nguyen, volunteer reading partner in Seattle, WA
I was looking for a volunteer experience working with kids after I stopped volunteering for a Vietnamese nonprofit in International District called Helping Link two years ago. I wanted to find a location that was close to home and was searching in VolunteerMatch. I faced some reading problems when I was in elementary school, so I know what it feels like to be placed in a separate reading class.
Reading Partners helps build literacy and this is why I volunteer. I like working with children and I have a Master's in information and library science focusing on youth. I am looking to become a children's librarian. I have a passion for helping children foster a love for reading and become lifelong readers.
My favorite part of volunteering is the satisfaction that I am making a difference and seeing a child blossom. I like working with the student I tutor because he has a drive to do the best in every session we have together. He has a great sense of humor and loves playing the literacy games.
---
Celebrate National Volunteer Week with Reading Partners! Share your story of volunteering on our website or use #ProudReadingPartner on social media.
Read more stories on our blog.