April 7, 2016
How a school requirement turned into an enjoyable experience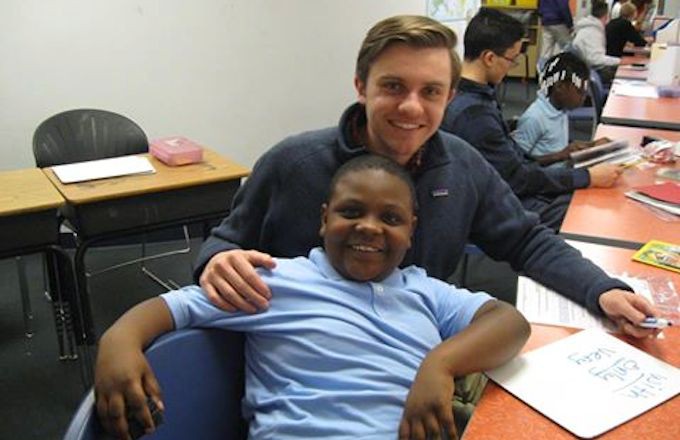 Back to National Volunteer Week blog
By: Charlie Begala, volunteer reading partner in Washington, DC
I'm a senior at Gonzaga High School. I started at Reading Partners for the two week [service] requirement. The fact that I wanted to keep going with Reading Partners surprised me — I think it's the students that brought me back. I've really connected with my student, Keenan. My favorite part is when he learns something new, like he'll learn how to spell a new word and be so excited about it.
I go to a private school and live in Virginia, so I'm meeting students I wouldn't normally meet, and frankly I didn't know what to expect. I guess that this is a situation Gonzaga wanted to put me in, and I'm glad they did.
---
Celebrate National Volunteer Week with Reading Partners! Share your story of volunteering on our website or use #ProudReadingPartner on social media.