April 7, 2016
Putting talk into action by volunteering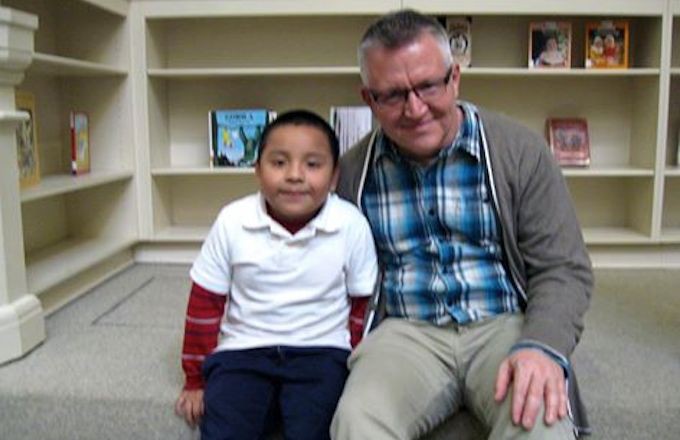 By: Don Griner, volunteer reading partner in Washington, DC
I'm an architect. I worked for over 20 years in hospitality design at two of the largest hotel companies. I'm starting my own business and sort of taking a break from corporate America — it was very stressful. I had all this time and figured, "What can you do? What passions do you have? Well, you've only talked about literacy; you've never done anything about it."
I kind of forgot, until I started with Reading Partners, how much I loved school. It's really the joy of the students, connecting with the students, seeing the expressions on their faces. I saw my student Michael today, and I get such joy out of watching him and how excited he is when I get him from class. It's so fun.
---
Celebrate National Volunteer Week with Reading Partners! Share your story of volunteering on our website or use #ProudReadingPartner on social media.
Read more stories on our blog.