March 10, 2020
AmeriCorps service provides impactful experiences, prepares members with powerful benefits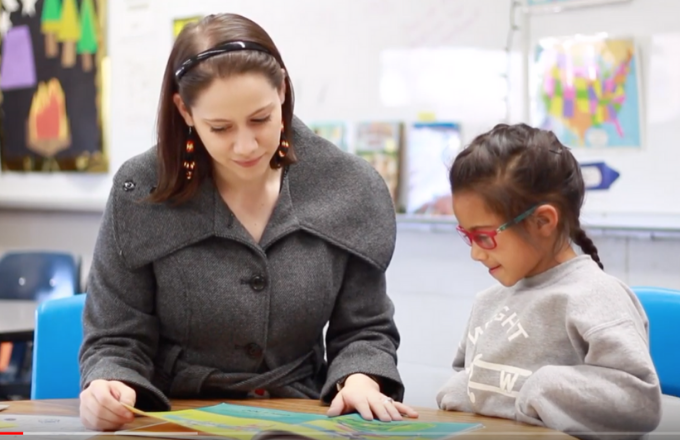 In honor of AmeriCorps Week, Reading Partners Tulsa senior site coordinator, Rachel Robertson, talks about her experience as a third-year AmeriCorps member with Reading Partners.
Rachel made the decision to join Reading Partners through AmeriCorps after experiencing the program as a weekly volunteer and feeling that the work was both powerful and impactful. "When I signed on with AmeriCorps, I wasn't really prepared for all of the benefits that I would get in my professional and personal life." 
Rachel makes the case that AmeriCorps members should serve for at least two years. The first year is spent learning the job and subsequent years offer more opportunities to benefit from professional development opportunities.
"I've had numerous opportunities [with Reading Partners] to learn about my community, how best to serve, and how to be inclusive and diverse in the way I think," she says. "I've been given support in building my resume; setting and following through on goals; and had numerous opportunities to network which has been amazing and led me down the path of my future career aspirations." 
Rachel thinks everyone should serve a year through AmeriCorps because it is a great opportunity to step into a professional role with all of the support one could need.
I always tell our students that we never know everything, and that is the framework of serving with AmeriCorps. We are always growing and learning.
---
Are you or someone you know looking for a meaningful work opportunity? #BeTheGreaterGood at Reading Partners through one of our AmeriCorps positions and help students become lifelong readers, just like Rachel: readingpartners.org/americorps/