May 3, 2018
Delise's Reading Partners Story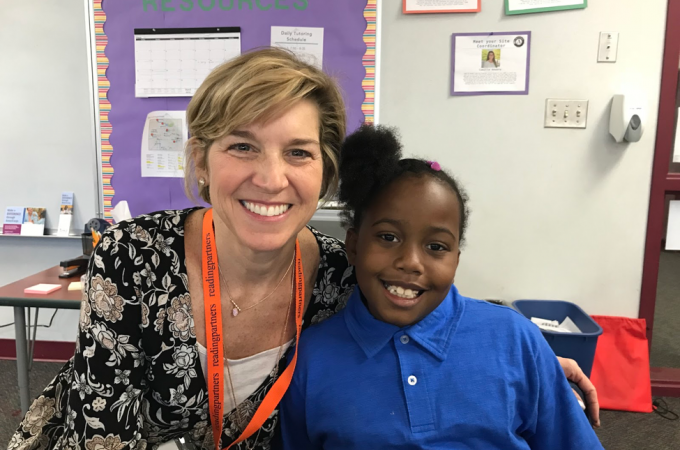 As the daughter of a teacher, Delise was taught to value reading from a young age. When she found Reading Partners, she was thrilled to bring her passion for education and reading to a local student. And as a tutor, she has been pleasantly surprised by how easy and personalized the experience is. She is able to follow the structured lesson plans, get tips from the AmeriCorps site coordinator, and adapt to her students' needs. Now in her fifth year as a reading partner, she continues to grow as a tutor and role model to local students.
Ultimately, the kids keep Delise coming back year after year. Regardless of any challenges her students might face, she cannot help but become fully invested in their progress, and enjoys watching them blossom throughout the year.
Thanks to tutors like Delise who have committed the last five years to Reading Partners, students all across Tulsa are becoming confident readers and future leaders.