November 25, 2019
When Katie discovered the literacy crisis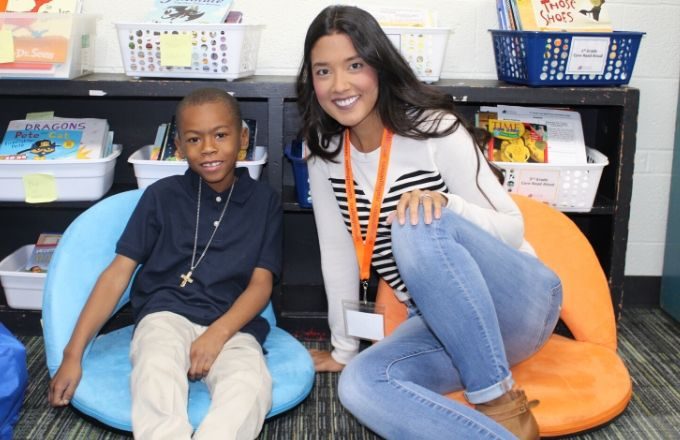 Katie McCollough always wanted to volunteer her time to a good cause, but no organization or service activity caught her interest. Then, she heard about Reading Partners.
"One day during a sermon at Church on the Move, I heard about Reading Partners. I didn't know that the literacy crisis is happening right down the street from me," Katie said. "I thought the program sounded really fun and different. I signed up, went to training and was tutoring within two weeks. It was so easy to get started!"
Katie just began her first year with Reading Partners. She drives in from Claremore every week and has chosen to serve at a new partner school, McKinley Elementary. 
I love tutoring at McKinley because I get to be there as the students in Reading Partners learn to read and discover new things. It's exciting to see and share in their joy.
Katie wishes more people knew about the program because it is so much fun and there is such a need in our community.
"I've lived here my entire life and didn't know how many students were struggling with reading, or about the impact that can have on their future. It's important that we get out of our comfort zones and act now. As volunteers, we can help kids find their own path for a brighter future," Katie said.
When students in Tulsa learn to read, entire worlds open up for them. If you're passionate about your experience with Reading Partners, like Katie, tell someone else.
"You'll be shocked with how invested you'll become. I am living into a mission greater than myself by serving with Reading Partners, and it is truly the best way to spread love throughout the community! I just love it and I'm so glad I'm doing this!"