February 17, 2021
Partnership Spotlight: Tulsa Remote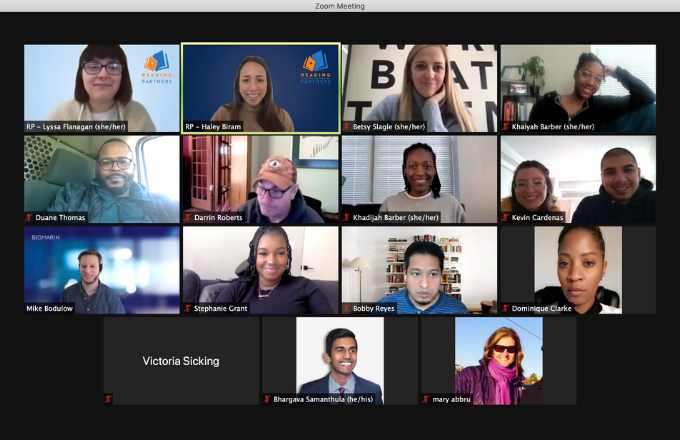 Reading Partners is lucky to partner with some great organizations in the community. Last year, we featured a story about a Reading Partners volunteer named Brittany who got plugged into our program through our partnership with Tulsa Remote, a unique recruitment initiative aimed at attracting talented individuals to Tulsa.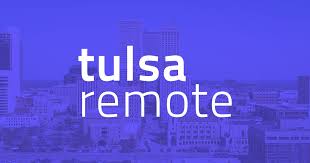 Since Tulsa Remote members navigate the virtual world every day, they were one of our first calls when we made the switch to our virtual tutoring program Reading Partners Connects. Now one of our biggest volunteer community partners, we're excited to share more about how Tulsa Remote has supported us this year.

How can community members support Tulsa students when schools are closed to volunteers?
Betsy Slagle first got involved with Reading Partners in 2016 as a volunteer at Eugene Field Elementary. Now, she is the community manager at Tulsa Remote and encourages members to learn about the various ways they can connect with the Tulsa community – which has largely been through virtual programming due to the pandemic.
When she learned that Reading Partners was launching an online tutoring platform that would still allow volunteers to tutor students from the comfort of their own homes, she knew this opportunity would be a convenient way for Tulsa Remote members to give back to the community and fight the literacy crisis from a safe distance.
"I encourage anyone that is interested or even still on the fence about becoming a reading partner to at least attend the tutor orientation," Besty said. "Before I completed the orientation, I was nervous and not sure I was qualified to teach kids to read. The orientation, staff, and structured program eased all of my nerves, simplifying the process and making it fun for my students and me!"
Betsy hopes that by getting involved with Reading Partners, Tulsa Remote members will enhance their connection to the city, create relationships, and help empower students by enhancing their literary skills. One way Tulsa Remote has committed to supporting Reading Partners is by hosting a dedicated group tutor orientation every quarter so more members can get involved with the program alongside their peers.
What are volunteers saying about Reading Partners Connects?
Elizabeth Mills is a Tulsa Remote member who first signed up with Reading Partners in September 2019. In her first year, Elizbeth provided in-person weekly tutoring sessions at Eugene Field Elementary.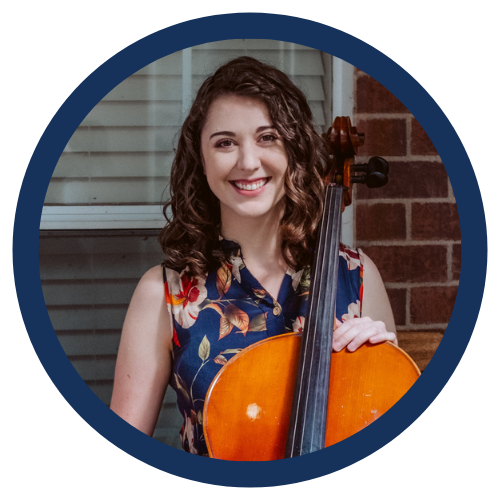 "There are so many great kids in the program who just need a little support from volunteers to help them reach their reading goals. I love watching the students I work with learn new things and become more confident in reading. [Volunteering] is  a no-brainer for me!" Elizabeth said.

Part of what she loved so much about on-site tutoring consisted of playing learning games, giving high-fives to her student, and meeting other tutors at the reading center. So when Reading Partners went virtual in September 2020 to ensure students could still be served during distance learning, Elizabeth admits she wasn't sure how she felt. However, when she learned that students are likely to fall even further behind in reading as a result of unfinished learning due to the pandemic, she knew she had to give Reading Partners Connects a try so she could help bridge that gap for Tulsa students. 
"It's so nice to be able to continue tutoring virtually while it's unsafe to meet in person, and the virtual tutoring sessions work surprisingly well," Elizabeth said. "Reading Partners Connects makes it really easy to stay involved."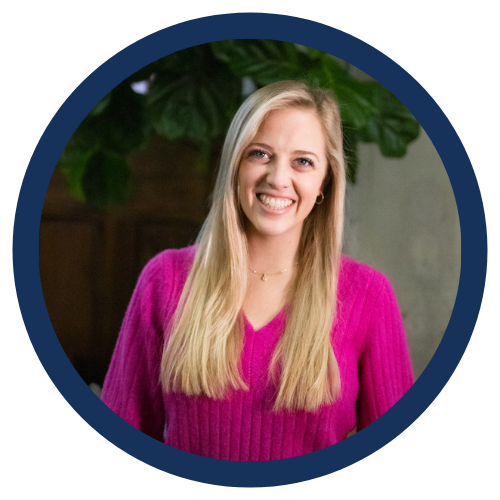 "If you're looking for a way to get involved and make a difference in Tulsa, Reading Partners is for you! Reading Partners is one of the best volunteer experiences I've had in Tulsa. I was able to work with the same student each week and because of that, I could see the progress in my student and cultivate a special connection with them on a weekly basis," said Betsy.
There are still hundreds of students who are ready to start Reading Partners through Reading Partners Connects this year – all they need is a volunteer. Stay involved by signing up to volunteer today. If you have questions or would like to support Reading Partners by getting your organization involved or by finding more volunteers, please contact Haley Biram, community engagement manager of recruitment, at haley.biram@readingpartners.org or (918) 949-1979.