February 19, 2021
A Personal Passion Fueling A Community Service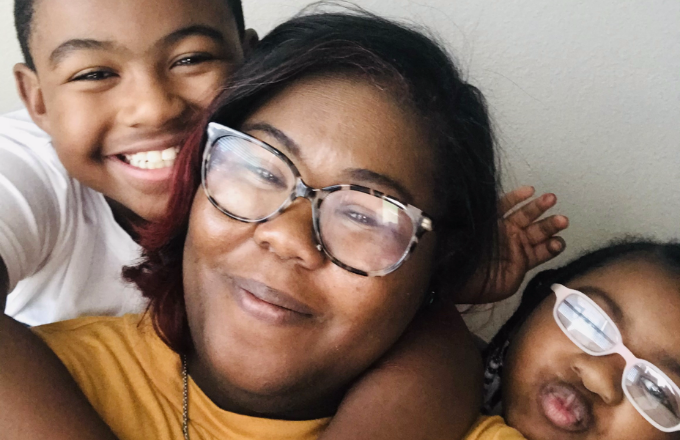 February is #BlackHistoryMonth and a time to celebrate #Black power, history, community, and so much more.
Meet Latasha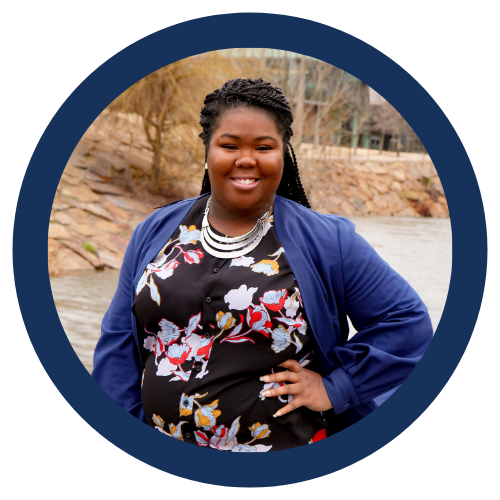 Latasha is an AmeriCorps Alumna who started her Reading Partners journey in 2018 at MacArthur Elementary where she served as the reading center's literacy lead. In 2019 she joined the full-time staff as the community engagement coordinator of recruitment, where she is often the first person to interact with prospective volunteers. To understand why Latasha is passionate about Reading Partners, you have to know her story.
The literacy crisis hits home
Long before she ever heard of AmeriCorps or Reading Partners, Latasha held a firm belief that all students matter and deserve a fighting chance to reach their full potential. Latasha's son, Daniel, was a student at Wayman Tisdale Fine Arts Academy when his teacher noticed he was falling behind his peers in reading and made the recommendation to enroll him in Reading Partners. This was the first time Latasha heard about the program and that Daniel would be provided one-on-one literacy instruction with a volunteer tutor. 
At the time, Latasha also happened to be looking for a new job opportunity. She had not only seen the academic gains her own son was making in the program, but had also heard great things from friends and family about the organization. "Everything just fell into place, and I knew I was exactly where I needed to be," Latasha said regarding the decision to apply for a year of national service with AmeriCorps through Reading Partners. Now, Latasha would have the same opportunity to help students in the community unlock their potential — just like her son had received. 
Now, Latasha would have the same opportunity to help students in the community unlock their potential — just like her son had received.
Latasha #GetsThingsDone with AmeriCorps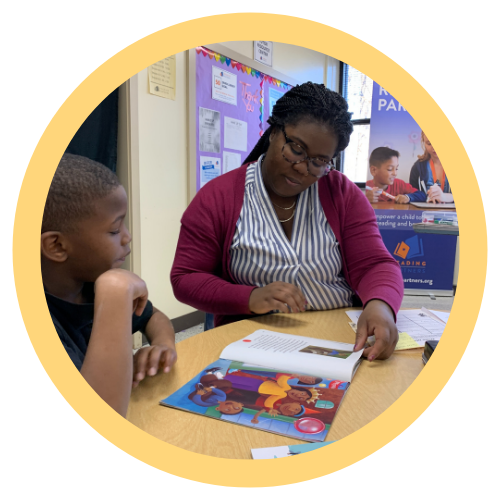 AmeriCorps is an opportunity for individuals of all ages and backgrounds to give their time and talent to strengthen communities. Members serve with organizations like Reading Partners to strengthen communities across our nation.
During her year of service, Latasha worked one-on-one with a portfolio of students ranging from kindergarten to third grade, all of whom were six months to two years behind in reading. She was encouraged by her student's growth, but also witnessed the daily struggle of teachers trying to lead classes that are filled over capacity. When Latasha completed her year of service she still had a feeling that there was much more to do [to combat the literacy crisis.] "I just couldn't leave," Latasha said.
Inspiring others to get involved
The skills she gained during her year of AmeriCorps service set Latasha on a new trajectory within the organization. She applied for a position on Reading Partners' full-time staff to engage community members as volunteers. As the community engagement recruitment coordinator,  she is typically the first person prospective volunteers meet. In this role, Latasha combines her previous experience that gave her an intimate understanding of Reading Partners' curriculum with her infectious and inspiring outlook on how to "get the work done" for Tulsa students. Volunteers can't deny her passion for our work as she helps them make the decision to sign up to support a student. 
Lifting voices, empowering others
This year, Latasha also began serving on the Tulsa region's Diversity, Equity, and Inclusion (DEI) council. For Latasha, joining this council meant an opportunity to be a voice for people who had similar life experiences as her.
"I wanted to have a voice on the trajectory of how our DEI Council and sessions would be set up for this year and for many years to come. I feel empowered to be part of such important and transformational work!" Latasha says.

Latasha is committed to helping Reading Partners build a culturally competent and representative team that will advance social justice through our service in schools and communities because she personally has felt the impact Reading Partners can have on a student. This pushes her to "do the hard work" as a part of the Reading Partners staff as well as a member of the community we serve.

There are hundreds of students, like Daniel, who still need reading support from a weekly reading partner. Latasha hopes that by sharing her story and contributing to the DEI Council, she will be a voice for people who share similar experiences to her own.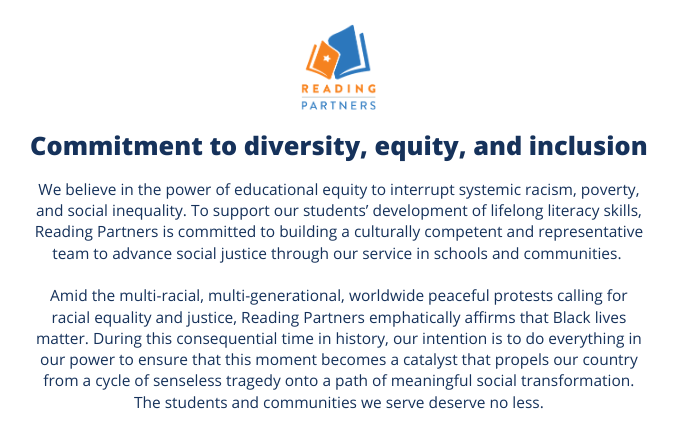 Exploring the world through #OwnVoices and diverse books

In her free time, Latasha enjoys reading with her two children and supporting Black-owned businesses and bookstores like Fulton Street Books & Coffee.
"Reading allows us to travel to other worlds, gain knowledge, broaden perspective, and immerse ourselves in other cultures and rich history. What better way than to immerse yourself in the history and majestics of Black history and culture than to read about it!" Latasha says. 

Latasha's book list:
Check out what Latasha and her family are reading as they celebrate and honor Black History this month and all-year long. 
For my son, Daniel, age 8:
I am Every Good Thing by Derrick Barnes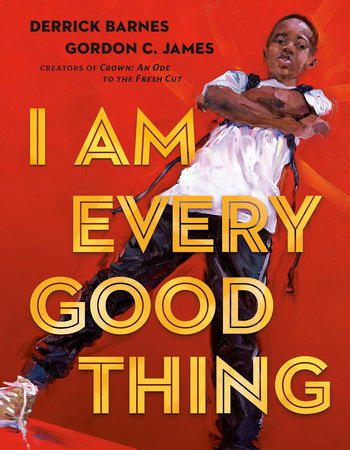 I had been wanting to get my kids more books that have characters that look like them. Daniel read this book and then said, "Mommy, I feel so good about myself because I know I am every good thing!" The fact that he can READ the book is one thing, but then to see him make the connection and internalize the message, and then be empowered by it!"
Read Aloud: [YouTube Read Aloud]
Interview with author Derrick Barnes | I Am Every Good Thing

For my daughter, Michelle, age 7: 
Sulwe by Lupita Nyong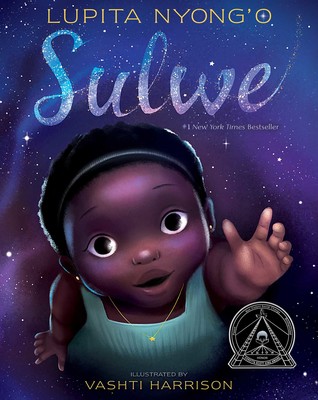 I love reading this with my daughter. It's such a beautiful book!
Watch: Lupita Nyong'o Reads "Sulwe" | Bookmarks | Netflix Jr
For me as a mom:
I am Perfectly Designed by Karamo Brown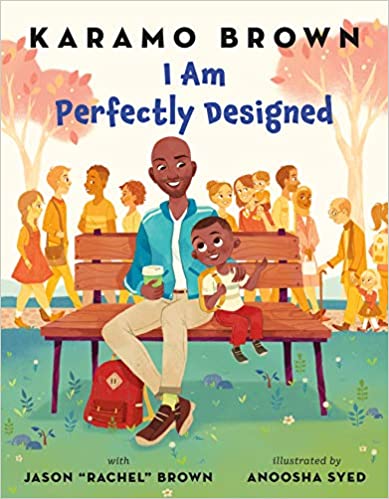 Karamo Brown wrote this book for his son. I got this book for both of my kids, but it turned out to be a wonderful reminder to me that my kids are perfectly designed! I know their journey and testimony will be different, and I am so grateful to be their mom.
Watch: Karamo Brown Reads "I Am Perfectly Designed" | Bookmarks | Netflix Jr