April 11, 2016
Professor inspires college-bound kids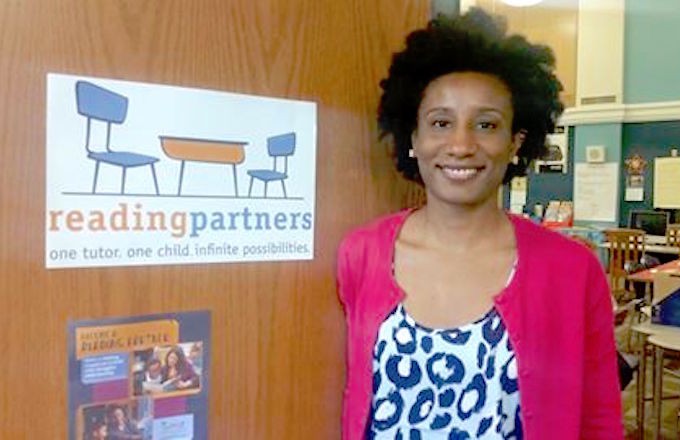 Back to National Volunteer Week blog
Kimberly Griffin-Haynes, volunteer reading partner in Washington, DC
I live in North East Washington, DC and I'm a professor at the University of Maryland, and my area of study focuses on access and equity issues in higher education. When I moved back to the DC area I really wanted to be involved in service, and I wanted to do something that was related to what I do but not exactly what I do. Whenever I tutor children, I'm always reminded of how important it is for students to feel really comfortable for reading; it's the building block for everything that comes after that.
Whether a kid gets into college isn't only decided senior year of high school, it's also decided in fifth grade.
So the opportunity to talk to kids about where I went to college, and about college campuses, and making sure that they feel really confident in their skills is important to me.
---
Celebrate National Volunteer Week with Reading Partners! Share your story of volunteering on our website or use#ProudReadingPartner on social media.