May 24, 2021
Reading Partners Colorado AmeriCorps member reflects on service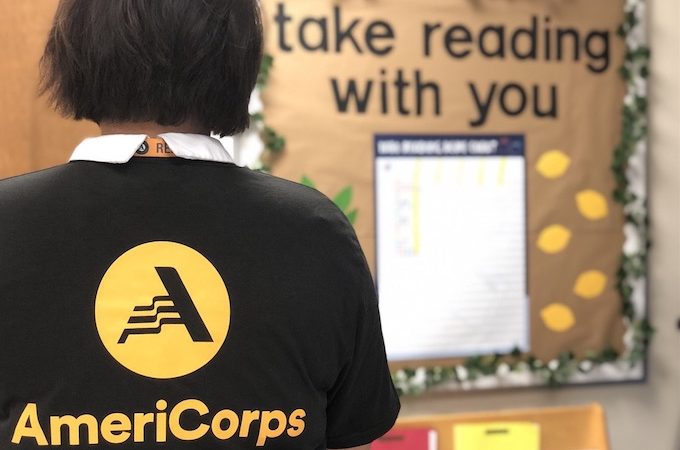 "I am an AmeriCorps member, and I will get things done." That statement has been my motto for three years of my life. Over my three service terms (2016-2017, 2017-2018, and 2021), I have had the honor to serve with six nonprofit organizations. Every organization has made me a better person in some capacity, including my current AmeriCorps position as a distance tutoring coordinator at Reading Partners Colorado.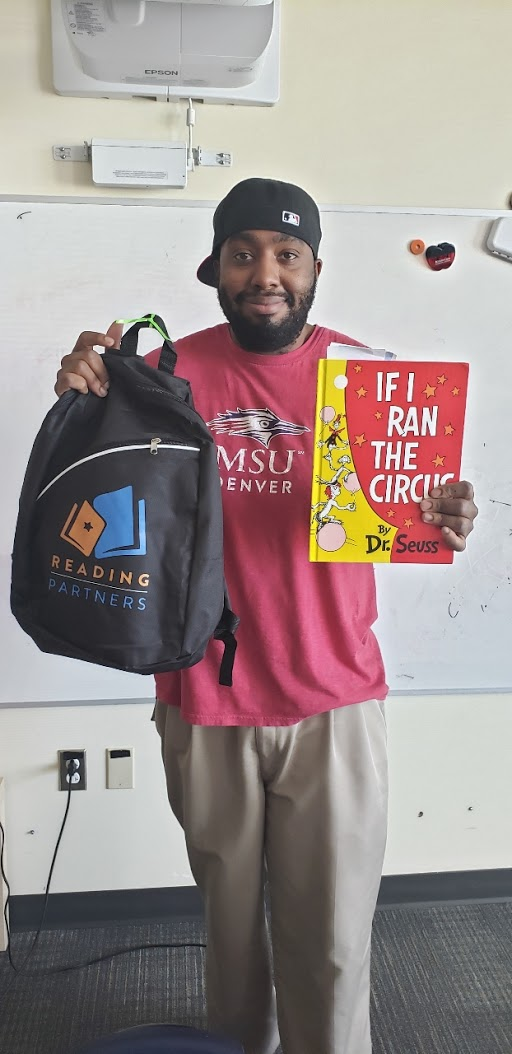 Before serving with Reading Partners, I was working as an adjunct instructor teaching communication courses at Metropolitan State University of Denver and the Community College of Aurora. Due to COVID-19, I lost a significant number of classes. So, since I was still eligible for a partial education reward, I decided to apply for another AmeriCorps position. When I applied to AmeriCorps positions, I was offered two positions (one as a program assistant at Madisonville Education and Assistance Center and one as a distance tutoring coordinator at Reading Partners Colorado). Even though it was not an easy decision, I decided to take the position at Reading Partners Colorado and it was a great choice.
Reading Partners offers a very unique AmeriCorps experience. They give you autonomy to make decisions while offering support when needed. Throughout my AmeriCorps experience at Reading Partners, I felt empowered to use my instincts and past experiences to make choices for my Reading Center and I felt supported by the staff and other AmeriCorps members I served with this year. Also, Reading Partners gave me the opportunity to teach when I lost my communication classes due to COVID-19. Out of all the nonprofits I had the privilege to serve with, Reading Partners is by far the best one. I highly recommend serving with Reading Partners Colorado if given the opportunity.
Carlos Matthews
Distance tutoring coordinator, Reading Partners Colorado