June 7, 2021
Managing virtual learning as a site coordinator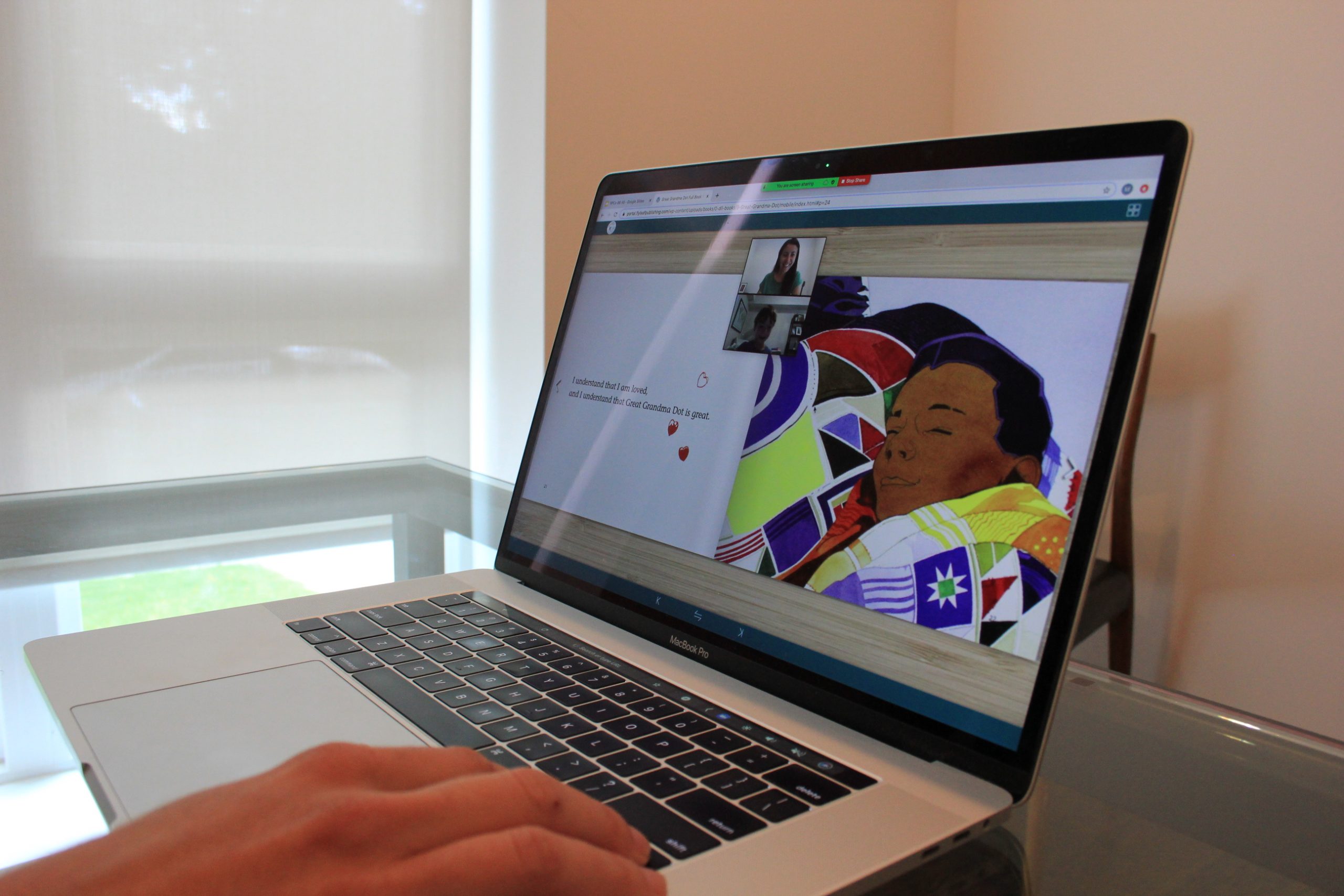 "Have you ever spoken Spanish, Ms. Mia?" my student asked.
My heart sunk a little. In retrospect, I wish I'd asked him why he asked, but I guess I had a feeling it was because I looked just like him. I am Hispanic and this was the first time I was in a work environment where the majority of the workforce looked just like me. I was adopted from El Paso, Texas, and spent my entire childhood growing up in one of the whitest states in the nation—Maine.
So the answer is no. No, I don't speak Spanish and I didn't get the opportunity to tell him why since we didn't have much time together this academic year due to COVID. Every minute you get to work one-on-one, in person with Reading Partners students is treasured time. Because tutors are not allowed in schools this year, I had to figure out a strategic plan best for my virtual and in-person students—a daunting task knowing that all of my students would be much better off with in-person learning.
Virtual learning has been tough enough for me as a graduate student, and I can't imagine doing it as a grade-schooler. I give huge credit to my very patient tutors who have helped me prioritize which students need my in-person sessions most compared to those students who are doing well with virtual learning.

As a site coordinator at Garden Place Academy, COVID has made academic learning like an obstacle course. Some teachers have struggled to maintain steady communication with select remote students due to students' unstable internet connections. Some students have experienced more pandemic-related economic pressures at home. Some parents have experienced depression and other mental health issues as a result of the pandemic. And some tutors have had to reprioritize their tasks been unable to prioritize their sessions because the health crisis has caused them to prioritize other aspects of their lives instead. The entire academic year I've hit these different obstacles where one mindset is really the only option: accept and pivot. I rinsed and repeated this mindset until students were learning in their sessions. The Garden Place teachers and administration, including myself, have endured a problem-solving marathon where the end of the course is student engagement.
But there have been many breakthroughs, too. Students enrolled in Reading Partners have made significant improvements in their reading skills and it's so exciting to see when students realize their own growth. Tutors have made strong relationships with their students online and have problem-solved their way through countless technology issues. In return, this has released a little pressure off of teachers and their increased number of responsibilities this year.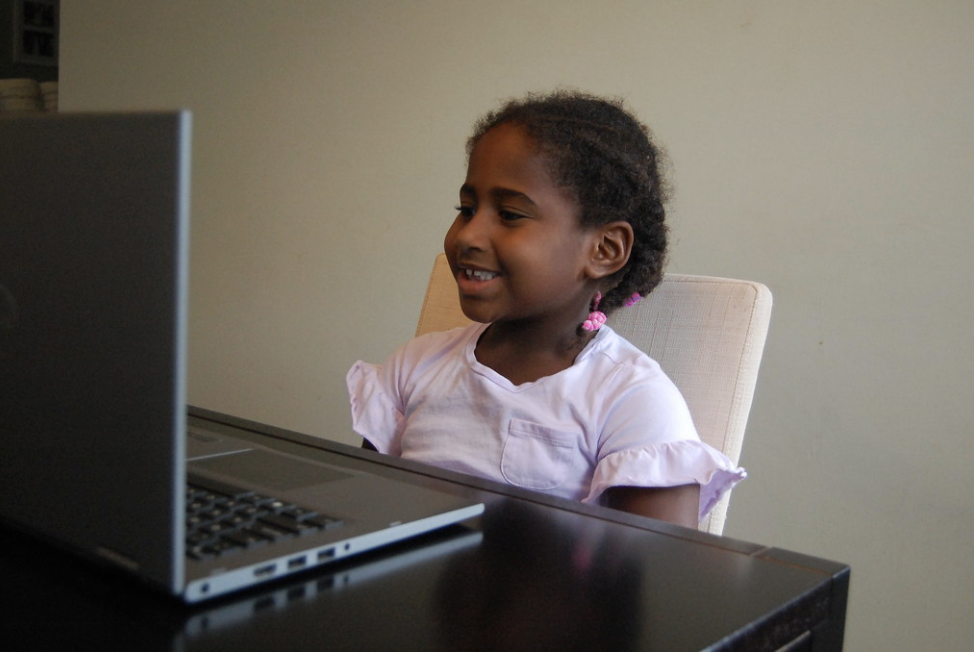 Despite many challenges, my community at Garden Place has showcased their resiliency, which has been beautiful to see. One day at school the principal asked me to cover for a class's recess period. Although I wasn't sure of the COVID recess protocols, I knew the students would not lead me astray. When you walk the halls of Garden Place, the students are so well behaved in class that you sometimes wonder if students are actually present. So, I led the classroom outside after Ms. Ramirez instructed me to have the class back in twenty minutes.
Once outside, all the students quietly lined up and waited for further instruction. One of the students asked, "Ms. Mia, where can we go?" I pointed to the nearby vacant slide area which unleashed the students to a designated play area. Screaming and laughing ensued as the students devoured their recess time. For a brief moment, school seemed normal again. I looked around the playground and realized that of course, COVID has forced classes to separate even during recess. But this did not bother the kids, not one bit. They played tag with one another and shrieked with excitement as the warm sun beamed in the sky.
I sat on the warm bench and thought about how nice it was to hear kids playing with not a single care in the world. Accept and pivot. Is that what the kids have so effortlessly accomplished? How did they do it? Was it nature or nurture or a bit of both? One thing is for sure, the kids adapted and made the very best of it.