March 25, 2021
13 kids books that celebrate Asian American and Pacific Islander (AAPI) culture and heritage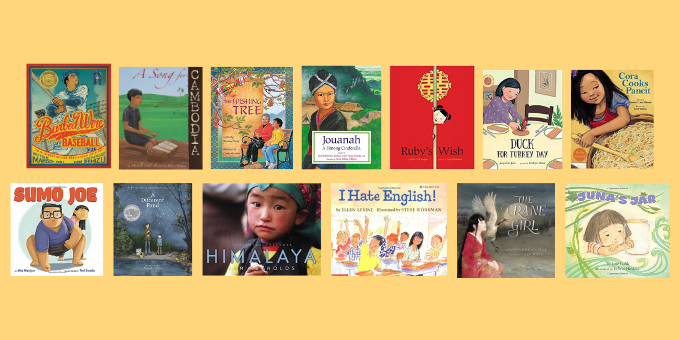 "Movies and television shows are magic mirrors, and we watch for the reflections that resemble us. They show us who we are. They give us the silhouettes of identity so difficult to envision on our own."
– Alex Tizon
Books also have the power to identify with or alienate us. Pictures can reflect or refract. Words can uplift or denigrate. Actions can bring forth great hope or grinding despair. 
In the shadow of recent hate-crimes and violence against the Asian American and Pacific Islander (AAPI) community, let's take a moment to think about the images that have been presented to the world of late: What are they showing us? In what ways are they revealing who we are as a nation? 
As an Asian American watching the events unfold and seeing the fear and trepidation being forced upon individuals of AAPI heritage, I feel it important to ask the question of how stories of the AAPI experience are being told. Do they exist and where can we find them? Who are the people telling them and why are they important?
The book in this list that caught my eye was Cora Cooks Pancit. Both my parents are from the Philippines and I grew up in a very culturally Filipino household with foods such as pancit, adobo, and lumpia ever-present at every Filipino gathering. So when I saw those very same foods from my childhood being represented there on the page in front of me in bright, vivid colors, it made me feel like a part of my own story was being told too.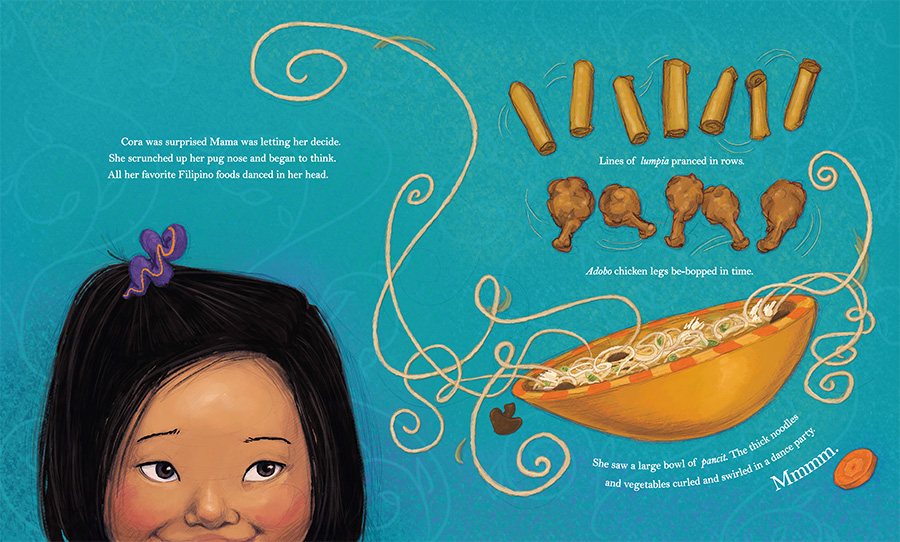 [Image from Cora Cooks Pancit by Dorina K. Lazo Gilmore and illustrated by Kristi Valiant]
It also made me realize how seldom moments like this occur.
That being said, I encourage you to use this book list as a jumping-off point into AAPI literature. Find the stories that you can relate to and share them. And if the story you are looking for isn't out there, consider writing and sharing your own. We need you to. 
Here is a list of 13 books that celebrate diverse AAPI cultures, communities, and people:
*The books with an asterisk are approved for use in the Reading Partners curriculum by our expert program team and with the permission of the publisher.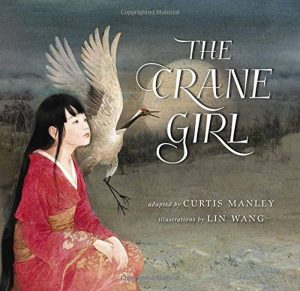 The Crane Girl* adapted by Curtis Manley and illustrated by Lin Wang, published by Lee & Low Books
While gathering firewood, Yasuhiro comes upon an injured crane hidden in the snow. He rescues and comforts the bird, then watches as it flies away over the wintry hills. The next night, a mysterious young girl arrives at Yasuhiro's home seeking shelter from the cold. The boy and his father welcome the girl, named Hiroko, to stay with them. But when Hiroko notices that Yasuhiro's father is struggling to earn money, she offers to weave silk for him to sell. After the fabric fetches a good price, the boy's father becomes impatient for more silk, and his greed has a life-changing effect on them all.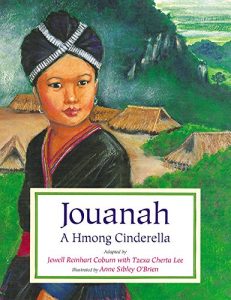 Jouanah: A Hmong Cinderella* by Jewell Reinhart Coburn with Tzexa Cherta Lee and illustrated by Anne Sibley O'Brien, published by Lee & Low Books
A reimagined Cinderella story that takes readers to the remote mountains of Southeast Asia, to the traditional home of the Laotian Hmong. All essential Cinderella elements are here – startling transformation, a kind-hearted but mistreated central character, and an evil stepfamily. However, let us not forget the fairy godmother, a handsome Elder's son who comes to the rescue, the dainty shoe, and the most important element of all—love!
Cora Cooks Pancit* by Dorina K. Lazo Gilmore and illustrated by Kristi Valiant, published by Lee & Low Books
Cora loves being in the kitchen, but she always gets stuck doing the kid jobs like licking the spoon. One day, however, when her older sisters and brother head out, Cora finally gets the chance to be Mama's assistant chef. And of all the delicious Filipino dishes that dance through Cora's head, she and Mama decide to make pancit, her favorite noodle dish. When dinner is finally served, her siblings find out that Cora did all their grown-up tasks, and Cora waits anxiously to see what everyone thinks of her cooking. 
Barbed Wire Baseball* by Marissa Moss and illustrated by Yuko Shimizu, published by Scholastic
A true story set in a Japanese-American internment camp in World War II. As a young boy, Kenichi Zenimura (Zeni) wanted to be a baseball player, even though everyone told him he was too small. He grew up to become a successful athlete, playing with Babe Ruth and Lou Gehrig. But when the Japanese attacked Pearl Harbor in 1941, Zeni and his family were sent to one of several internment camps established in the U.S. for people of Japanese ancestry. Zeni brought the game of baseball to the camp, along with a sense of hope, and became known as the "Father of Japanese-American Baseball."
I Hate English* by Ellen Levine and illustrated by Steve Bjorkman, published by Scholastic
MeiMei's family has immigrated from Hong Kong to New York City and MeiMei learns to balance life in school speaking English with life at home speaking Cantonese in her community. In Cantonese, MeiMei feels confident, smart, and relaxed. When reading English, she is scared, feels she doesn't know anything, and finds it difficult to communicate. MeiMei begins to get help from those in her immigrant community who help her understand the value of being bilingual while acknowledging her fears and challenges.
Song for Cambodia* by Michelle Lord and illustrated by Shino Arihara, published by Lee & Low Books
When Arn was a young boy in Cambodia, his days were filled with love, laughter, and the sweet sounds of music. That all changed suddenly in 1975 when Arn's village was invaded by Khmer Rouge soldiers and his family was torn apart. Nine-year-old Arn was taken to a children's work camp, where he labored long hours in the rice fields under the glaring eyes of threatening soldiers. Overworked, underfed, and in constant fear for his life, Arn had to find a way to survive. When guards asked for volunteers to play music one day, Arn bravely raised his hand—taking a chance that would change the course of his life.
High in the Himalaya, Yangshi's mother is making a rice drink to trade at the market. For Sherpas and Tibetans, trading is a means of sharing their crops and goods with others who live throughout the mountain chain. Yanghsi's family also takes some of the rice drink to the monastery as a gift for the monks. Sherpas and Tibetans live simply, in harmony with the world around them. Yangshi's people believe life is an endless circle that goes around and around, as symbolized by the prayer wheel she spins at the monastery.
The Wishing Tree* by Roseanne Thong and illustrated by Connie McLennan, published by Lee & Low Books
Every Lunar New Year, Ming and his grandmother visit the Wishing Tree. Its branches are covered with wishes, each written on red and yellow paper fluttering in the breeze, secured by the weight of an orange. Grandmother warns him to wish carefully, and sure enough, Ming's wishes always seem to come true – until one day when he makes his most important wish of all.
Sumo Joe by Mia Wenjen and illustrated by Nat Iwata, published by Lee & Low Books
On Saturday mornings, Sumo Joe is a gentle big brother to his little sister. But on Saturday afternoons, he and his friends are sumo wrestlers! They tie on makeshift mawashi belts, practice drills like teppo, and compete in their homemade dohyo ring. They even observe sumo's ultimate rule: no girls allowed! But when Sumo Joe's little sister wants to join in the fun, Sumo Joe is torn between the two things he's best at: sumo, and being a big brother.
Duck for Turkey Day* by Jacqueline Jules and illustrated by Kathryn Mitter, published by Whitman, Albert, and Company
Tuyet is excited for the Thanksgiving holiday and a break from school. But as her family prepares, she is worried that they are doing Thanksgiving wrong because they won't be having turkey or the other foods her teacher talked about.  Tuyet is surprised after the vacation to learn that her classmates all had different traditions and food for the holiday and learns the one thing they all had in common was time with family.
A Different Pond by Bao Phi and illustrated by Thi Bui, published by Capstone Publishers
A graphic novel that tells an honest glimpse into a relationship between father and son, and between cultures, old and new. As a young boy, Bao and his father awoke early, hours before his father's long workday began, to fish on the shores of a small pond in Minneapolis. Unlike many other anglers, Bao and his father fished for food, not recreation. A successful catch meant a fed family. Between hope-filled casts, Bao's father tells him about a different pond in their homeland of Vietnam. A Caldecott Honor Book.
Ruby's Wish* by Shirin Yim Bridges and illustrated by Sophie Blackall, published by Chronicle Books
Ruby is unlike most little girls in old China. Instead of aspiring to get married, Ruby is determined to attend university when she grows up, just like the boys in her family. Based upon the inspirational story of the author's grandmother and accompanied by richly detailed illustrations, Ruby's Wish is an engaging portrait of a young girl who strives for more and a family who rewards her hard work and courage.
Juna's Jar by Jane Bahk and illustrated by Felicia Hoshino, published by Lee & Low Books
Juna and her best friend, Hector, have many adventures together, and they love to collect things in empty kimchi jars. Then one day, Hector moves away without having a chance to say good-bye. Juna is heartbroken and left to wonder who will go on adventures with her. Determined to find Hector, Juna turns to her special kimchi jar for help each night. She plunges into the depths of the ocean, swings on vines through the jungle, and flies through the night sky in search of her friend. What Juna learns is that adventure – and new friends – can be found in the most unexpected places.