May 11, 2022
2022 One for the Books stories of impact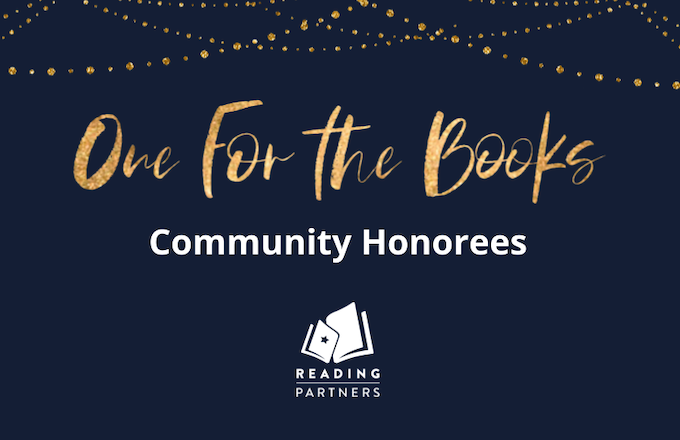 Reading Partners is not just about literacy, it's about community and connection. It's about people from all walks of life rallying together in support of students and their dreams. Each of us—students, volunteers, AmeriCorps members, educators, philanthropists, and more—has our own stories. This year, we'll start an annual tradition of honoring and sharing the stories of exceptional members of the Reading Partners community who demonstrate a commitment to our students and service within the community.
Community Champion
These tutors were nominated by staff and AmeriCorps members for going above and beyond in their service with Reading Partners, making a tangible impact on Reading Partners' students and/or the Reading Partners community at large.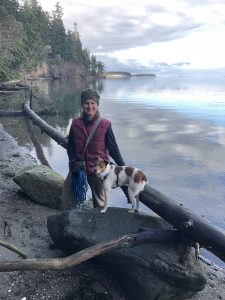 Julee Allen
Reading Partners Seattle
"Julee went from 1 tutoring session a week to 7, working with 4 different students. She goes above and beyond not just for her students but for all of our students, donating food and prizes and books for the classroom. She personalizes every lesson to keep her students engaged, and she does so amazingly. Other tutors now go to her for advice. She is a huge support in the classroom for me as well, and I appreciate every day she's in our Reading Center."
Jamie Austin
Reading Partners South Carolina
"Jamie has not only tutored around 17 students each week, but she is also one of our ACMs. Jamie's willingness to go above and beyond to make sure all her students are doing well is impeccable. She dedicates her time to making sure all lesson materials are reviewed before each lesson and her tutor notes depict the areas of strength and the areas students need continued practice. She knows her students well and paces lessons to their specific needs. Jamie tutors across all South Carolina portfolios and does so with passion, kindness, and an understanding of the students she serves."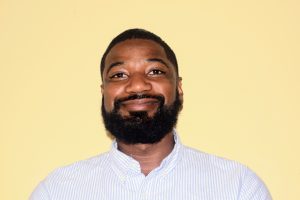 Nate Brewer
Reading Partners SF Bay Area
"This is Nate's fourth year volunteering with Reading Partners, and his second year tutoring with my site. He recently transitioned to a new job and became a board member for the Mosaic Project; despite his full plate, he added a tutoring session with a first grade student, after that first grade student expressed having felt a connection when Nate happened to sub a session with him. Both of Nate's students, Jaiden and Jasiyah, have struggled with the virtual format of sessions but instead of feeling daunted or overwhelmed by the challenge, Nate has embraced it by working with his students to determine how best to engage them. He gives high quality sessions by putting time, thought, and care into customizing lessons for his students and is not afraid to let his creative and silly sides show in order to connect and ensure engagement."
Collette Bunton
Reading Partners Silicon Valley
"Collette has been the most amazing tutor I have worked with because of her dedication and passion to take on four sessions in a row twice a week with students from various grade levels from first grade to fourth grade. Virtually, she has conducted over 120+ sessions for the FY22 school year, and still more to go! She has worked in all our curriculum levels from Emerging Readers to Advancing Readers, and she knows how to adapt to the students she is tutoring so they are always interested in the session, and there is never a dull moment. Even when one of her students is absent, she will ask me for any substitute students that are available, and she'll give the most detailed tutor notes for their next session."
Maryanne Davis
Reading Partners South Carolina
"Maryanne has the ability to adapt to any student. She shows initiative to help students even when make-up sessions are needed. She's responsible and knows that it's important to be at the reading center for her students."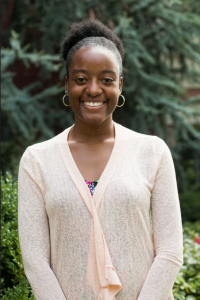 Iesha Gadsden
Reading Partners Washington, DC
"She always goes above and beyond at her site. She maintains great professionalism at all times and is great with the children!"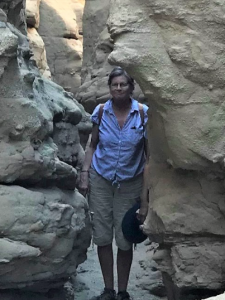 Pat Hadley
Reading Partners SF Bay Area
"Pat has been a very strong tutor who has done so much for her students since she began tutoring. She not only works very well with an amazing fifth grader, she also took an extra session on Monday and Thursday with a spry fourth grader and her willingness to engage with him is stellar. When one of her students had to change sessions due to schedule conflicts, she went above and beyond by changing sessions with her so she could continue to support that student. I am extremely grateful for Pat's support this semester."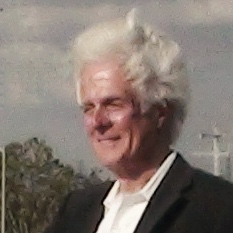 Craig Holcomb
Reading Partners North Texas
"Craig is a veteran tutor at Reading Partners. He currently tutors five students at two different campuses 4 or 5 days a week. Although Craig has encountered challenges with his students, he shows up every day and is always eager to help. One of his students recently exceeded her growth goals and is now independently reading on her own. Craig is a prime example of what the community can accomplish if we work collectively to support our students."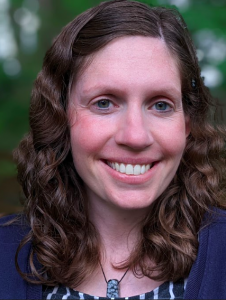 Lydia James
Reading Partners Baltimore
"Harris-Lydia is an amazing tutor! She is supports her students, is always ready to help, and makes my life easier. You can tell that she loves what she does because of her performance. I am so glad that I met you and am thankful for our wonderful conversations."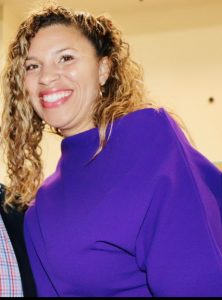 Omare Jimmerson
Reading Partners Tulsa
"Omare, also our board chair, is our biggest advocate in Tulsa! She takes every opportunity in her work and personal life to share about the work of Reading Partners and has referred many of her contacts to Reading Partners. She always volunteers to tutor at our hardest to recruit for centers and then makes it her personal mission to recruit tutors to that center. She gives so much of her time and energy to Reading Partners, she is a true community champion!"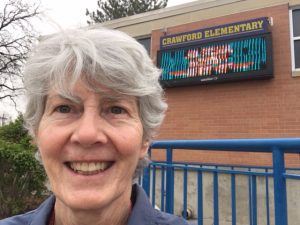 Suzy LaViolette
Reading Partners Colorado
"Suzy works with 4 students, 2 days a week, and has established great relationships with each of them. She is super flexible, always willing to work with someone else if her student is absent, and has really helped us to establish a strong RP presence at a first-year partner school where we've had a lot of trouble recruiting volunteers. One of her students in particular has experienced significant behavioral challenges all year, and Suzy has really persevered in building that connection with them, consistently showing up for them with a positive outlook and trying every possible engagement strategy we could think of. This student has made incredible growth this year, in both their reading and their social-emotional skills, thanks in large part to Suzy's commitment and relationship-building efforts!"
Tania Ramos
Reading Partners New York
"Tania has spoken in our weekly supervision of a child who would not even meet with her. Now, the child is willing to meet with her and has started to participate and engage in the sessions. Tania is amazed at how the child is responding to her consistent presence. Tania describes weekly progress."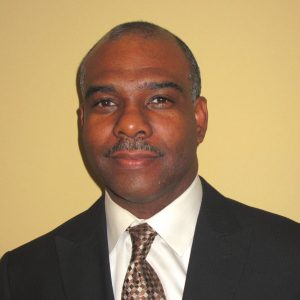 Gerald Stinson (featured honoree)
Reading Partners South Carolina
"Gerald has served as a tutor for the last three years. As a self-described man of God, he wakes up every morning committed to making a difference in people's lives. He has been an exceptional tutor – showing up, spreading joy and even purchasing a second computer monitor to mange the multiple screens required to deliver the RPCx sessions. He has served as a member of our strategic volunteer engagement committee where he has contributed to our strategy to diversify our tutor pool in race, age and gender. His commitment to the organization and the students he has served is remarkable. He has even gone so far as to volunteer his lovely wife, Terry, to assist us with the development of some REDI (Race Equity, Diversity, and Inclusion) training resources. Gerald's genuine passion for the students he has served and work that we are doing to promote educational equity has recently been recognized by regional leadership and he has been invited to serve on our board."
Tearh Thompson
Reading Partners Baltimore
"I am nominating Ms.Thompson because she has helped two children who have been struggling to get through their Alphabet & Sounds exceed in memorizing their ABCs and sounds this year. She has stepped outside of the box with creativity to keep them engaged, praising their accomplishments, showing patience, an extension of kindness, and really help the students feel like they have accomplished major goals by the end of their session. I truly feel that Ms. Thompson is a great partner for me and our students!"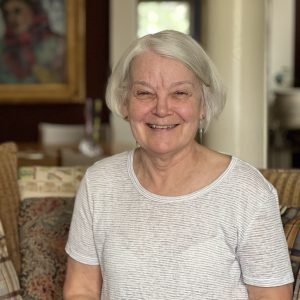 Karen Winbourn
Reading Partners Colorado
"Karen Winbourn has served on the Reading Partners Colorado Advisory Board for over 3 years and tutored for 7 years. She is a strong advocate for our program, yielding over $25,000 in financial support, expanding our impact by recruiting volunteer tutors and delivering over 333 tutoring sessions herself. Karen is a true Community Champion."
---
Literacy Leader
These AmeriCorps were nominated by staff for demonstrating leadership, creativity, resilience, and dedication to their school community, fellow staff and AmeriCorps members, and students.
Carissa Antonis
Program coordinator,
Reading Partners Colorado
Carissa is a leader on our ACM team. She created a student-focused roadmap to help support our students and give them the opportunity to see their growth and set goals for themselves – we use this resource across the region. She is also a highly-respected member of her school team. Despite a challenging community to join as an outsider, she has built meaningful relationships with her teachers, who consult her on student strategies and talk about growth with her and constantly update her on classroom insights as well.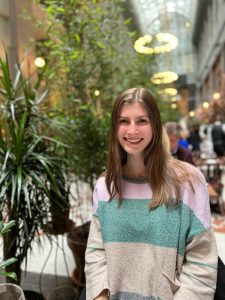 Briana Brady
Program coordinator
Reading Partners New York
Briana truly exemplifies leadership, creativity, resilience, and dedication. At the beginning of the year, Briana was the first Reading Center to launch in the NY region. She created a "Road to Enrollment" document that outlined in detail the steps to getting a center up and running that was shared with all ACMs in the region. She approached technical challenges at the beginning of the year with a solutions-oriented mindset that paved the way for smoother launches on RPCx throughout the region. Briana has also created an outstanding relationship with the school by assisting with school-led library events and being involved in parent-teacher conferences at the request of both teachers and parents. She is always willing to step in and answer questions by her teammates, go above and beyond for the school, and tutor when needed. Most importantly, she has a can-do attitude through any situation.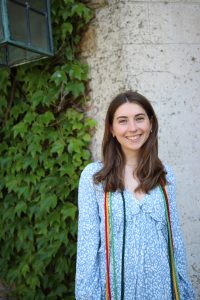 Lillian Brimberry
Program coordinator,
Reading Partners Washington, DC

Lillian has done an amazing job of helping us launch our program at a Montessori public charter school this year. This has not been an easy task and she has done an excellent job of becoming connected to teachers, our point of contact, and families. She makes every decision with students' best interest in mind and creates a space where students love to be.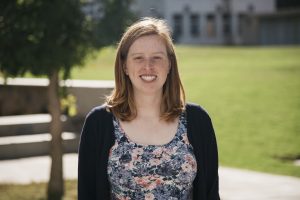 Carina Casissa
Program coordinator,
Reading Partners SF Bay Area
Carina always make time to support others even thought she has an intense schedule at her site. Many students at Carina's school need intensive supports, and many young students needed support to concentrate during the lesson. Overtime, Carina has developed a strong relationship with her students and manages her classroom like a pro. Despite her busy schedule, Carina took time to create resources on how to implement IRP and complete digital student roadmap. She also made herself available when other ACMs ask for support.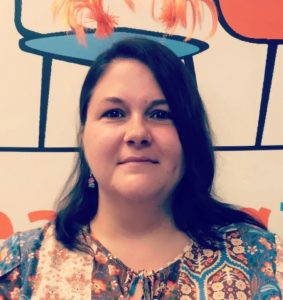 Tiffany Cribb
Site coordinator,
Reading Partners South Carolina
"Tiffany is a great leader. She always makes me laugh. She is a hard worker."
"Tiffany is has demonstrated leadership, creativity, resilience, and dedication this school year. She goes above and beyond to help the students and volunteers in the reading center. She helped volunteers one-on-one with practice sessions, created a monthly makeup tutoring schedule, and created a reward system that allows students to receive prizes each tutoring session."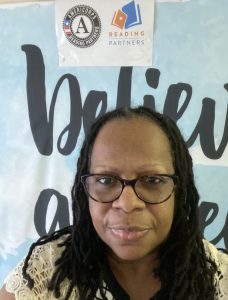 Eve Dixon
Program coordinator
Reading Partners South Carolina
"Practice sessions are critical for our tutors who utilize the RPCx platform. With the tremendous amount of responsibility our Program Coordinators have when I asked Eve to be a practice session captain, she said yes. She hosted sessions and participated in the steps needed to create a new process that ensured our tutors were ready on their first day. She was also willing to attend additional meetings on how we can improve and support our tutors in the future. It is with my honor to nominate Eve Dixon for the Literacy Leader award."
George Frank
Program coordinator,
Reading Partners Tulsa
"George has one of the bigger reading centers in Tulsa and this year he has been an integral part in our partnership with Tulsa Tech. George has a great relationship with his school and students. His patience, organization and thoughtfulness has enabled us to support a large number of students and help provide an amazing experience for our early childhood Tulsa Tech students partnering with us!"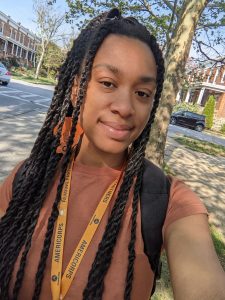 Najah James
Volunteer coordinator,
Reading Partners Baltimore
"On my first day, Najah was very informative and welcoming when she opened the door for me. She is very detailed with her work and did an amazing job tutoring one of my students for makeup Friday. After my student finished her session with Najah she had the biggest smile on her face because she was proud of herself."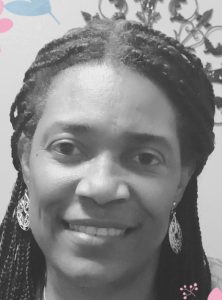 Brenda Jones
Program coordinator,
Reading Partners North Texas
"Brenda exemplifies collaboration and service. Tutors at her Reading Center consistently recruit their friends and colleagues to tutor thanks to Brenda's ongoing and clear communication, positive spirit, and heart for teaching children. She dedicates her days both with Reading Partners and other services to improving outcomes for families and neighborhoods. She is a champion for the community and leads with love."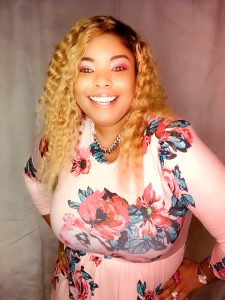 Lasonia King
Volunteer coordinator,
Reading Partners Baltimore
"Lasonia took the time to have the mayor of Baltimore personalize certificates for Reading Partners Program Coordinators. Those certificates have added value to a lot of our lives, most likely help retain ACM members who were unsure if they would continue and have truly added confidence to my work."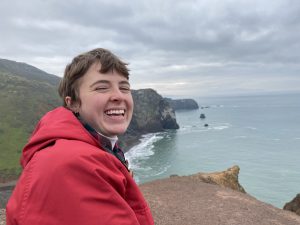 Mary Kate (MK) Maloney
Literacy lead,
Reading Partners Colorado
"Mary Kate (MK) is senior AmeriCorps member who returned to serve another year as literacy lead in Colorado. MK is leading small group tutoring at a new K-8 partner schools and established an 8th grade tutor pilot program. MK leads training and coaching of near peer 8th grade students to tutor elementary students. This has increased our impact, formalized cross-age academic mentorship, and created a de facto educator and AmeriCorps pipeline. MK is empowering the school community to provide individualized instruction with measurable results."
"As a Lit Lead, MK is literally a literacy leader! Due to changes in AmeriCorps members throughout the year at her school MK has had to support tutors at times while also crushing it as a tutor to her own students. MK has provided the most sessions of anyone in the Colorado region (379) and has provided the third most sessions of anyone across the entire organization. In addition MK designed, pitched, and implemented an eighth grade tutoring program that allows near peer connections to be made within the school she serves."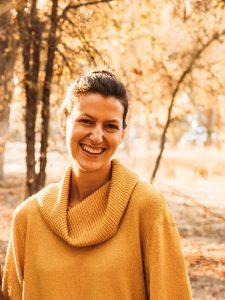 Karina Meyers
Program coordinator,
Reading Partners South Carolina
"Karina came to us in January as a half time member. Since then she has jumped right into her role. She started as a literacy lead but quickly transitioned to a new role due to the exit of a reading center's Program Coordinator. Karina easily transitioned, built positive relationships with students, teachers, and her tutors quickly. Her reading center is now running as it should and everyone is thriving under her leadership."
Hannah Moffatt
Volunteer coordinator,
Reading Partners North Texas
"Hannah is a senior Volunteer Coordinator also wearing the hat of Program Coordinator this year. Her leadership, flexibility, and tireless pursuit of the best outcomes for our students are all due to her passion and dedication to the mission of our organization. Her initiative, her questions, and observations driven by strong critical thinking skills, and she is quick to volunteer to do tasks (and even quicker to complete them). Her students love her, our tutors love her, and our year-round staff finds her support and input invaluable. A huge part of our success in this wacky year of staffing and tutor shortages is due to Hannah."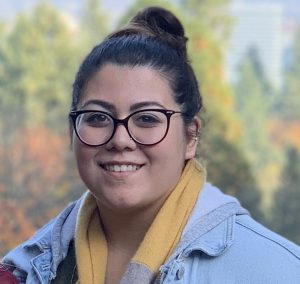 Iva Mrkonjic (featured honoree)
Senior regional program coordinator
Reading Partners Los Angeles
Iva has been with [Reading Partners Los Angeles] since 2019, and before that had been a volunteer at her site during her time in community college. She leads with grace and kindness, reminding all to be gentle to themselves and balance student success with self care. She launched Reading Partners Connects (RPCx) for a new reading center last year, and then this year supported our whole team as a regional program coordinator. She brings her wisdom to her teammates, and have navigated many difficult personal and professional challenges during her time at Reading Partners. She has been the 'RPLA' rock this year, and we wouldn't have been able to make it through so many obstacles without her. She's an inspiring leader about to take her talents to the classroom as an elementary school teacher. She tells a really beautiful story about leaving her center when the pandemic hit, launching RPCx and coming back again this year, which has moved our team to tears."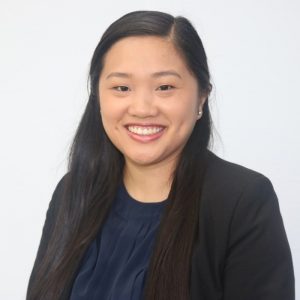 Eden Phillips
Regional program coordinator,
Reading Partners SF Bay Area
Eden always come up with new ideas to support her students and celebrate their successes. She also did a lot of research and put together a curriculum placement guide for other ACMs. Eden always makes herself available for other ACMs who need support. She would also reach out to other ACMs if they seem to have questions or need help. Eden is a team player, and I am glad that we are in the same team this year.
Natalie Quinn
Site coordinator,
Reading Partners SF Bay Area
"Natalie is the perfect example of an Americorps member. She is always there to offer support and to share whatever resources that she may have at hand. I know that she has always been there for me when I needed her help and she is always there to support the children and their literacy."
Jake Readinger
Program coordinator,
Reading Partners Washington, DC
"Jake has gone above and beyond for our region. As a senior ACM, he has supported two additional sites this year in addition to the one he is placed at. He is dedicated to all his students and has connected with every part of the school community including resource teams, teachers, counselors, and families, to ensure the best results for his students."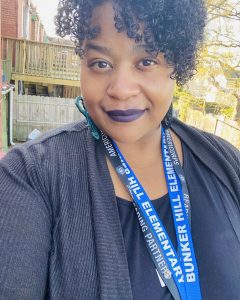 Kirsten Richardson
Program coordinator,
Reading Partners Washington, DC
"Kirsten has done an amazing job of building community at her school which is a new partner for our program. Even before receiving referrals, she got to know teachers, made our reading center a warm, welcoming, and inclusive space, and became a familiar face to all in the building. I really could not imagine a better person to launch that partnership with."
Mala Vadher
Program coordinator,
Reading Partners New York
"Mala is a third year AmeriCorps Member who has returned to the same school site each year. She is always willing to support other Members by providing advice, sharing resources, and visiting reading centers. She thinks creatively about how to best support her students and peers."
Caitlin Washington
Program coordinator,
Reading Partners South Carolina
"Caitlin is nominated due to her willingness to persevere despite personal challenges she has experienced over the past year. Caitlin continues to be a leader for her team and will not hesitate to take on extra tasks/work in order for others to get things done. She not only tutors for her team but mentors and coaches tutors every day. She works with the CE department to ensure student/tutor pairs are quickly identified and contacted. Caitlin is a true leader and exemplifies all of the reading partners core values."