June 15, 2020
How to practice 5 key foundational literacy skills from home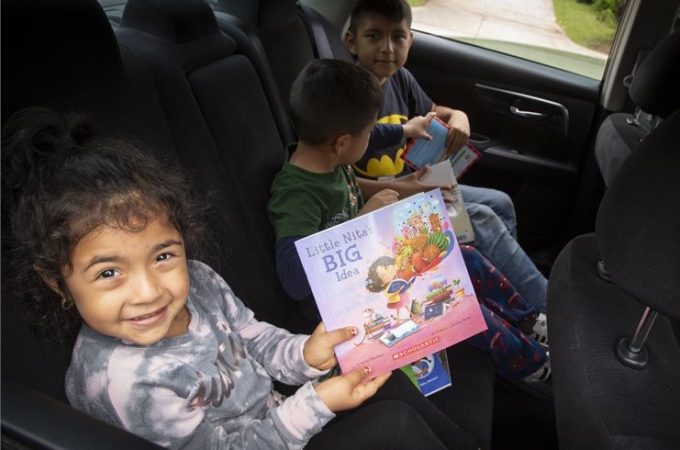 As a mom, I know how hard it can be to juggle work, errands, dinner, and my children's educational needs. Most days, it just feels there isn't enough time, and sadly literacy practice was often one of the things that would get marked off of the schedule. 
After becoming a Reading Partners site coordinator, I witnessed firsthand that using a few evidence-based practices can make it easy to fit literacy skill-building into a daily routine. Now that I'm equipped with the right strategies, I find it's more beneficial to incorporate literacy practice into normal daily activities with my child.
With a few simple tricks, you can ensure the time spent practicing literacy skills will have optimal impacts on your kids' development.
How to practice 5 key literacy skills with kids and when to start

Print Awareness  (From birth)
Print awareness involves making your children aware of different texts. For example, teaching them that we read from left to right or that there are spaces between the words. This can easily be done by counting the words on a highway billboard, or sliding your finger across the words on a page as you read to them. 
By talking about whether the purpose of text is to teach us something, to show us where to go, or to slip into a fun story, you are opening up the door so your kids can find out what types of things they like to read and for what purpose.
Visualization (Ages 1+)
Have you ever read a recipe and could almost taste the food? Or looked at a travel website and pictured yourself on the beach with the tiny umbrella drink? Children need that same connection while they read. The more physical senses we can ignite, the more excitement your young reader will have for the text they're reading. 
We can help children develop the skill of visualizing by asking questions like, "Can you imagine how silly that looks?" or, "How do you think the sun felt on her skin?" By asking questions every so often, you give that child a chance to imagine what they are reading.

Phonological Awareness/Phonics (Ages 2+)
Words are made up of sounds, and if we have trouble hearing the individual sounds, it makes it hard to put the word together. A common activity you are probably familiar with is rhyming games. Not only can rhyming be done anywhere, at any time, but it is a great way to expand your young readers' vocabulary. 
Other great things to focus on are blends (two or more letters coming together, i.e S–p–l-a-t) and digraphs (when two letters make one sound, i.e C–h-a-i-r). 
I find myself teaching blends more in everyday conversation with my toddler after I hear her mispronounce a word. Instruct your reader to look at your lips and repeat each sound as you break the word up. For instance, try it with the word "snap." Break it up and say the sounds of the first two letters individually "s-n" then blend "sn" together in the full word, "snap." 
Digraphs are a little more tricky. You'll want to practice the sound that both letters make together and then practice using them in the word. Digraphs include sounds for; "sh", "ch", "th", "wh". In words like; "fish", "when", "path", "cheer". 
Spelling (Kindergarten/1st grade+)
I am a firm believer that increasing word recognition will improve young readers' abilities. As a kid, I remember working on weekly spelling lists—writing each word five times, developing sentences, and looking up definitions. That practice of writing it, saying it, and seeing it made challenging words easier to decode because I had experience with similar word groups. 
Not only did I notice the impacts of this practice in my own literacy development, but I learned later that the threefold practice of seeing, saying, and writing is scientifically proven to help our brains recognize spelling patterns that strengthen our reading skills.
When you practice spelling with your child, you can incorporate digraphs and blends by creating spelling lists focused on each skill.
But we are way too busy, right? Think about it this way. You spend up to five minutes writing a list of age-appropriate words once a week. That will give you up to 20 minutes, or five nights a week of undisturbed silence as your kid learns. Sounds like a win in my book!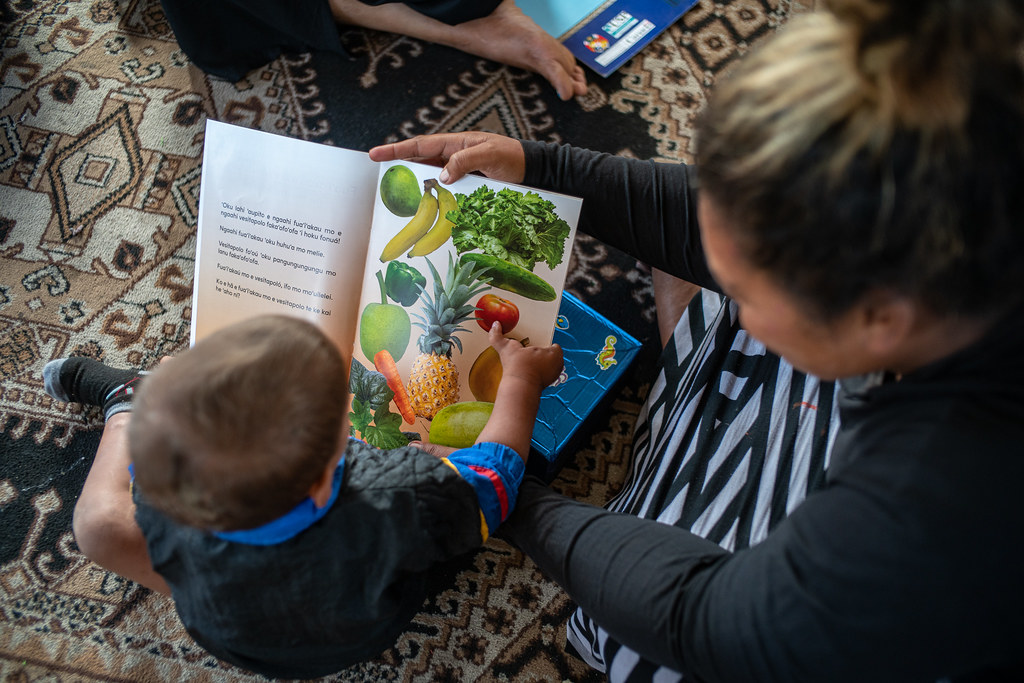 Photo credit: Asian Development Bank Flickr via Compfightcc
Fluency (First grade+)
Hearing a child stumble over sentences can be so hard and bring feelings of frustration. Now, if I feel that as the listener, think of how the reader may feel. It's okay though. Practice and patience make perfect. 
Sometimes it isn't always about getting through the entire book as much as it is reading it at a good pace, reading with accuracy, and expressing emotion as if you are reading through the eyes of the character. 
One of students' favorite tasks in the Reading Partners program is what I like to call "beating their high score." 
Get excited while doing this! It will flow into your kiddo's effort. We set a one-minute timer and the student reads as many words as they can from a passage or book. If they mess up a word, you can restate the word correctly, ask them to repeat the word, and then have them start the sentence again. Then, count the words read and do it again to see if they can beat their high score. Reading the same text or passage several times helps kids read faster and more accurately the next time—building fluency and confidence along the way!
When we take everyday life moments, we have the opportunity to teach reading in the moment. Finding time will take practice and knowing where to start can help you find the time.