October 14, 2016
5 quirky and beautiful words first coined by authors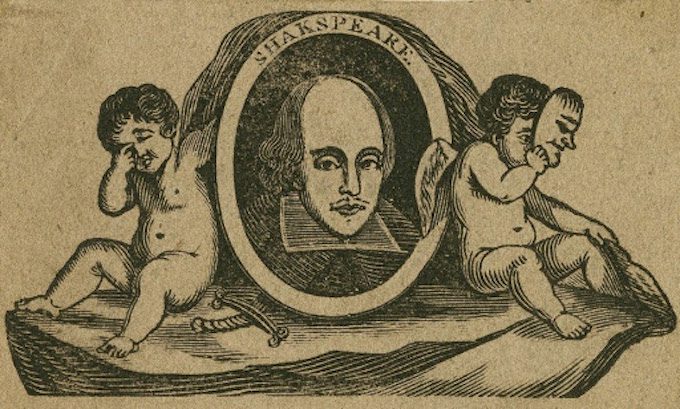 We love words at Reading Partners—their sounds, their textures, the stories they compose, even just the way the way the right words at the right time can change the feeling of a conversation. To celebrate Dictionary Day on October 16—marking the anniversary of Noah Webster's birth—we're shining a spotlight on five of the funkiest, hippest, most beautiful words to be invented by some of our favorite authors.
Chortle
Coined by Lewis Carroll in Alice in Wonderland (1865)
Alice in Wonderland is rife with inventive words that Carroll created by mashing up two words that already existed. This is called a portmanteau, and chortle is a combination of "chuckle" and "snort."
Intensify
Coined by Samuel Taylor Coleridge in Biographia Literaria (1817)
The subtitle of the work in which this word first appeared is "Biographical sketches of my literary life and opinions," and Coleridge is not shy about making marks on literary history by dropping this new verb into the lexicon.
Serendipity
Coined by Horace Walpole in a letter to a friend (1754)
Walpole's contribution to the English language was inspired by the novel The Three Princes of Serendip. This was one of the first versions of a detective story that tells of the adventures of three princes as they track down a missing camel and benefit from lots of good fortune along the way. Walpole was apparently taken with these circumstances and commented that the characters "were always making discoveries, by accidents and sagacity, of things which they were not in quest of," leading him to the invention of this word.
Superman
Coined by George Bernard Shaw in Man and Superman (1903)
While this word is perhaps not Shaw's brainchild—it's a translation of the German word Übermensch—it does figure as a key theme in his play, which probes the philosophical concept that certain figures can transcend traditional morality to formulate their own superior code of ethics. And of course this was all decades before the word was adopted for the titular superhero who was created in the 1930s!
Eventful
Coined by William Shakespeare in As You Like It, Act II, Scene VII (1599)

Shakespeare was the king of inventing entirely new words with a twist on an old one — a new suffix or prefix was all it took to form some of these now-mainstays. According to some sources, Shakespeare coined well over 1,000 words in the English vernacular. "Eventful" shows up in the same monologue that gave us the phrase "All the world's a stage," in which Jacques meditates on the many stages of a full life.