June 22, 2018
6 free or low cost summer reading resources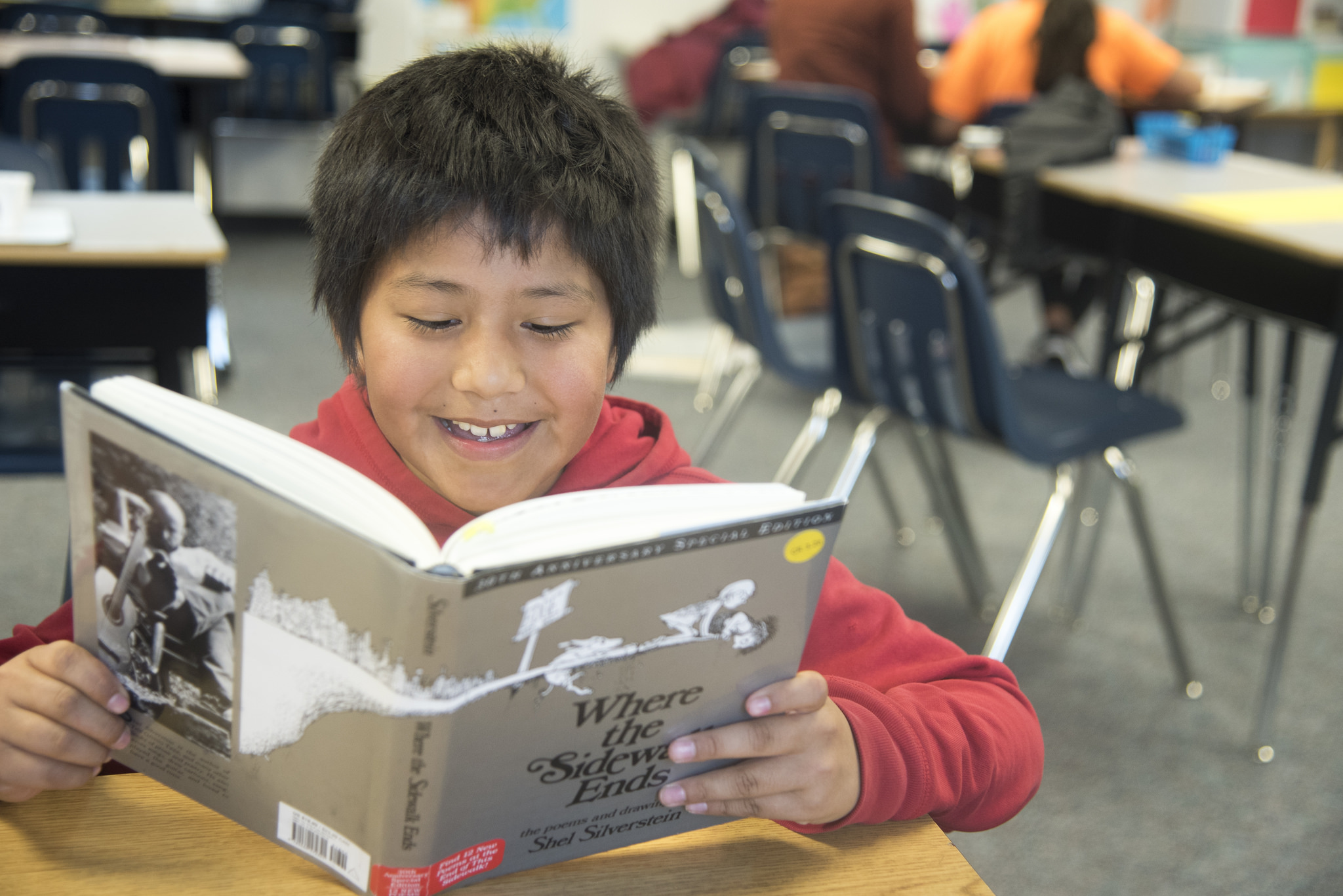 Summer is a time for vacations, ice-cream, and relaxing, right? After all of the hard work during the school year, summer is a chance for kids to finally take a break.
While it's important to let summer actually be a vacation, it's also important to keep kids engaged with reading and learning, too!  The summer slide is a real threat to everything students accomplish during the year, and taking part in educational activities is a great way to combat that threat.
Don't worry though, there are many fun ways to encourage kids to keep reading and exercising their brains during summer vacation.
Local schools and libraries traditionally offer some great educational activities during the summer. But summer learning doesn't have to begin and end in a library or at school. A variety of other organizations and programs share free or low-cost educational resources during summer.
Here's a list of some fun tools, summer reading programs, and other resources to keep the reading momentum going all summer long.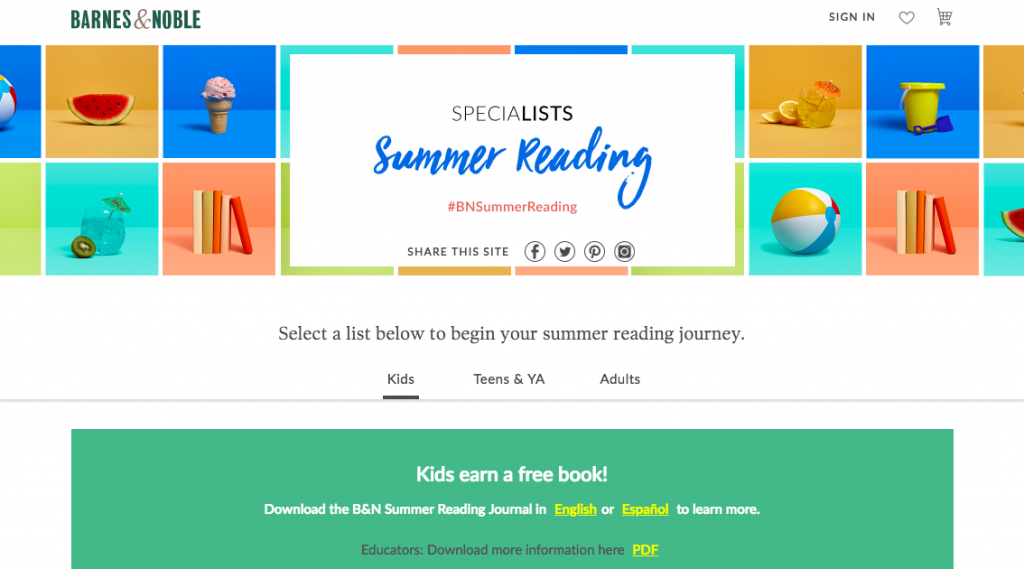 Barnes and Noble bookstore has over 600 locations across the US, making it easy to participate in their summer reading program. Families can download the free kids reading journal, and after reading eight books, the young reader can pick out a new book to take home FOR FREE!
Barnes and Noble also provides book lists by category and age groups to help you pick the right book.
---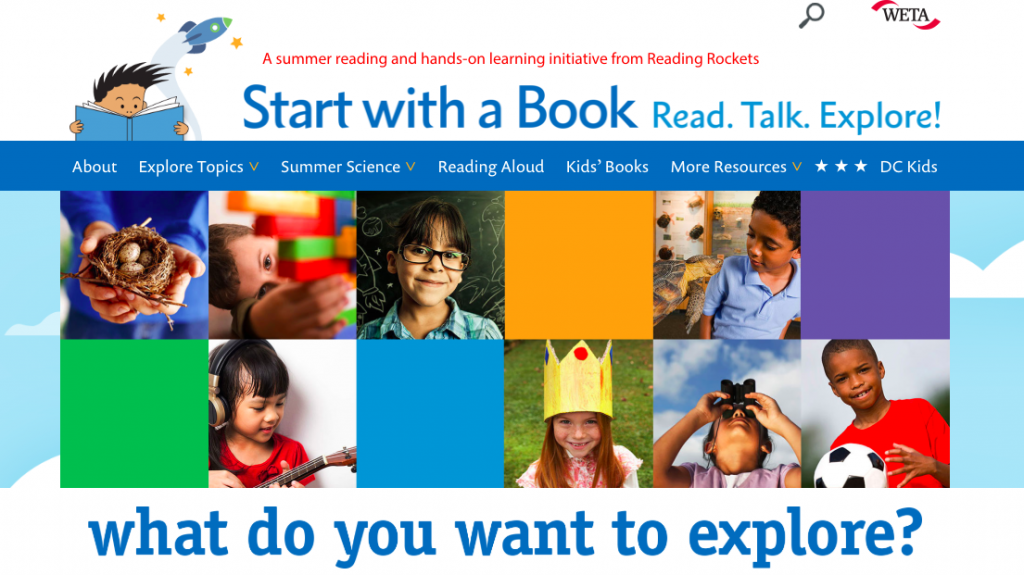 This summer reading initiative from Reading Rockets offers tons of great resources for kids and their families. The website has lists of books by themes, covering everything from dinosaurs to poetry. There's also worksheets and other activities to keep the learning going! Additionally, there is a section devoted to improving specific skills like fluency and vocabulary. Many of the resources and worksheets are available in Spanish as well.
---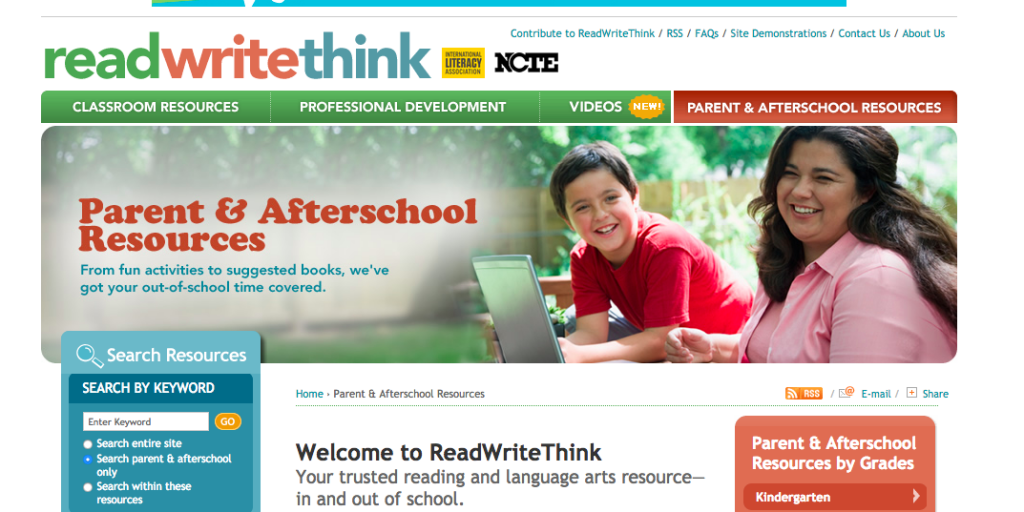 Read Write Think has a great selection of segmented resources for kids in every grade. Use their fun projects, games, printouts, and tips to supplement summer reading.
---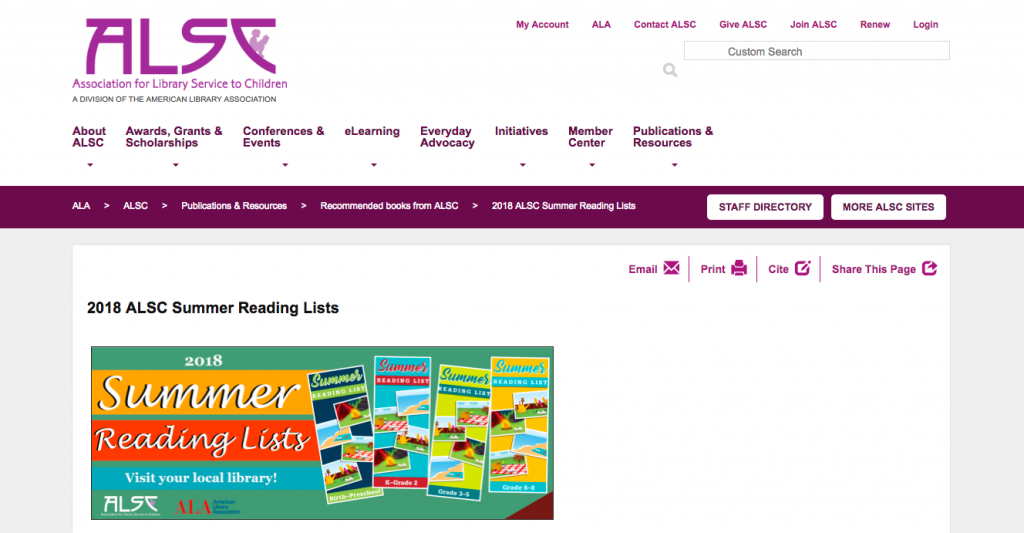 The Association for Library Service to Children has released its 2018 summer reading list for kids of all ages, and there's something for everyone.
---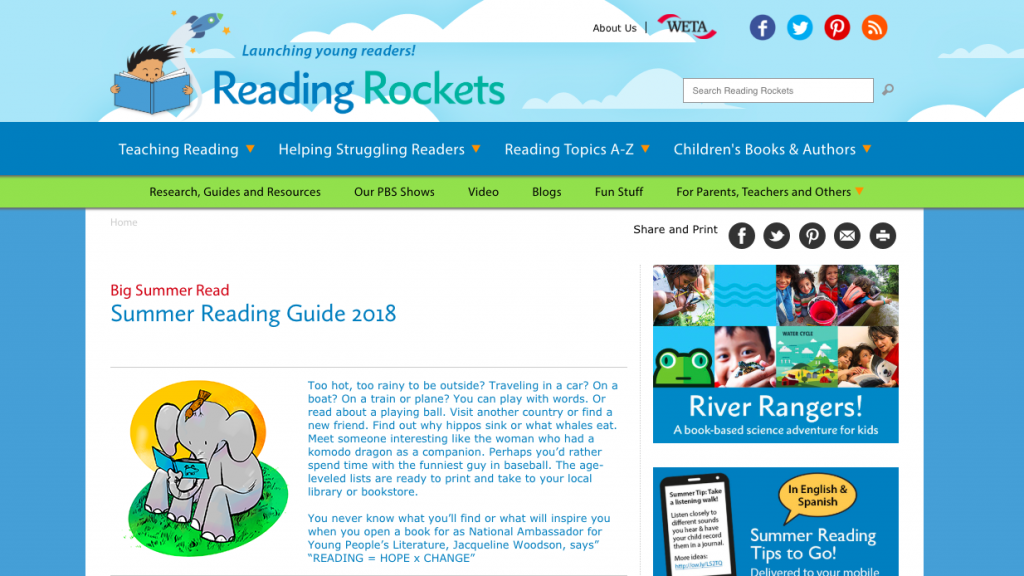 This organization's website is full of awesome resources for young readers. Their Summer Reading Guide has books for each age group and reading level. They also have a section focused on how to help struggling readers with a variety of tips, and other articles for raising great readers.
---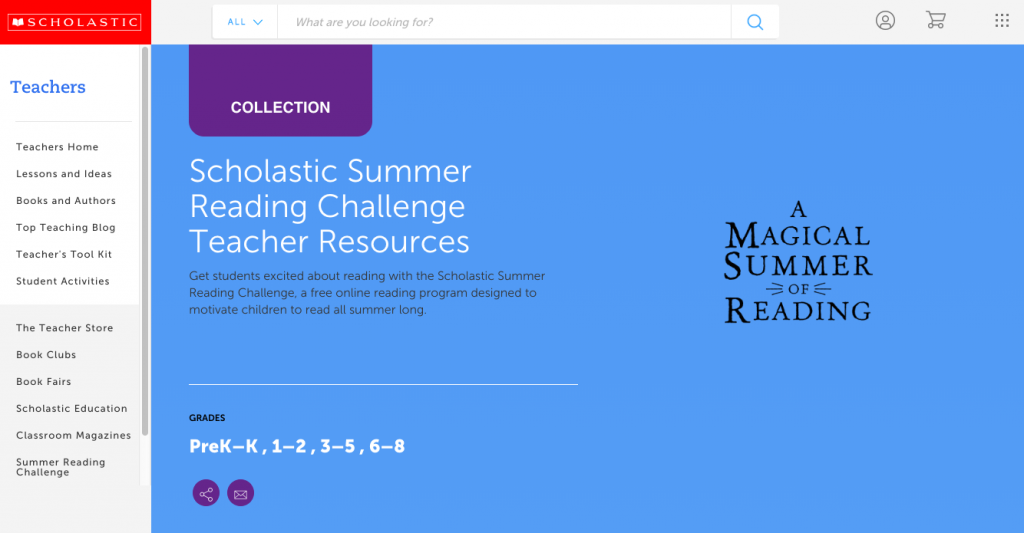 Scholastic's "Parents" section of their website provides everything to ensure kids read all summer, from summer reading tips to book lists and blog posts. Another great activity is their Summer Reading Challenge, which encourages children to read by giving them points and rewards. The program is for kids ages four through 14, and participants must be registered through an affiliated public library, community organization, or school.
With so many books and activities, there's something for everyone. Take advantage of these great resources to keep kids engaged and reading all summer long!