July 8, 2016
Communities thrive when volunteers unite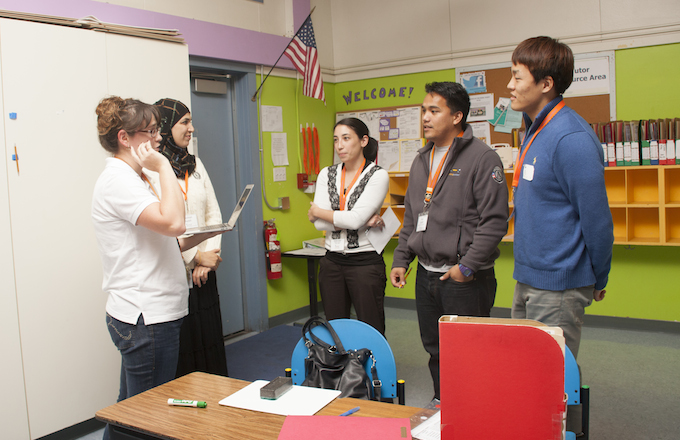 Studies have shown that individuals who volunteer tend to experience lower levels of stress, feel a greater sense of purpose in their lives, and are less likely to struggle with depression.
However, the impacts of volunteering extend far beyond personal benefits. The unique skills and knowledge volunteers provide to local organizations are critical in fostering social inclusion, serving marginalized groups, and promoting community renewal. Volunteers have the ability to provide a unique insight into the needs of their community and make a positive impact on the day-to-day lives of others.
A 2011 report, "Social Impact of Volunteerism," published by the Points of Light Institute notes the various ways in which volunteers promote civic engagement, help build safer and stronger neighborhoods, and help to increase the educational performance of local youth.
Civic engagement
Volunteering can promote civic participation and advocacy among citizens. The Points of Light report found that students who were actively involved in community service throughout high school were more likely to vote and continue volunteering into adulthood. The progression from participating in occasional service work to  becoming more deeply involved in community engagement can help to develop a better understanding of societal issues and spark movements to create positive change.  
Cohesive communities
Serving others has the unique ability to bring people together from across different social sectors to work toward a common goal. Many nonprofits rely on collaboration with both government organizations and private sector companies to achieve their mission. Through community partnerships, networking, advocacy, funding, support, and participating in events, service organizations help to build strong and inclusive communities. Community cohesion is vital in building trust among its citizens and strengthening social connections.
Improved early education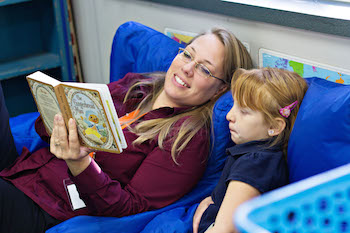 Education-focused nonprofits are some of the most sought after organizations to volunteer with, and rightly so. Volunteers have notable impacts on the US education system and are essential in enhancing student learning and attendance. This report notes that greater levels of community involvement in schools can lead to an improvement in scores on standardized tests. Intervention programs that provide students with individualized attention can help students feel more confident about their school performance and lead to higher retention rates in schools.
Serving others has the power to positively influence and impact communities as a whole. By investing time and energy into your community, you can serve as a catalyst for positive change with effects that will be felt for generations to come.
When individuals come together to dedicate their talent and time to serve others, lives are brightened and communities are transformed. For many nonprofits, such as Reading Partners, volunteers are the heart of the organization. Our volunteers are our most valuable resource, and it is because of them that we are able to continue working toward our vision of a future where all children in the US have the reading skills necessary to reach their full potential.