February 8, 2016
Community embraces new tutoring program in the Twin Cities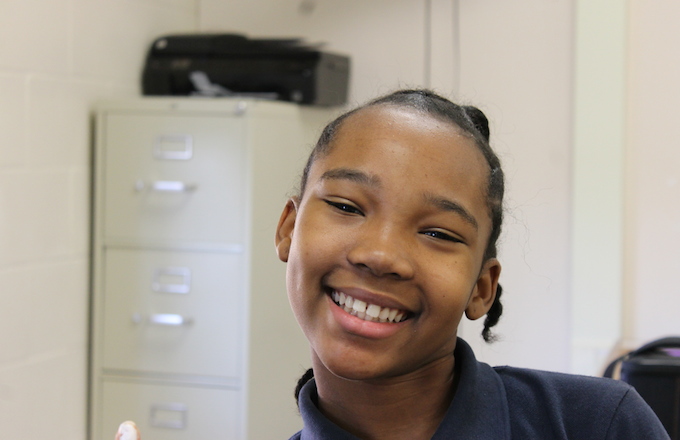 Launching Reading Partners Twin Cities
Alex Spence, a volunteer reading partner at Hamline Elementary, has already seen progress with his student, Rachel. "At first she was so hesitant to say anything. She'd say, 'I don't know, I don't know.' And now she's actually asking questions about the reading. She opened up," Alex describes.
Alex is one of hundreds of tutors across the Twin Cities who are now volunteering with Reading Partners.
In as little as an hour a week, community volunteers are seeing positive progress in their students. Their students are building key literacy skills, increasing their confidence, and becoming active learners. As Lynn Hjelman, volunteer tutor at Benjamin E. Mays International Magnet Schools, says, "I can see these kids are interested in reading, they want to learn how to read, and that's the first step." From there, Reading Partners' proven program harnesses that energy to unlock students' potential.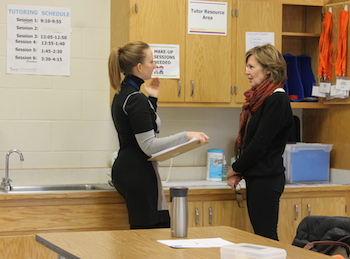 The Twin Cities are among the best volunteer cities in the country, but also have the largest academic achievement gap. Only 39 percent of Minneapolis third graders and 36 percent of Saint Paul third graders are reading at grade level, numbers that have remained stagnant for the past decade. Through partnerships with the Greater Twin Cities United Way and Generation Next, Reading Partners has successfully brought its volunteer-driven curriculum to six elementary schools, serving a wide variety of students from kindergarten through fifth grade.
Since the first reading centers opened in October, Reading Partners Twin Cities has become an essential part of the educational landscape in the area. In its first year, Reading Partners Twin Cities is serving 240 students in Minneapolis and St. Paul. By working closely with principals, teachers, and community volunteers, Reading Partners is creating change for Twin Cities students.
A key partner in the school community
Renee Montague, principal of Cityview Community School in Minneapolis, brought Reading Partners' proven program to her school to help the students that were struggling with reading:
Parents are requesting tutoring. This is what our kids need. It fits our needs.
Students embraced the program immediately at Cityview, asking Reading Partners staff if they can come every day.
In addition to the school principals, Reading Partners works closely with teachers at each school to refer students to the program that need additional one-on-one support. Ms. Wychor, a fourth grade teacher at Maxfield Elementary School, said, "I feel like I don't have enough time in the day to service them all myself, and get them to where I believe their potential is." By connecting these students to trained tutors, they are able to receive the individualized support they need.
Building community is an essential part of Reading Partners' work at each school. At Hamline Elementary, AmeriCorps site coordinator, Grace Herndon, spends her week managing both volunteers and students as they come into the reading center. On one wall of the room, above rows of books, hang photos of smiling tutor-student pairs.
In addition to supporting tutoring throughout the day, Grace has also started volunteering in the school cafeteria over the lunch hour. Working in the lunchroom helps her get to know the students and teachers better. Some students now know her as "The Lunch Lady," which she doesn't mind. Grace has fully committed herself not only to Reading Partners and to helping her students, but also to the Hamline community.
Reading Partners Twin Cities is working to change the trajectories for students who struggle with reading. During its first year, Reading Partners has been embraced by the students in the program and by members in each school community. In the coming years, Reading Partners will work to expand its reach by adding more partner schools to move from serving hundreds of students to the thousands in need. Change is beginning in the Twin Cities, one student and one school at a time.