August 3, 2023
Read a book COVER to COVER, then reach for another! How Reading Partners published its new book series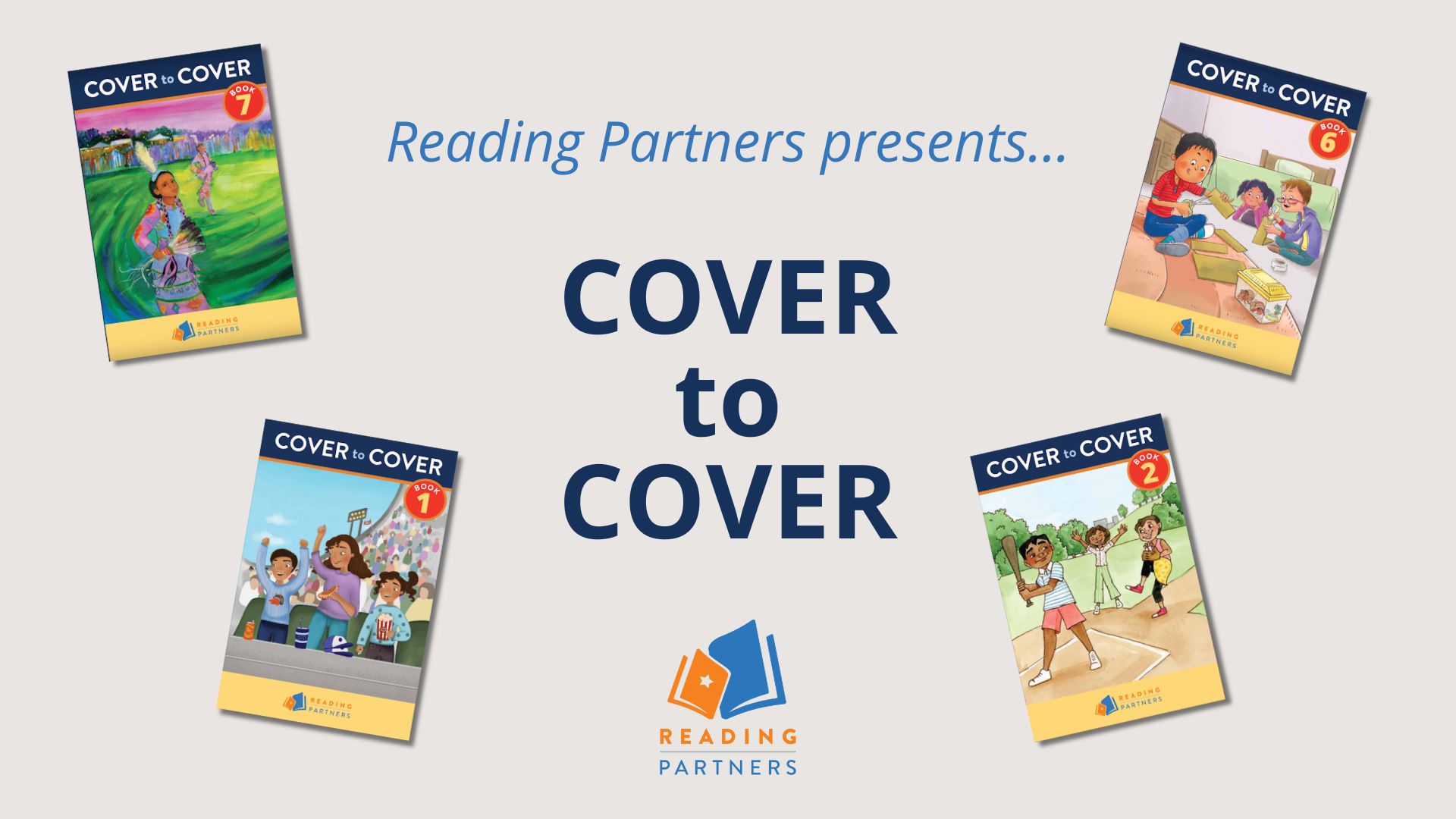 After many months of planning and hard work, Reading Partners is thrilled to announce our new books series titled COVER to COVER! From a girl playing cricket to a family immigrating to the United States, and from a child seeking a new pet to siblings celebrating Ramadan, the storylines and characters of Reading Partners' COVER to COVER book series will spark readers' interests and reflect the rich diversity, perspectives, and experiences of the students who read them. 
Our goal with the series is to make the texts used in our curriculum more engaging and reflective of the diverse populations of students we serve. The new texts will also further align our curriculum with evidence-based research to build stronger literacy skills and ensure more successful outcomes for our students.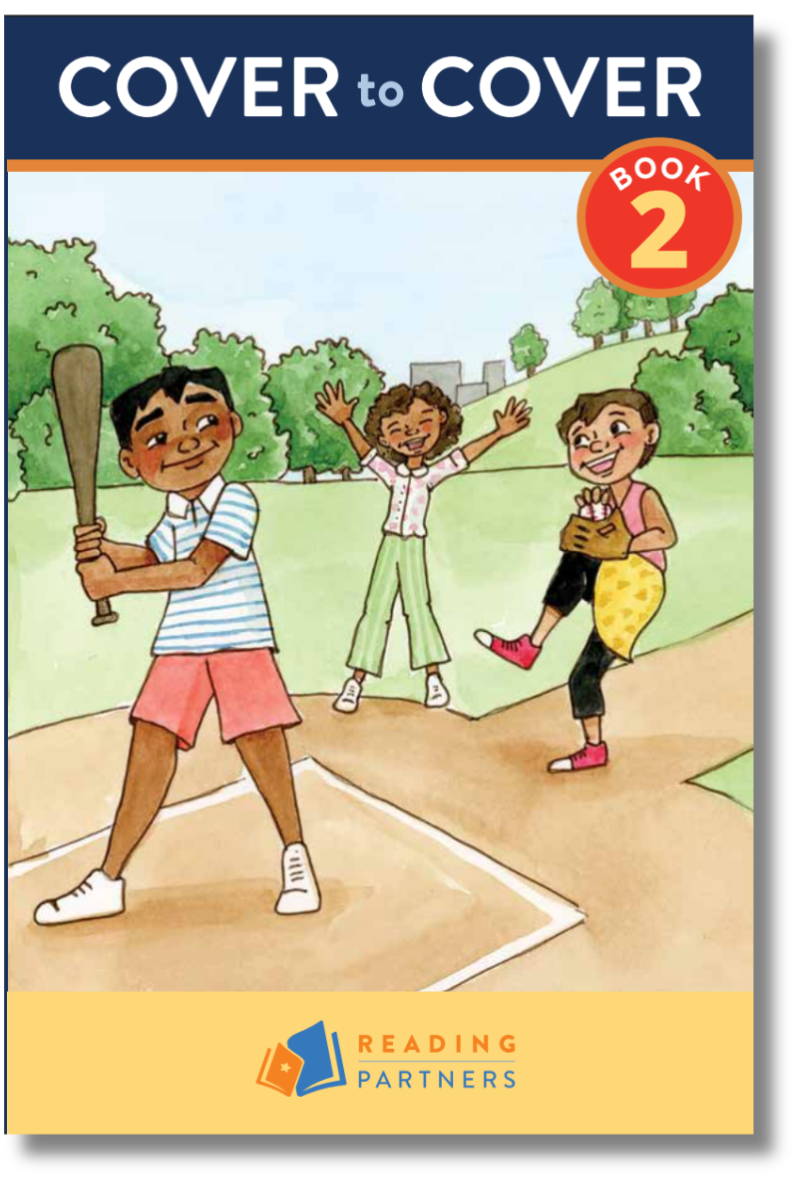 The rationale
Reading Partners decided to publish its own books for several reasons. 
First, our curriculum texts are tied directly to our lesson plans, which are aligned to particular educational standards, related activities, and targeted words. When a book goes out of print, this can create an issue to find a suitable replacement, sometimes triggering a complete rewrite of a lesson plan. Rather than being wholly reliant on publishers, we will now have more control regarding the materials we need at any time.

In addition, Reading Partners offers an in-person and an online model of our curriculum that mirror each other in skills and concepts. With the creation of our COVER to COVER series, our books will be used in both program delivery models, and lessons will now be even more closely aligned. This will ensure the same high-quality texts and skill progression for all students and ease the tran

sition for students who switch from in-person to online, or vice versa.
Finally, Reading Partners consulted with one of our program advisors, a leader in the educational field, Nell Duke, over multiple years for best practices in sight-word instruction in alignment with the science of reading. Sight word

s, which are non-decodable words that do not follow a particular phonics pattern and have to be learned on sight, must be taught separately from high-frequency words. These are words seen frequently in texts and are often decodable, or able to be sounded out phonetically. In our COVER to COVER books, s

tudents will learn to decode and read high-frequency words throughout a story that only incorporates the phonics skills taught so far while

also reading true sight words.
Prioritizing race equity, diversity, and inclusion
Decodable books are historically some of the least-representative books in the field. According to the 2015 Lee & Low Books's diversity survey, there has been a large disparity between the types of characters in books and the reality of the diverse world that we live in. At the time, more than 70% of characters in publishing were either caucasian or animals with human characteristics. When the survey was repeated in 2019, the numbers didn't improve much. This is not representative of the majority of our student population at Reading Partners, of which more than 90% identify as non-white.
Through our COVER to COVER series, Reading Partners is making a deep investment in improving reading experiences for our students in all levels of our curriculum. With every book, we incorporate our vision, values, and Race, Equity, Diversity, and Inclusion (REDI) commitments. When creating our stories, we consider multiple factors, including race, ethnicity, cultural practices, gender identity, sexual orientation, body type, disability, family dynamics, and much more. We acknowledge and appreciate the diversity among us by committing to showcasing various perspectives and lived experiences and making students feel affirmed and valued from the start while also creating opportunities for students to learn more about our diverse world.
What's in the books?
Many decodable books on the market are short, stand-alone books with simple illustrations and basic backgrounds. Not COVER to COVER! We choose highly talented illustrators who create beautiful compositions and use bold and eye-catching colors to grab students' attention. Our 32-page Beginning Reader books each contain three to four stories. On the inside cover of each book is a chart that lists the new sight words and phonics skills as well as the word count in each story. 
For our Advancing Readers curriculum, each book will be closer in size and page count to trade picture books. With strong texts, illustrations, and plots in COVER to COVER, vocabulary and comprehension opportunities will be more authentic and meaningfully accessible for readers.
Speaking of covers, here's where we show off more of our beautiful book covers!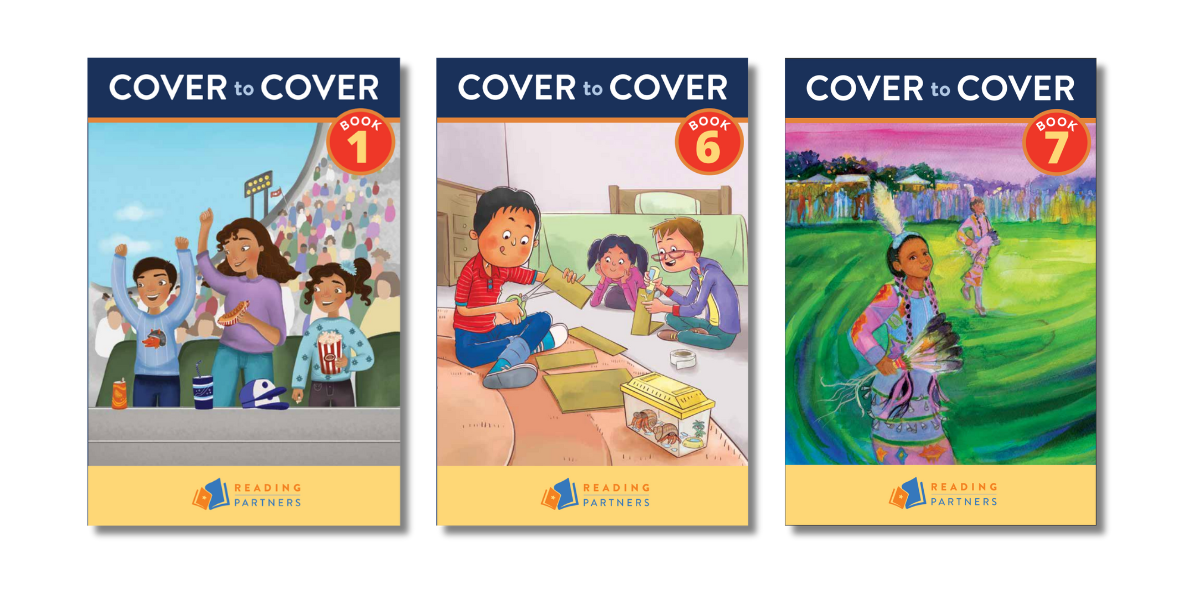 The creative process

We've talked about the why behind our COVER to COVER series. Now let's discuss how the books were made. 
Writing the stories

With the help of another of our program advisors, Kate Jerome, we finalized a partnership with Amplify Publishing Group (APG). We determined the size and specs of the books, then started brainstorming. 
Once we updated the scope and sequence, we mapped out a chart for each lesson with sight words and high-frequency decodable words that could be used based on phonics skills previously taught. With each subsequent story, phonics skills were scaffolded, and sight words were recycled. We also determined the number of words to use in each sentence, number of lines of text on a page, and word count in a story to ensure the structure matched its appropriate reading level.
Next it was time to develop the story. First, we came up with a storyline based on the available words to include. Then we determined the main characters and provided descriptions and photo references for the illustrator. The main characters in all of the stories had to be between eight and twelve years old. Since Reading Partners works with students in Kindergarten to fifth grade, the books had to feel appropriate for older children while remaining appealing to younger readers. 
In some cases, character names were chosen to reflect their country of origin or a unique personality trait. For example, in "A New Home," Umm is pronounced "/o͝o/ (as in book) /m/" and is one way of saying mother in Arabic.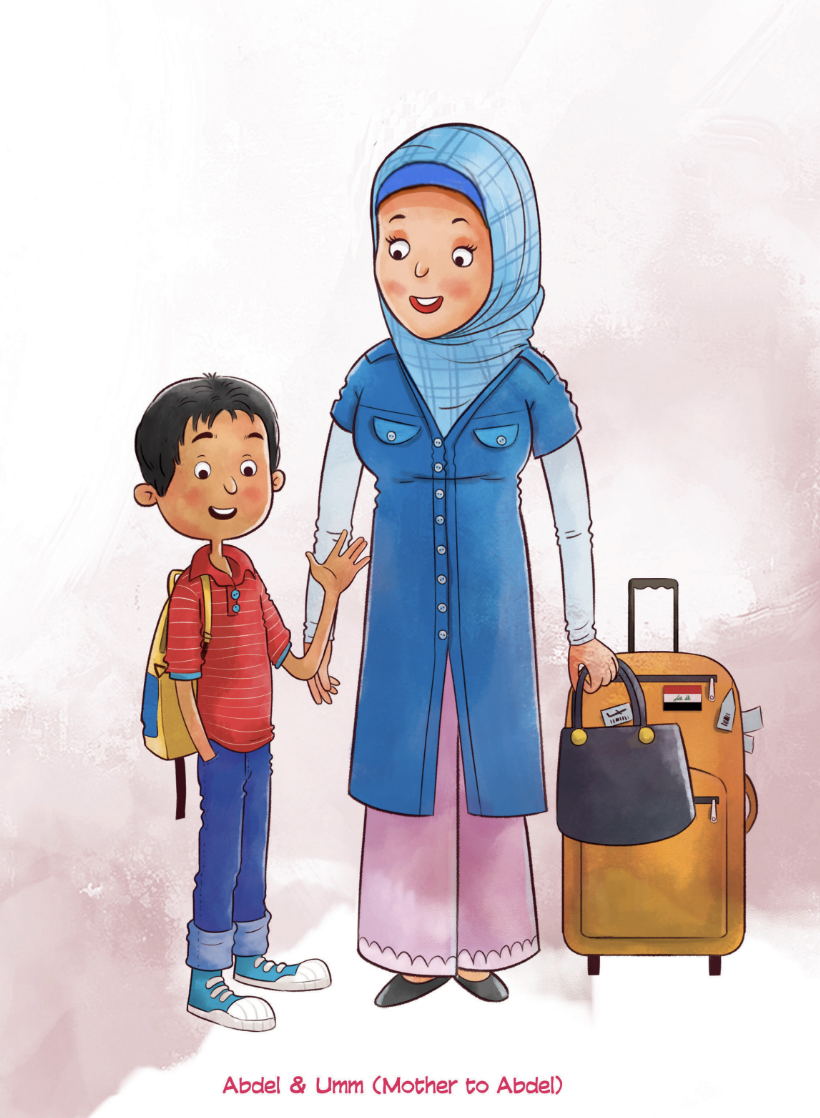 Character sketches

After the stories were written and edited, the text was passed onto the publisher. We browsed through several illustrator portfolios to choose a style that best fit the story. The illustrator then sketched the characters for approval. Here are some of the engaging characters from our first eight books.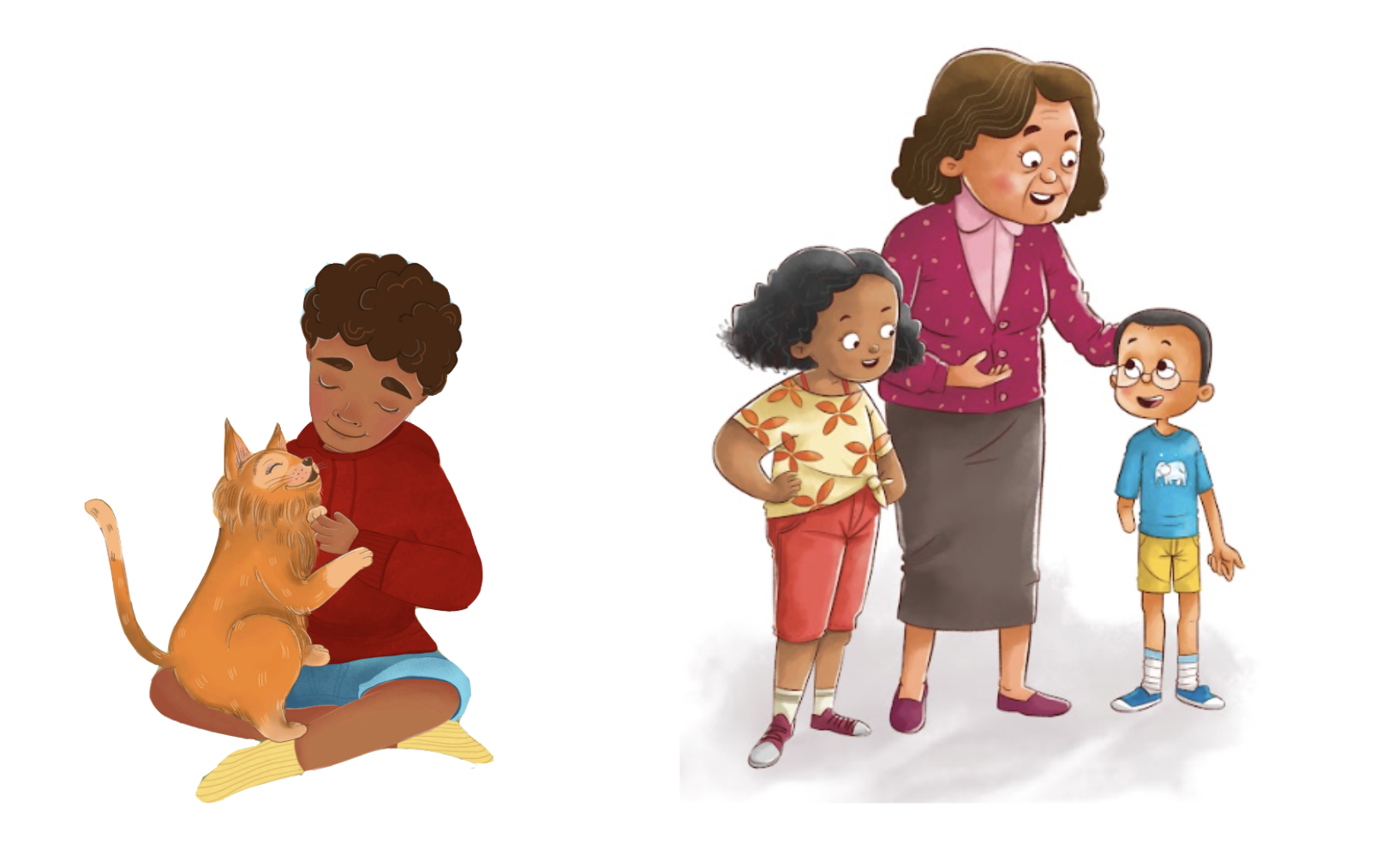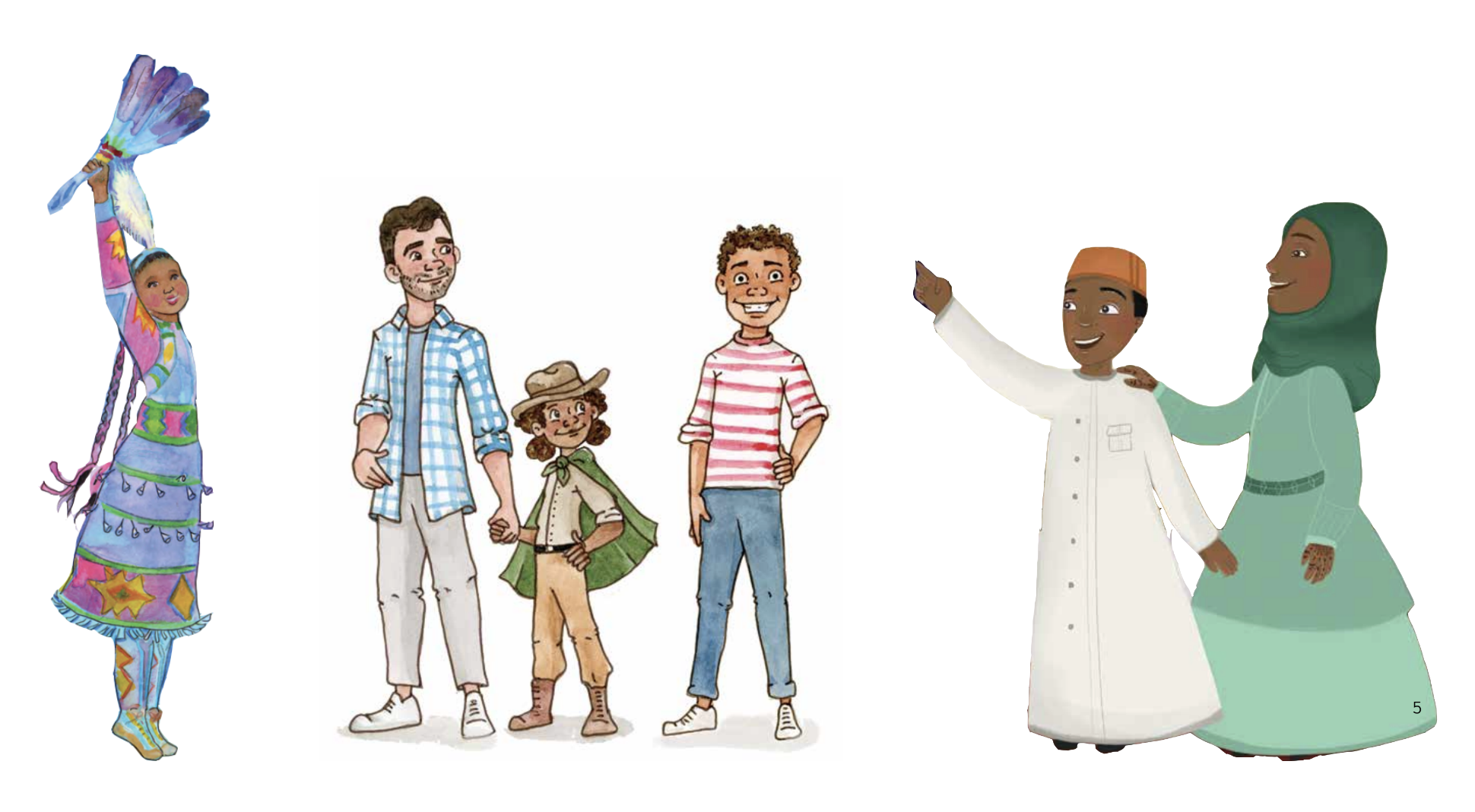 Authenticity reviewers

To ensure that our stories authentically reflected the characters, storylines, and scenes, we had teams of authenticity reviewers look over the text and art during every step of the development process. Our reviewers are made up of Reading Partner staff members, AmeriCorps members, and tutors. Stories were sent to reviewers whose experiences or backgrounds best matched the experiences or backgrounds of particular characters and storylines. The input from authenticity reviewers has been invaluable to ensure that Reading Partners is appropriately considering various points of view, perspectives, and lived experiences that are reflected in the text and illustrations. For example, a staff member who is a former cricket player helped make sure Din had the correct uniform and equipment, and that the cricket pitch was drawn correctly in the background. 
One authenticity reviewer helped us see that Dot's wheelchair was missing a push ring on the wheel. Another assisted with providing correct photo references to the illustrator to make sure Max's locs were appropriately drawn.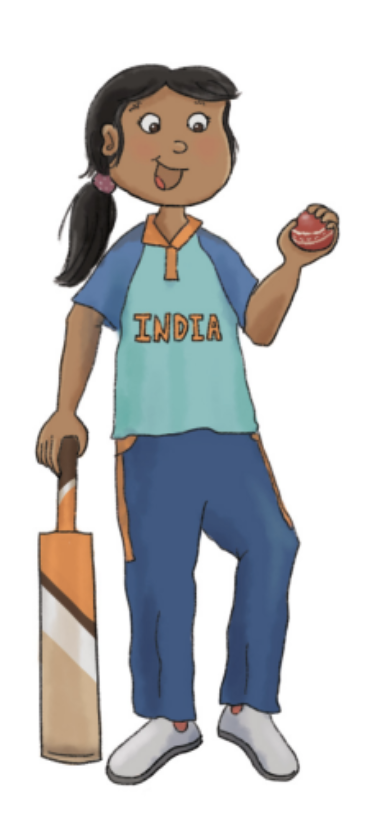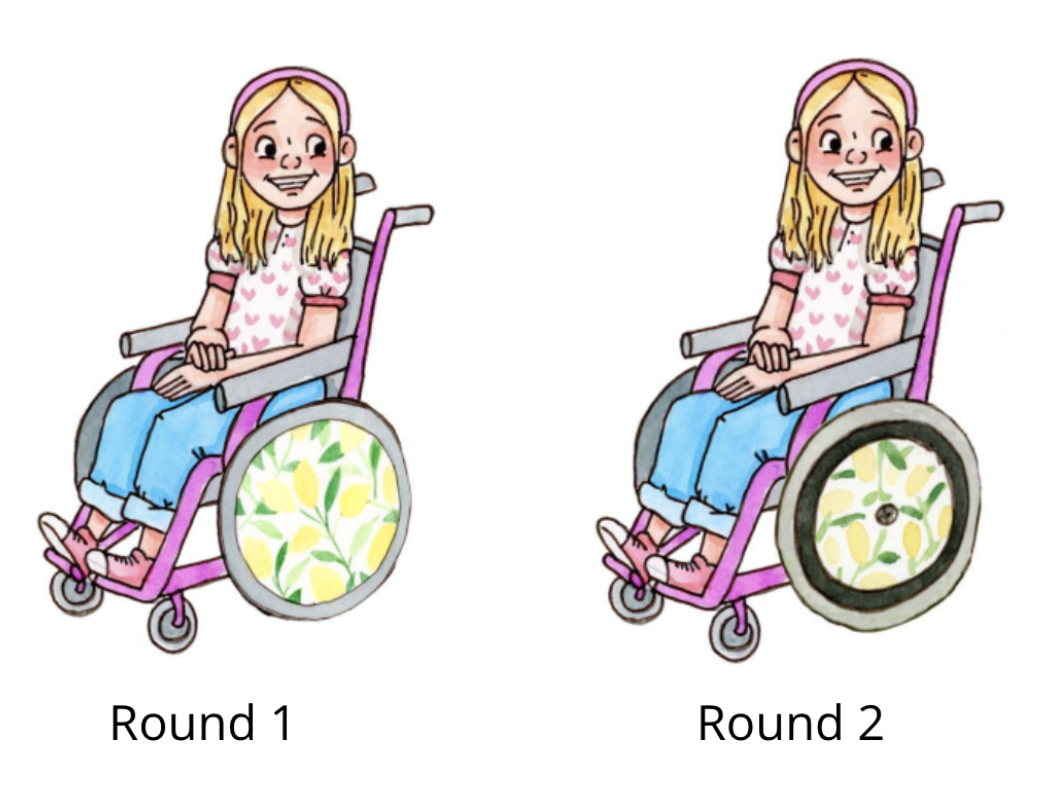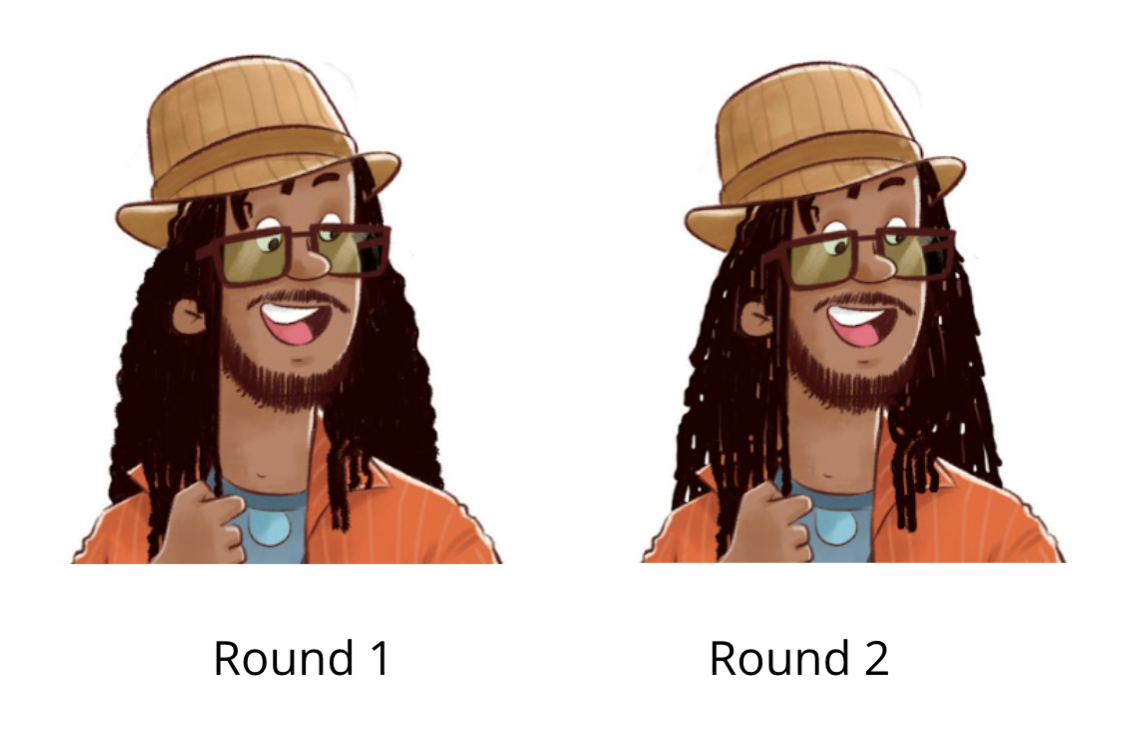 Illustrating the stories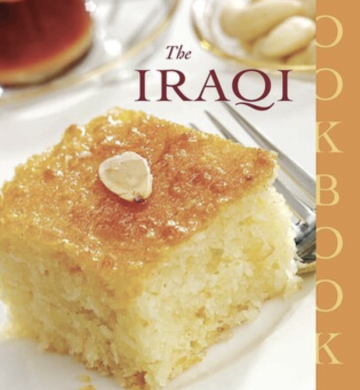 Next came the storyboards, or sketches of the story pages based on art notes that are included in the manuscript. When necessary to ensure accuracy, we provided photo references to the artist. Sometimes we added items to the scenes to give more context to the story. As an example, in Book 6 "A New Home," we asked the illustrator to draw Abdel eating daheen, a cake eaten from his home country of Iraq, in order to showcase an element of Abdel's culture.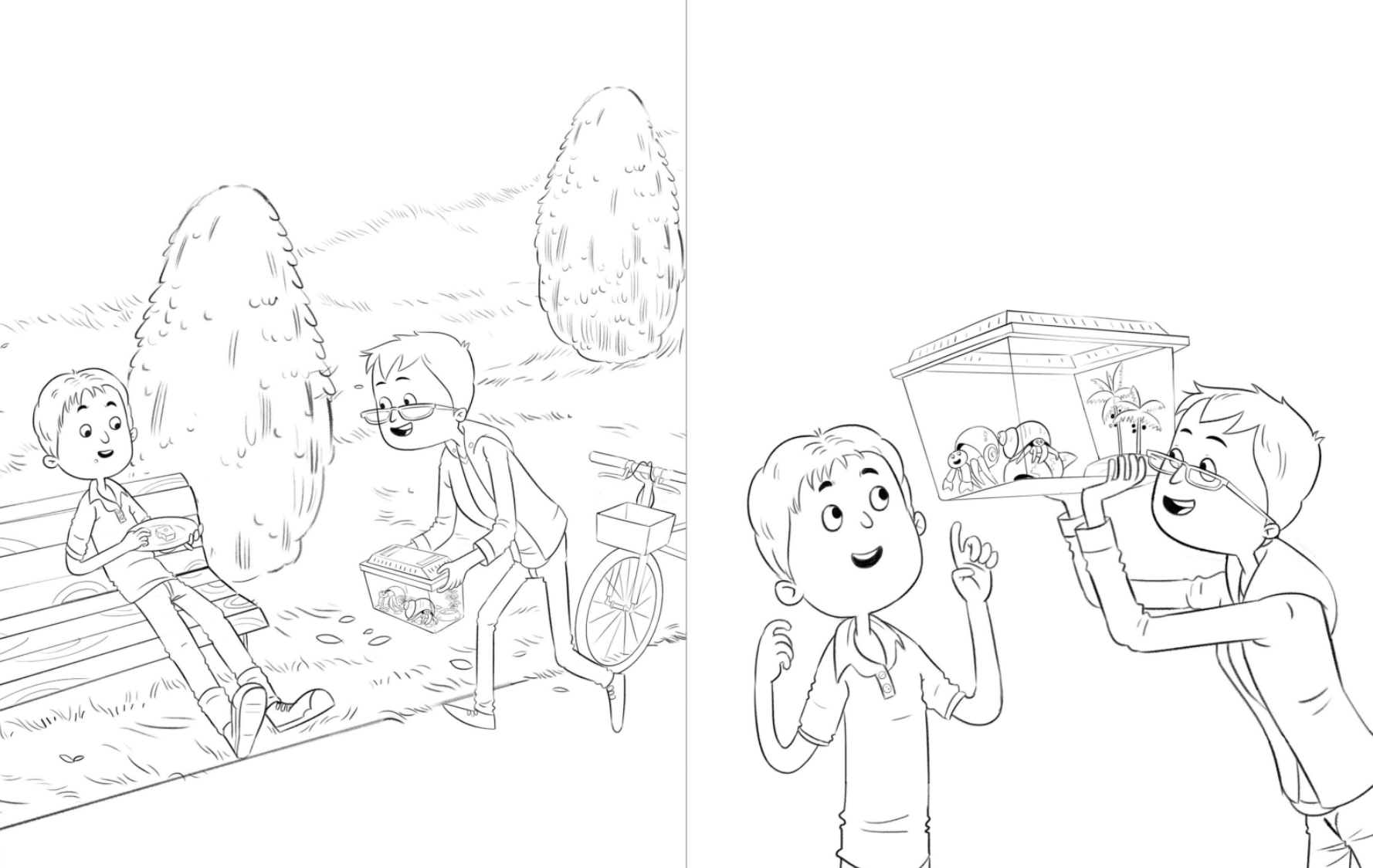 After the sketches were reviewed by our authenticity reviewers, feedback was provided to the illustrator to make necessary changes. Once finalized, the artist moved onto the final color version.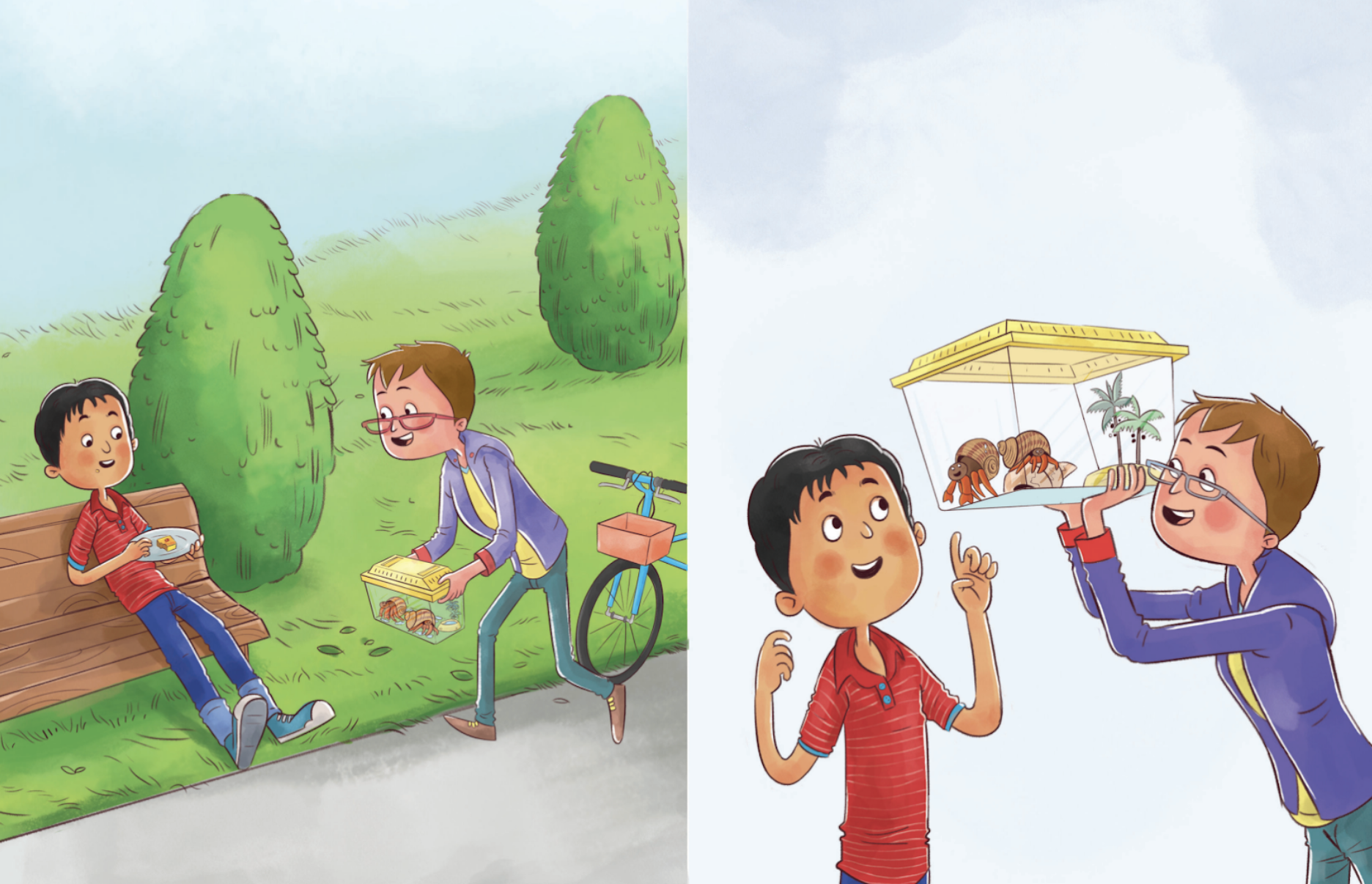 Lastly, the publisher formatted the pages with the text. On some pages, a color was placed behind the text so that it was more legible on the background.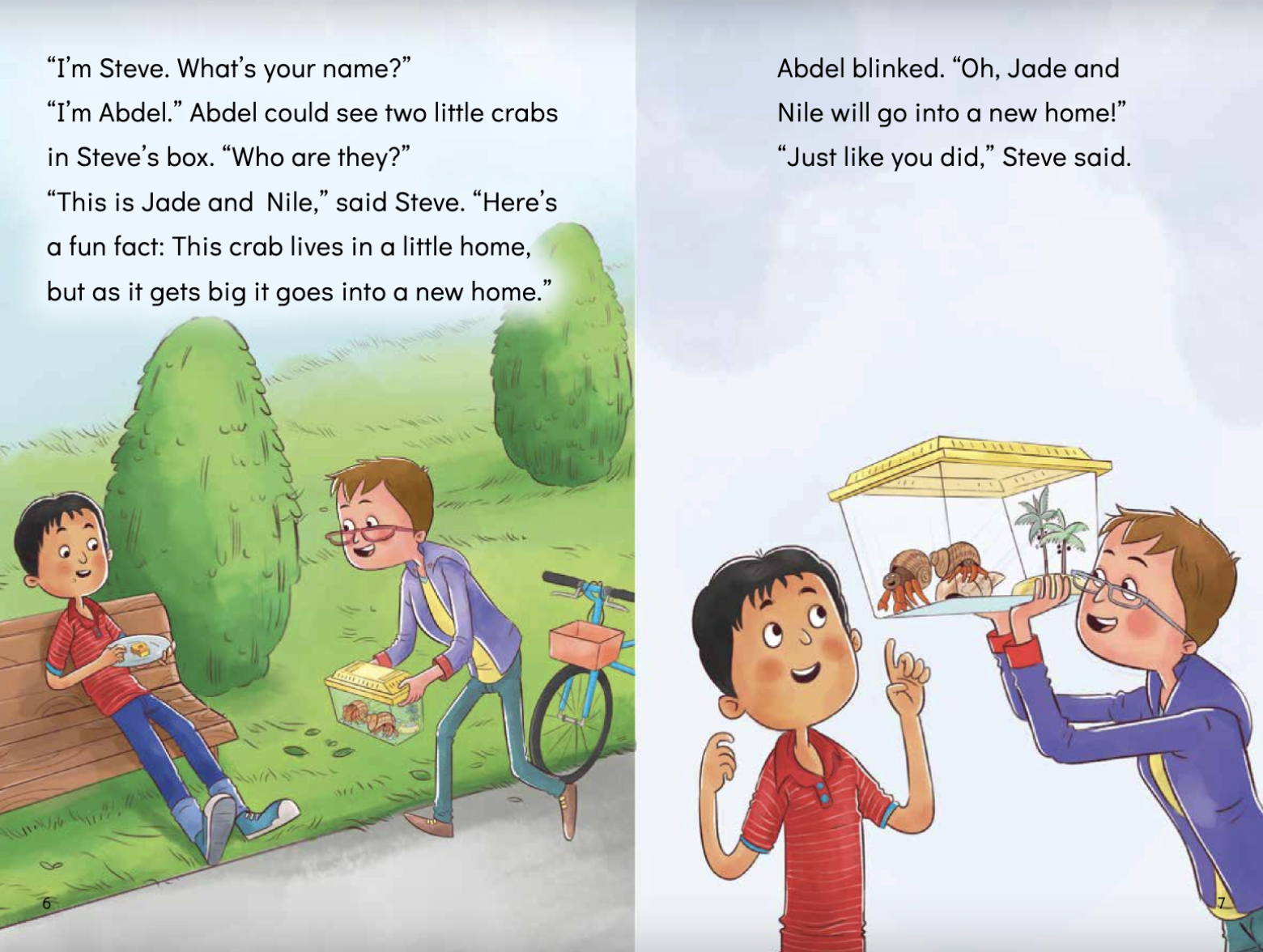 As you can see, Reading Partners is creating the COVER to COVER books with great intention and thought, from academic content to artistic choices. Not only do we want our students to be excited about reading our books, but for students to know that we aim to provide them with the most engaging and high-quality program possible to make their learning experiences enjoyable and impactful. 
What's up next?

Our COVER to COVER series is a multi-year project. In the next year, we will continue to publish new decodable books to integrate into our curriculum. Additionally, we will publish books with longer word counts and more characters and plot development for advancing readers. 
We believe the bright colors, character expressions and actions, and diverse themes and storylines will get students excited to open the books and want to read more. Reading Partners is committed to building our vision of a future where every reader has the skills they need to read a book from cover to cover – and then reach for another!