December 9, 2020
Shukurat Adamoh-Faniyan and Marti Tesfaye chosen as 2021-22 The Equity Lab Nexus Fellows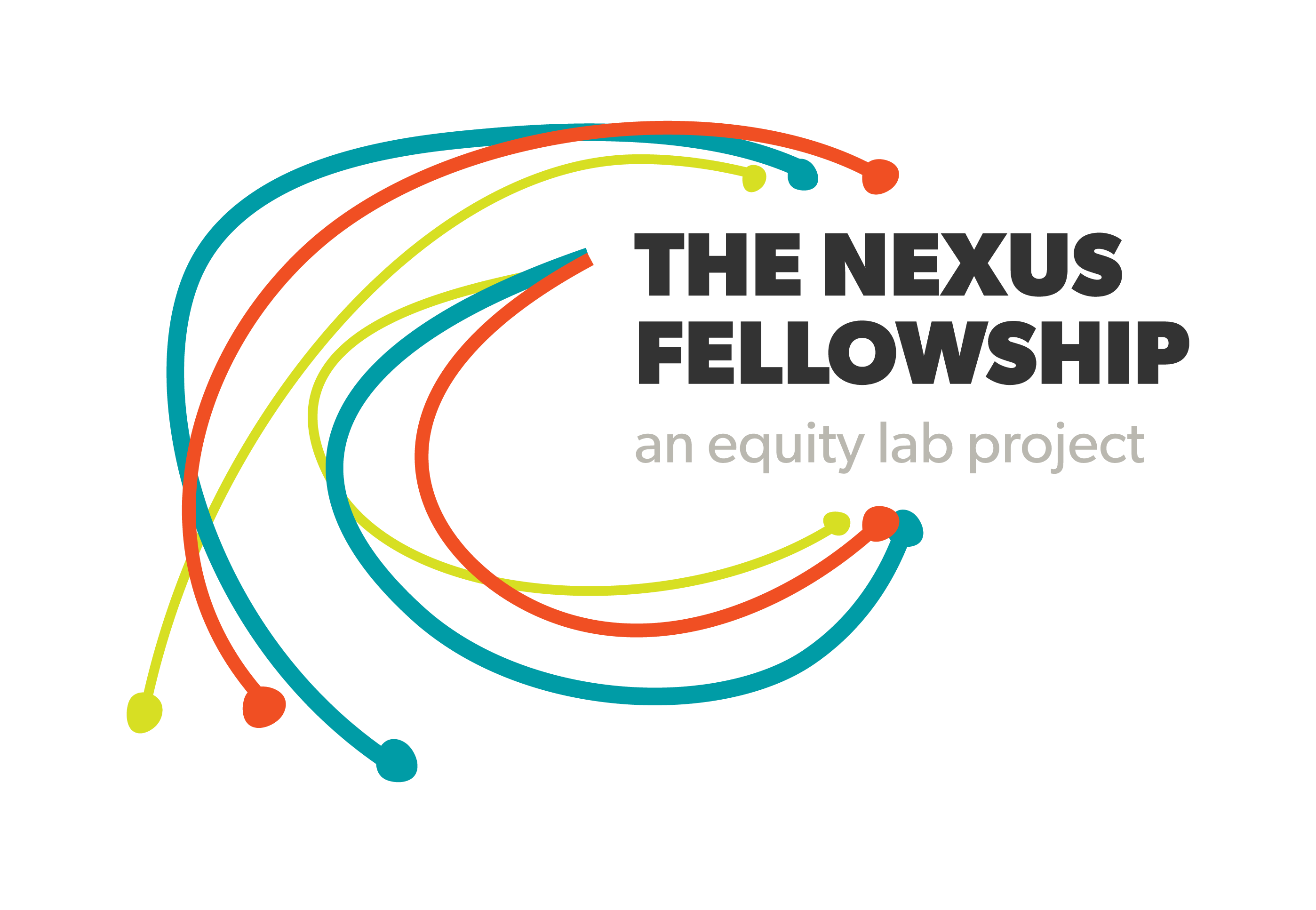 NEXUS FELLOWSHIP ANNOUNCEMENT
The Equity Lab  Announces Next Cohort of Leaders Selected to Participate in the Nexus  Fellowship
WASHINGTON DC (December 9, 2020) – The Equity Lab announced the 28 leaders who will make up the 2021-22 cohort of the selective Nexus Fellowship. The 2021-22 Nexus Fellows represent 14 organizations and now join a growing network of non-profit, philanthropic, corporate, and civic leaders looking to address race and equity issues in their communities.
"We need more agents of change if we are going to interrupt the systemic racial inequities that permeate our laws, policies, and organizational practices," said Michelle Molitor, Executive Director of The Equity Lab. "We are thrilled to support this group of courageous, bold leaders from around the country who seek to steer their organizations—and our country—toward a more equitable future."
The Nexus Fellowship is a year-long personalized leadership program that prioritizes equity, deliberately combining the best in leadership, equity, and management training. In addition to four week-long residencies, Fellows receive support in the form of dedicated coaching, a virtual learning community, and resources to help drive change in their organizations and communities. 
The Nexus Fellowship pushes leaders and organizations beyond the conversation of racial equity and into the work of sustaining racial equity in practice. The experience engages participants and their organizations in a deep personalized, year-long leadership journey. To be selected, Fellows had to demonstrate support and investment from their organizational leadership at the highest levels.
The 2021-22 Nexus Fellows are: 
All Our Kin
Anika Campbell, Talent & Equity Director
Maureen Wright, Director of Technical Assistance
Building Impact
Deneice McClary, Associate / People & Operations Manager
Erin Watts, Senior Associate
Community Center for Education Results
Fa'izah Bradford, Senior Director, Strategy for Racial Equity Impact
Bernadette Merikle, Executive Director
Creative Minds Public Charter School
Amita Lathigra, Director of Inclusion
Nayamka Long, Chief Academic Officer
Department of Defense Education Activity
Denise Harrison, Affirmative Employment/Special Emphasis Program Manager
Kelisa Wing, Professional Development Specialist
Dreamhouse 'Ewa Beach Public Charter School
Amber Leon Guerrero, Chief Student Success Officer
Ryan Mandado, Chief Academic Officer
Education First
Rashidah Lopez Morgan, Principal
Regina Riley, Director of Research
Good Reason Houston
Ashley Cash, Chief of Staff
Delicia Jones, Chief Strategy & Investments Officer
Indianapolis Public Schools
Shonterrio Harris, Manager of Equity Advancement
Fumie Ichikawa, Director of Research & Assessment
Lumina Foundation
Haley Glover, Strategy Director for State Action & Equity
Jasmine Haywood, Strategy Director for Student Success
National Geographic Education
Suzanne Simons, Senior Director, Curriculum/Content Innovation
Felicia Smith, Senior Director, US Regions
Reading Partners
Shukurat Adamoh-Faniyan, Executive Director
Marti Tesfaye, Interim Chief of Staff
The School District of Philadelphia
Christina Grant, Chief of Charter Schools
Sabriya Jubilee, Executive Director
Student Achievement Partners
Tara Martinez, Communications Manager
Rachel Tetteh, Project Manager
#
About The Equity Lab
The Equity Lab takes on the nation's biggest challenges of individual, institutional, and systemic inequity. The Equity Lab works with organizations and individuals who are committed to engaging in the serious, difficult, and deeply necessary work of antiracism. By developing an understanding of identity and historical and cultural contexts, our partners are empowered to become agents of progress in their personal and professional spheres. We aim to serve as firm but supportive guides in this journey, providing honest guidance, ongoing partnership, and a brave, compassionate space to do what we know is both challenging and necessary work.