March 21, 2016
How to foster the habit of independent reading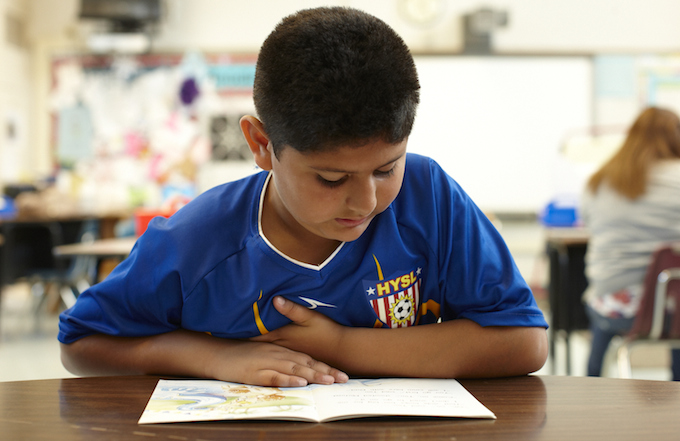 It's a rainy Saturday afternoon and your home feels just a little bit too quiet. You peek in your child's bedroom to check on the source of all of this quiet, only to find that your child is curled up on top of the bed reading a book! This leisurely Saturday activity could become a reality in your home by fostering independent reading habits in your child.  
Once you have set your home up to be a reading friendly environment, the habits of an independent reader often naturally follow.  You can also help build the habit of independent reading by using two simple strategies with your kid(s): provide choice and establish "book talk." Here's how…
Choice = empowerment
One of the easiest ways to encourage your child to become an independent reader is to allow him or her to have control over what he or she reads. If your child is interested in the topic, there is a much greater chance he or she will want to read it cover to cover.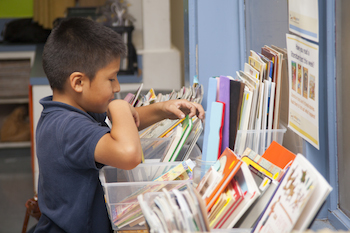 This might mean offering different options for reading materials. It can be beneficial to have a collection of kid friendly magazines, newspapers, and cookbooks to help your child find a text that appeals to his or her interests. Reading Sports Illustrated for Kids offers your child the opportunity to apply informational reading skills while reading about his or her favorite athletes and teams. If your child loves a particular TV show that has been adapted from a book or series, encourage your child to try the print version of the story.
Another great option is to read an old favorite. If your child is an upper elementary student, it can be a treat to enjoy his or her favorite book from first grade from time to time. Allowing your child to choose his or her own reading materials takes away the notion that reading is a chore and makes it more appealing.
In addition to allowing your child to choose what he or she reads, it's important to give your child the choice of what not to read. Readers abandon books all the time. Think about how many books or articles you've started and then made the conscious decision not to finish it. When your child is reading a book or that he or she doesn't find enjoyable, allow him or her to abandon the book. Readers often abandon books because they dislike the plot or characters, find it is a disappointing sequel, are confused or bored by the text, or find that it is just not what they had expected. If your child wants to abandon a book, it is absolutely fine and presents the opportunity to discover a new, more appealing text to read.
Book talk
Talk about what you're reading. This sends the message that you're doing your own independent reading outside of the time you read together, and sets the expectation that everyone should make time to independently read what they enjoy. Even if all you read today was this blog, talking about it sets the precedent that reading is a part of our daily lives.
Share your own stories and opinions about what you've read. Talk about the decision you made to abandon a book or to pursue the second book in a series or the next publication in an installment of articles. This will get your child talking about their own reading.
Another way to promote book talk is to ask your child questions about what he or she has been reading, his or her opinions of it, and how the book might connect to your lives or something that is happening in the world.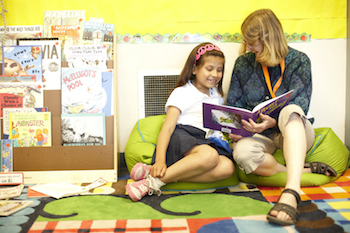 You can also discuss literature by writing notes to one another about your reading. With busy schedules, it can be difficult to find time to sit down and have a discussion about reading. One easy way to correspond about reading is to have a small notebook where your child can write down his or her ideas and reactions to a text. Then, you can read through the entries when you have time and write a response back asking questions about your child's reading and sharing a bit about what you're reading.
This is almost like having a reading pen pal, which is another great option. Your child can write or email with a friend or cousin about reading; this could even evolve into a virtual book club. Having the opportunity to share your thoughts and ideas about reading with someone else makes reading more exciting and your child will want to invest the time in reading in order to connect with others about the topic.
There is no experience more powerful to cement one's love of reading than curling up with a good book and getting lost in the story, so make sure your child has many opportunities for this to happen. Discovering books he or she loves to read and having the opportunity to do so will set your child on the path to being a lifelong independent reader.