June 11, 2018
Four reasons why volunteer reading partners keep volunteering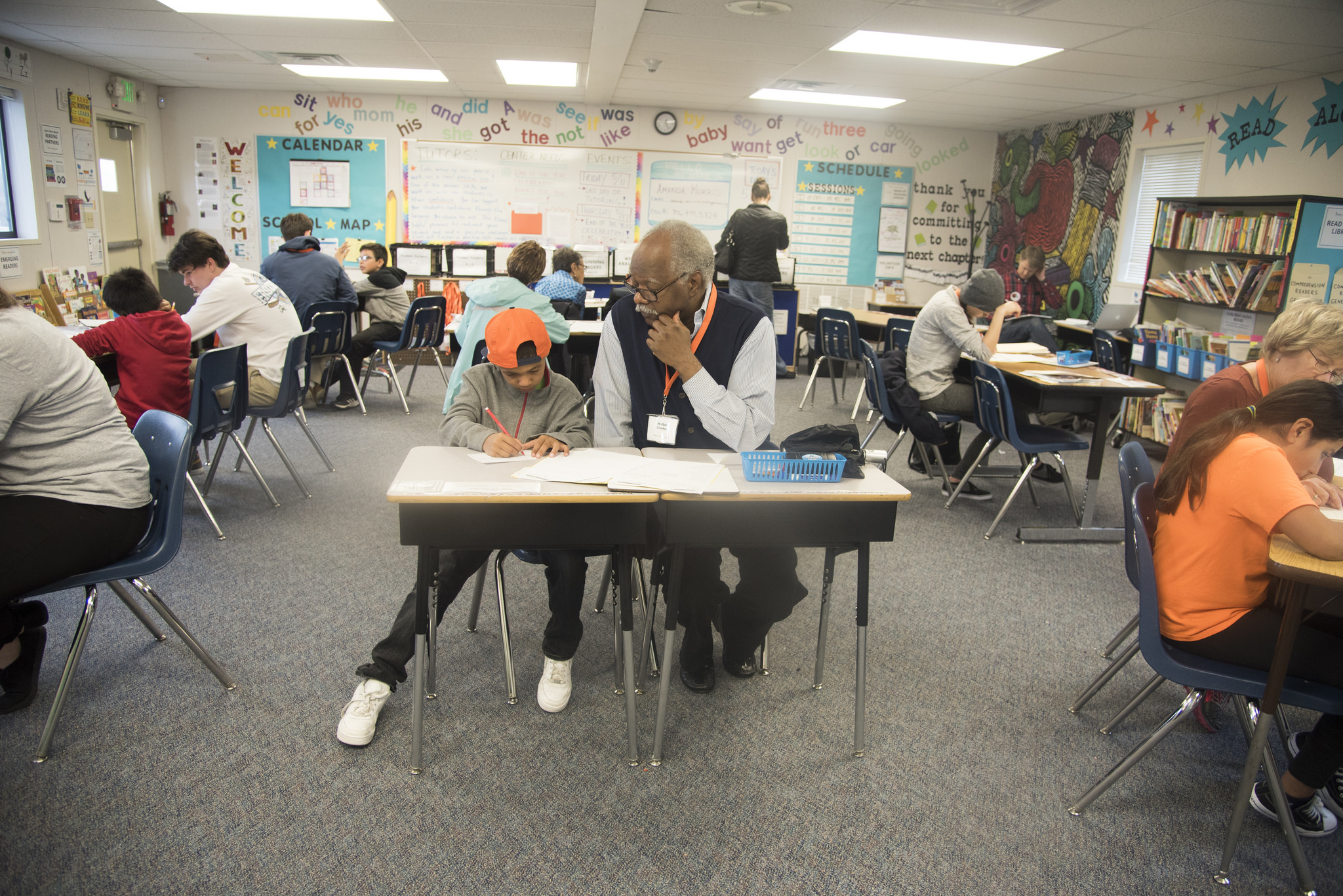 Many nonprofit organizations depend on the support of compassionate community volunteers to advance their impact. At Reading Partners, our volunteer tutors are central to our mission—they are the driving force for progress. By delivering free, weekly literacy tutoring to students, volunteer reading partners offer a low-cost, high impact solution that benefits schools, parents, and students.
Many of these incredible volunteers choose to return to Reading Partners year after year, adding even greater value as experienced tutors. Returning tutors ensure we can enroll students earlier in the year; they lead lessons with greater ease and confidence; they act as peer mentors for new volunteers; and they save staff capacity and resources.
Bethel and Tesa are two of many long-term tutors serving in Seattle. Reading Partners Seattle has enjoyed success in serving hundreds of students at a high level thanks to the continued support of our phenomenal returning volunteer base.
Tesa* works full-time but has managed to volunteer more than 50 hours over two years with Reading Partners. Bethel* is a retired teacher who brings expertise and care to her students. In her three years as a reading partner, Bethel has delivered 200 hours of tutoring.
Here are four reasons why Tesa and Bethel continue volunteering with Reading Partners.
1. Effective and easy-to-use curriculum

Both Tesa and Bethel agree that the Reading Partners curriculum is a big draw for them and a part of their decision to return. The clearly formatted lessons and easy to follow outlines make instruction feel simple and fun.
"The curriculum is so easy to follow [that] really anyone can do it, you don't need teaching experience," Bethel explains. "Further, the curriculum is adaptable for your student's specific needs, and the experience a second year provides allows you to better make these adjustments."
2. The students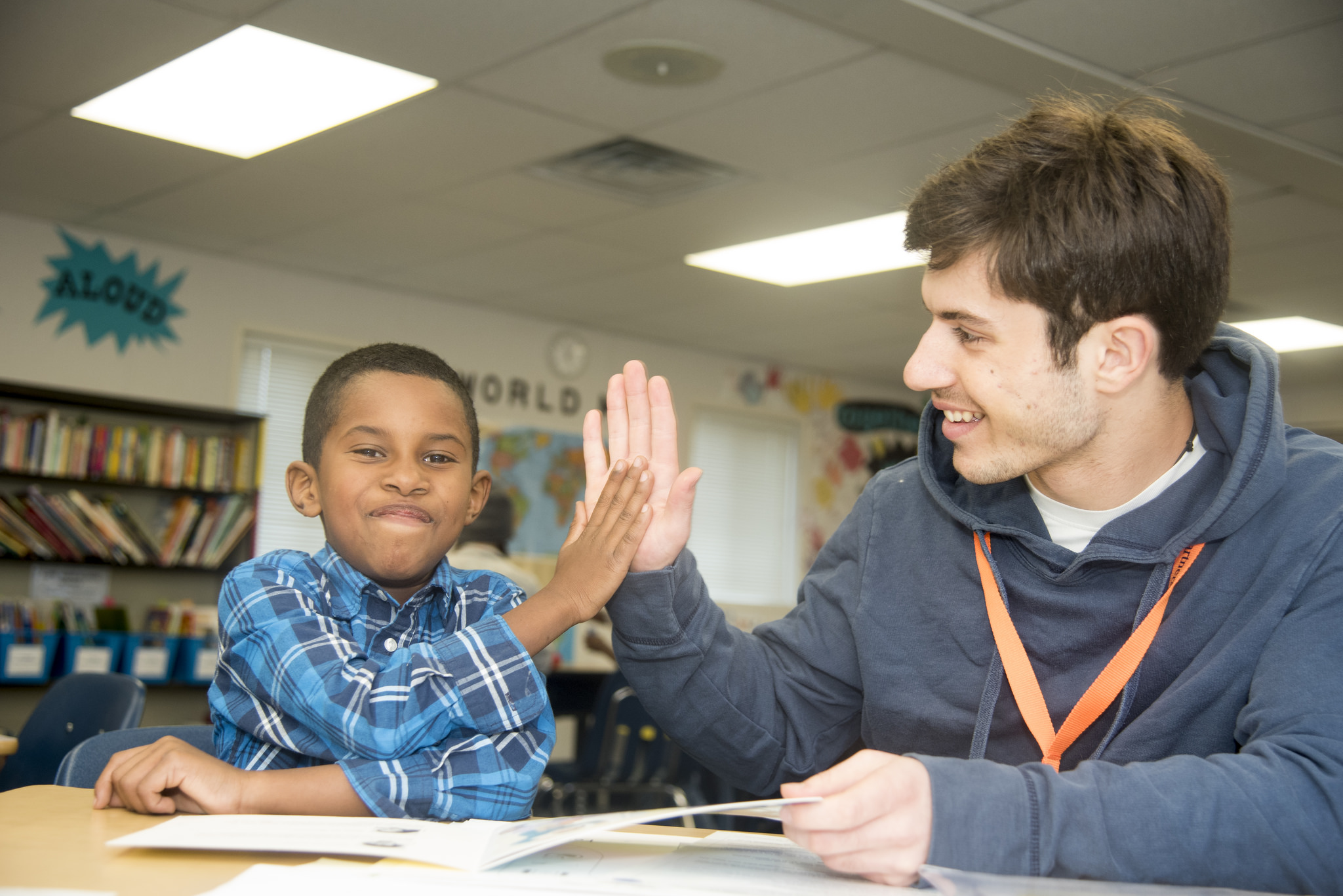 Reading Partners' one-on-one, individualized instruction and the focus on building relationships draws tutors back into reading centers year after year.
Throughout their time, returning tutors recall joyous moments they've experienced with past students. Every once in awhile a former student and tutor pair will spot each other in the hallway and greet each other with delight as if no time has passed at all.
For many tutors, the gratification of small victories and moments of appreciation shared with students make Reading Partners an opportunity worth continuing. Tesa's favorite memory with Reading Partners happened when her student wrote "Tesa Hero" on her end-of-year bookmark. When Tesa started working with this student, she felt uncertain of her student's view of her, so this moment solidified their connection. Bethel experienced a similar moment with one of her students who, after a series of challenging sessions, thanked Bethel for all they had been able to accomplish together.
3. Making an impact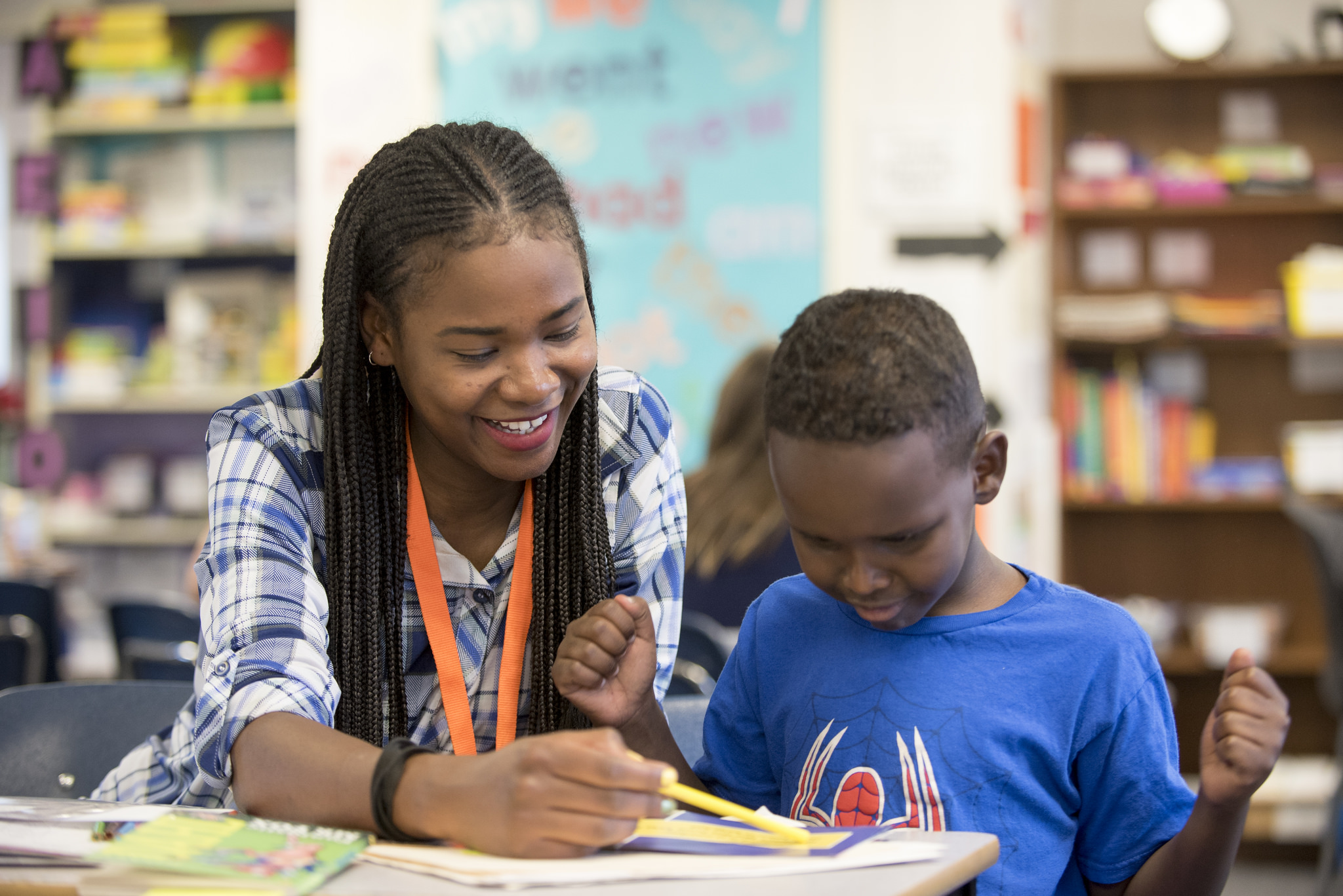 Being a part of student growth is a major driver for second- and third-year tutors in Seattle. One tutor explains, "we return because students feel better about their ability to read and that makes [us] volunteers feel good."
Students of returning tutors often experience accelerated learning thanks to expanded volunteer experience and knowledge of the Reading Partners curriculum.
Bethel and Tesa tutor kindergarteners this year. Their students have gone from reserved pre-readers to confident and joyful explorers of beginner texts. Bethel's student went from being able to identify just a few letter sounds to reading large parts of his favorite bug book all by himself. Similarly, Tesa's kiddo started the year shy and reluctant to participate but now will gladly discuss and even joke about what she is reading.
When asked about the difference between working with a second grader last year, and her current kindergartner, Tesa said the incredible and clear progress her kiddo made this year "feels like cheating" because he is so eager to learn and makes such quick progress.
4. A love of reading!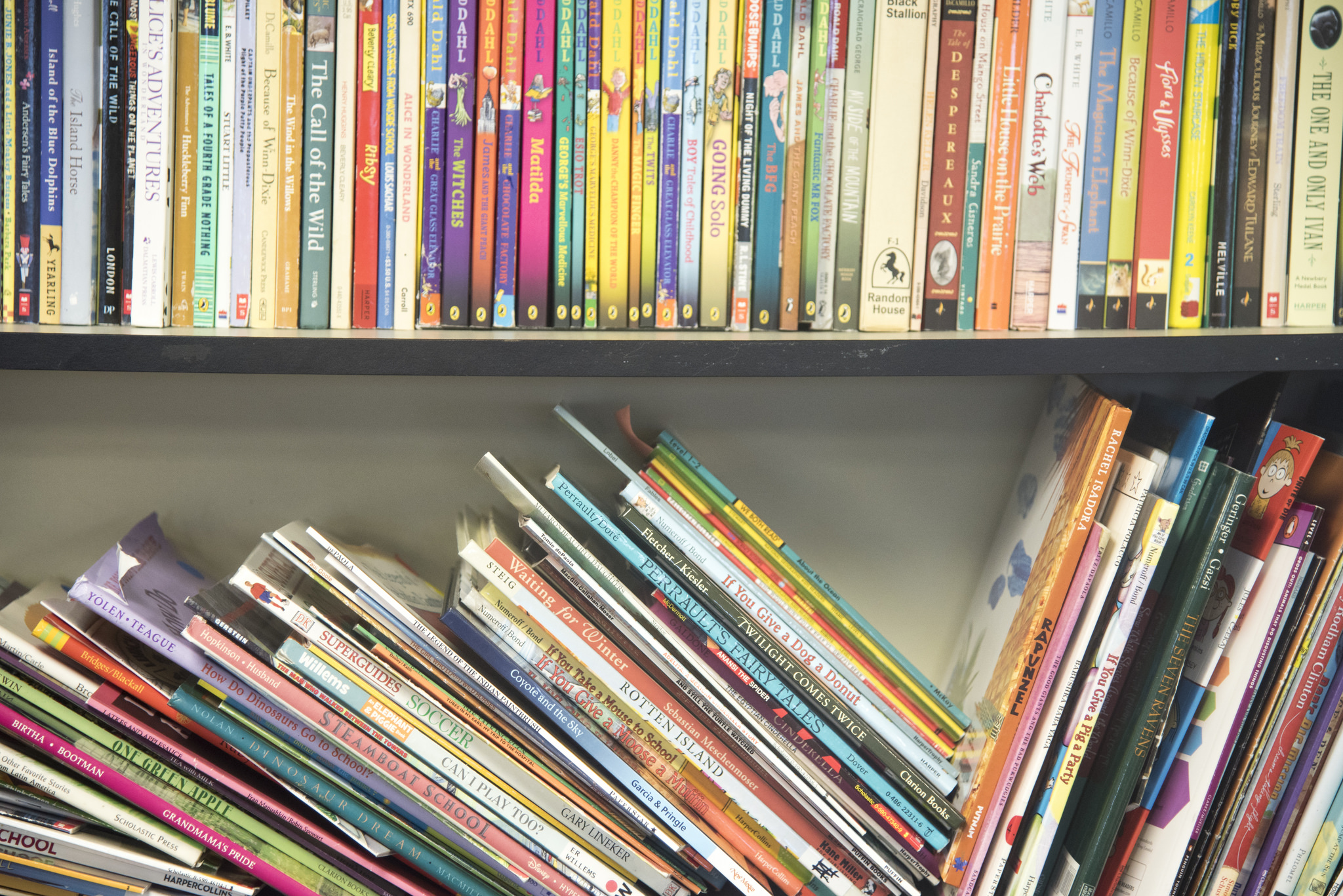 For many tutors in Seattle, volunteering each year comes down to a love of reading and a desire to share it. "I am a reader. I would be a profoundly different person without reading, it is really a part of me," Tesa asserted.
Bethel agrees, explaining that "with reading, you can really do anything." Our returning tutors' love of learning and their unwavering dedication to our students is palpable- these community members are truly the heart of Reading Partners Seattle!
*Names changed at the request of the volunteers