April 25, 2016
From reader to leader: One volunteer's story of service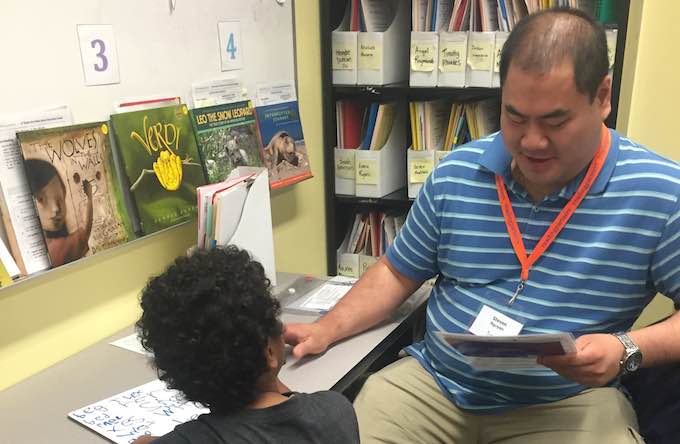 It started with a passion for literacy, then a quick internet search, and ended in a perfect volunteer match. In three quick steps, Steven Nguyen became the very first volunteer to serve with Reading Partners in Seattle, and his incredible service continues to make a huge impact, today.
In 2014, Steven Nguyen was on a mission to find a volunteer opportunity that would allow him to give back to the Seattle community where he grew up. His search landed on Reading Partners, where he has spent the past two years helping students grow their reading skills and confidence.
"I have a passion for giving back to the community and helping children build a love of reading," Steven said.
Steven's pathway to service began in his childhood, with his own reading challenges. Steven remembers struggling with reading as a child and not having a program like Reading Partners that was dedicated to helping children build their literacy skills. From his own experience with learning to read, Steven was drawn to Reading Partners, a program that provides students in Title I elementary schools with the one-on-one literacy support they need to be successful readers and learners.
I continued to volunteer because I saw how the kids excelled in their reading levels. They went from saying 'I don't know' until they said 'I know this now.'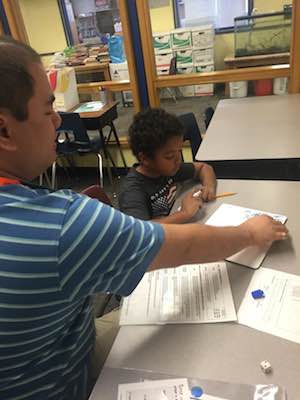 In his past two years of volunteering, Steven's most memorable Reading Partners moment was when one of his students went from the emerging readers curriculum level to the beginning readers level. His student flew through the lessons in the emerging readers level and with the completion of each lesson would declare "easy peasy!" During his time with Reading Partners Steven has brought two students up to grade level and touched the lives of many other students through his positive presence and commitment to students' progress.
"It feels great to be a part of the program because I know my time is making a difference," Steven said.
Steven has found the sense of community he was searching for at Sanislo Elementary with Reading Partners. He has noticed first hand the way the teachers, principal, site coordinator, and volunteers work in tandem to help children build their literacy skills.