December 16, 2015
Golden State Warriors impact underserved youth in the San Francisco Bay Area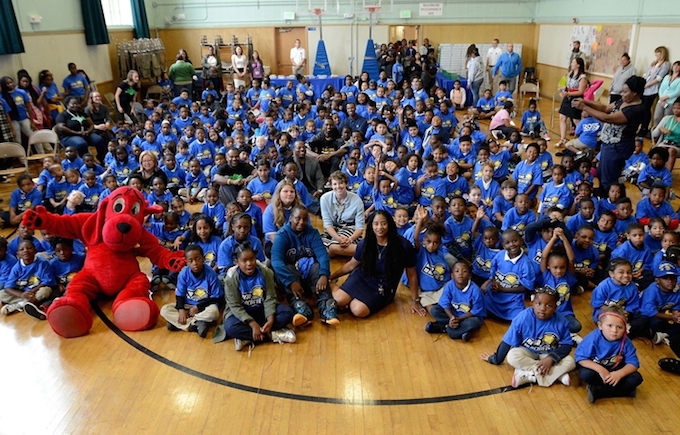 Reading Partners SF Bay Area is proud to partner with the championship Golden State Warriors and the Warriors Community Foundation. In addition to their historic 28 game winning streak over the past few months, the Warriors have worked together with Reading Partners to improve educational opportunities for students across the Bay Area.
The Warriors Community Foundation awarded Reading Partners a $30,000 grant for the 2015-16 school year to help carry out the shared ambition of helping students become proficient readers and closing the literacy achievement gap. Since beginning the partnership in 2014, the foundation has contributed $127,400 in total to Reading Partners programs in the Bay Area. This year, their support will help us serve more than 1,600 Bay Area students at 30 elementary schools where students will receive individualized reading tutoring.
Jose Gordon, Warriors Community Foundation executive director, describes their commitment as a meaningful investment:
By investing in local youth and their
families, we're investing in the future
of the Bay Area.
Support from community partners like the Warriors Community Foundation enables Reading Partners SF Bay Area to sustain its local impact as well as develop new projects to get struggling readers closer to grade-level proficiency.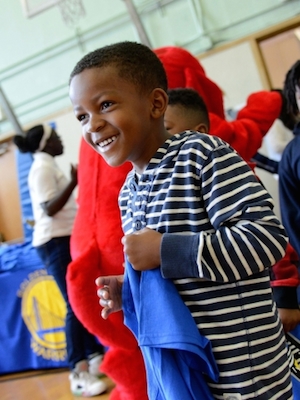 The Warriors Community Foundation honors their commitment to Bay Area students by hosting Read to Achieve reading rally events, with support from Ross Dress for Less and Reading Partners. During a Read to Achieve event at Sankofa Academy in Oakland, Warriors forward Harrison Barnes and assistant coach Jarron Collins celebrated students who have been successful in their reading endeavors and encouraged other students to reach new, higher goals. To show their involvement with Reading Partners, the Warriors also highlighted ten of Reading Partners' Sankofa students and honored their reading achievements. The event was a success, keeping students engaged, motivated, and inspired.
We are thrilled to welcome Golden State Warriors community relations specialist, Zachary Hill, to the Reading Partners SF Bay Area regional advisory board. Zachary's advice and support will be instrumental in reaching more members of the community than ever before.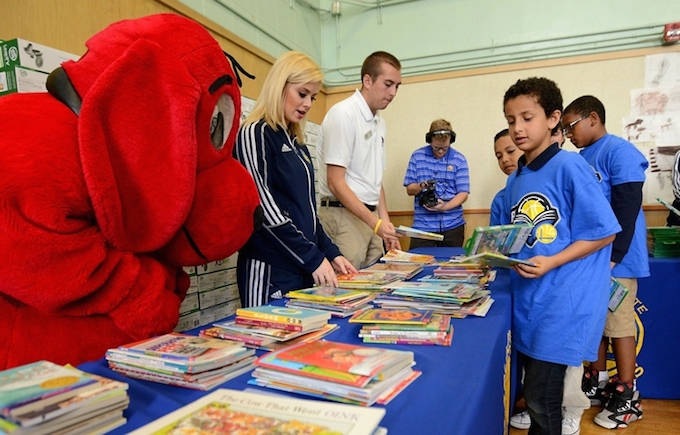 Together with the Golden State Warriors and Warriors Community Foundation we can make real progress in narrowing the literacy achievement gap at a district-wide level. With greater investments being made in elementary education and reading, we will continue to make a lifelong impact on students and help them succeed in school and in life.