March 15, 2017
Groundbreaking female writers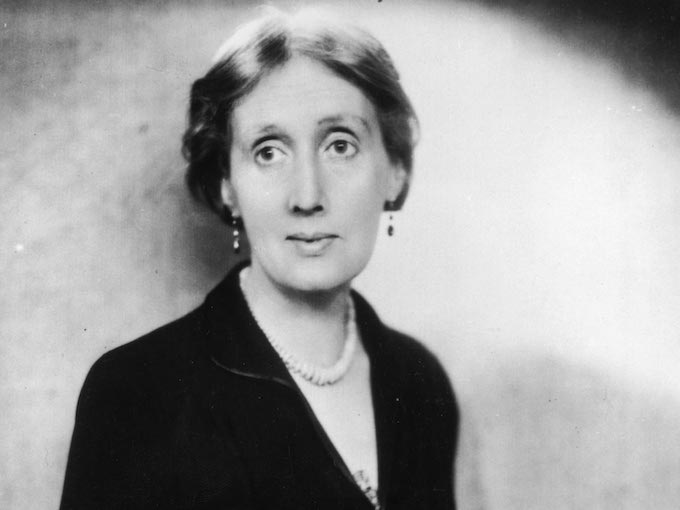 Writing sweeps us up where we stand, wraps us in language and image. The immersive power of story is transportive, transformative, bundling us through formerly untraversable passages. Books shuttle us between universes, dropping us off at places we may not have asked to get off. The potency of the unexpected lingers even once the last page is closed. Living the lives of strangers, or of people who are just like ourselves, or even of invented creatures, ultimately shows us the entirety of who we are, both allowing us to plumb the workings of our way in the world and to discover where our narrative is bounded to others.
By reading books, we become braver people. We understand that we are not alone, that we share experiences, delights, and doubts with others, and that many of the things which astonish us about ourselves are also the things which make us human.
By visiting the the works of these groundbreaking female authors during Women's History Month, adult and teen readers will be reminded of why we read, where we find hope, and how to locate ourselves in the dizzying array of human experience.
Rebecca Solnit

Photo by Moony Jude.
Solnit writes nonfiction and is a versatile, profound wordsmith. Her mastery of language offers clarity to some of the most complex challenges—how to be hopeful, develop resilience, and handle change. Her activism and sharp intellect carry through all of her books. Hope in the Dark is a wonderful read for anyone; Men Explain Things to Me is a fantastic feminist text; and A Field Guide to Getting Lost has been hailed as one of her most "poetic, ecstatic works."
"Hope locates itself in the premises that we don't know what will happen and that in the spaciousness of uncertainty is room to act. When you recognize uncertainty, you recognize that you may be able to influence the outcomes—you alone or you in concert with a few dozen or several million others. Hope is an embrace of the unknown and the unknowable, an alternative to the certainty of both optimists and pessimists." -Rebecca Solnit
Valeria Luiselli
Luiselli's most recent book is a work of nonfiction titled Tell Me How It Ends: An Essay in 40 Questions. The title comes from the questions she asked Latin American immigrant children facing deportation during a stint as a translator for the children and their English-speaking lawyers. A Mexican writer, Luiselli's debut novel Faces in the Crowd was translated from Spanish and received with great acclaim. Her attention to place and language is so lyrical it lifts you into beauty.
"Cities have often been compared to language: you can read a city, it's said, as you read a book. But the metaphor can be inverted. The journeys we make during the reading of a book trace out, in some way, the private spaces we inhabit. There are texts that will always be our dead-end streets; fragments that will be bridges; words that will be like the scaffolding that protects fragile constructions." -Valeria Luiselli
Virginia Woolf

Photo by George Charles Beresford
A luminous literary mind, Woolf wrote novels that pressed against conventions of the time, mixing stream-of-consciousness and shifts in perspective with lush, evocative imagery. To the Lighthouse is her most recognized work, deftly addressing gender dynamics, the role of art, and the search for one's own calling.
"What is the meaning of life? That was all — a simple question; one that tended to close in on one with years. The great revelation had never come. The great revelation perhaps never did come. Instead there were little daily miracles, illuminations, matches struck unexpectedly in the dark; here was one." -Virginia Woolf
Adrienne Rich

Photo by Neal Boenzi
Rich is one of the most widely read recent American poets, perhaps in part because of her accessible and lucid writing. Her poems tread the ground between love, awareness, and the curious dislocations of time. She also wrote essays, among them On Lies, Secrets, and Silence: Selected Prose, 1966-1978, which along with her poetry, established Rich as a preeminent feminist leader and articulator of how gender, politics, and race collide.
"I am choosing…not to suffer uselessly
I choose to love   this time      for once
with all my intelligence." -Adrienne Rich
Maya Angelou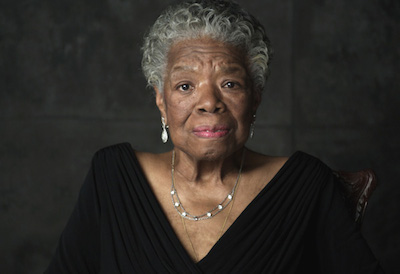 Photo by Bob Richman
Angelou was a poet, civil rights activist, and essayist, well-known for her six autobiographies, beginning with I Know Why the Caged Bird Sings. Her poetry is characterized by strong rhythm and movement. In her writing she portrays her own experiences and struggles and encourages others to seek strength and stand up against injustice.
"When I am writing, I am trying to find out who I am, who we are, what we're capable of, how we feel, how we lose and stand up, and go from darkness into darkness." -Maya Angelou