June 25, 2021
Kelli Doss, a proven talent executive, joins Reading Partners as chief talent & equity officer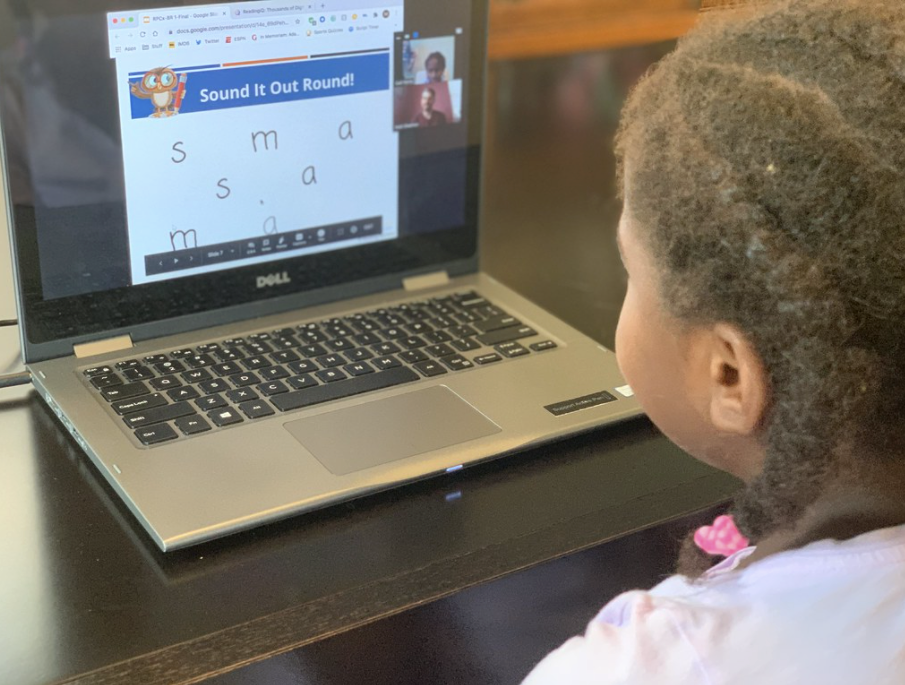 For Immediate Release
Contact:         
Michael Todd
National Senior Director of Marketing & Communications
(415) 225-9139 | michael.todd@readingpartners.org
Oakland, CA — June 25, 2021 
Kelli Doss
Kelli Doss, a talent specialist and professional coach, has spent her career focused on serving youth, communities, and urban education systems in major cities across the country. Prior to joining Reading Partners, Kelli served as chief talent & equity officer for iMentor where she developed key organizational strategies focusing on performance management, internal talent recruitment, diversity, equity & inclusion, and organizational culture building. She will leverage that experience and more in becoming Reading Partners' chief talent & equity officer.
"I am overjoyed that Kelli will be joining Reading Partners as our first-ever chief talent and equity officer," said Adeola Whitney, CEO of Reading Partners. "Kelli is an expert in people management and she has a prolific history of successfully leading DEI initiatives at two prominent organizations. I am thrilled for her to bring her endless passion and deep skill set to Reading Partners as we develop a team of leaders committed to educational equity and as we continue to prioritize our race equity, diversity, and inclusion work in the years to come." 
Kelli's broad professional experiences with organizations including the Children's Defense Fund, the National Black Child Development Institute, New Leaders for New Schools, the NYC Department of Education, and Education Pioneers position her to help individuals refine and develop their leadership competencies and management practices and support teams to improve interpersonal dynamics and build inter-relational trust. Kelli is excited to be joining a proven, national early literacy nonprofit.
"I have always believed in the power of reading," remarked Kelli Doss. "Reading unlocks so many possibilities in the life of a student. When you combine building reading skills with a supportive, caring community of staff and volunteers, the ability to make a real impact is boundless. This is what is amazing about Reading Partners! I am so excited to join the Reading Partners team." 
Kelli is a graduate of Howard University and she received her J.D. from Tulane Law School.
To speak with Kelli Doss about this new executive role at Reading Partners, please contact Michael Todd at michael.todd@readingpartners.org.
A Reading Partners student works remotely with a volunteer tutor using the Reading Partners Connects program innovation (photo credit: Reading Partners)
###
About Reading Partners
For over 20 years, Reading Partners has empowered students to succeed in reading and in life by engaging community volunteers to provide one-on-one tutoring. Since its founding, the national nonprofit organization has mobilized nearly 70,000 community volunteers to provide proven, individualized literacy tutoring to more than 65,000 elementary school students in nearly 450 under-resourced schools across ten states and the District of Columbia. In the 2020-21 school year, in addition to offering its traditional in-person one-on-one literacy tutoring where it is safe to do so, Reading Partners is offering a range of innovations including a new online tutoring program: Reading Partners Connects. Visit readingpartners.org to learn more about our program impact, or connect with us on Facebook, LinkedIn, Twitter, and Instagram.