June 2, 2022
Adeola Whitney: CEO, educational leader, volunteer tutor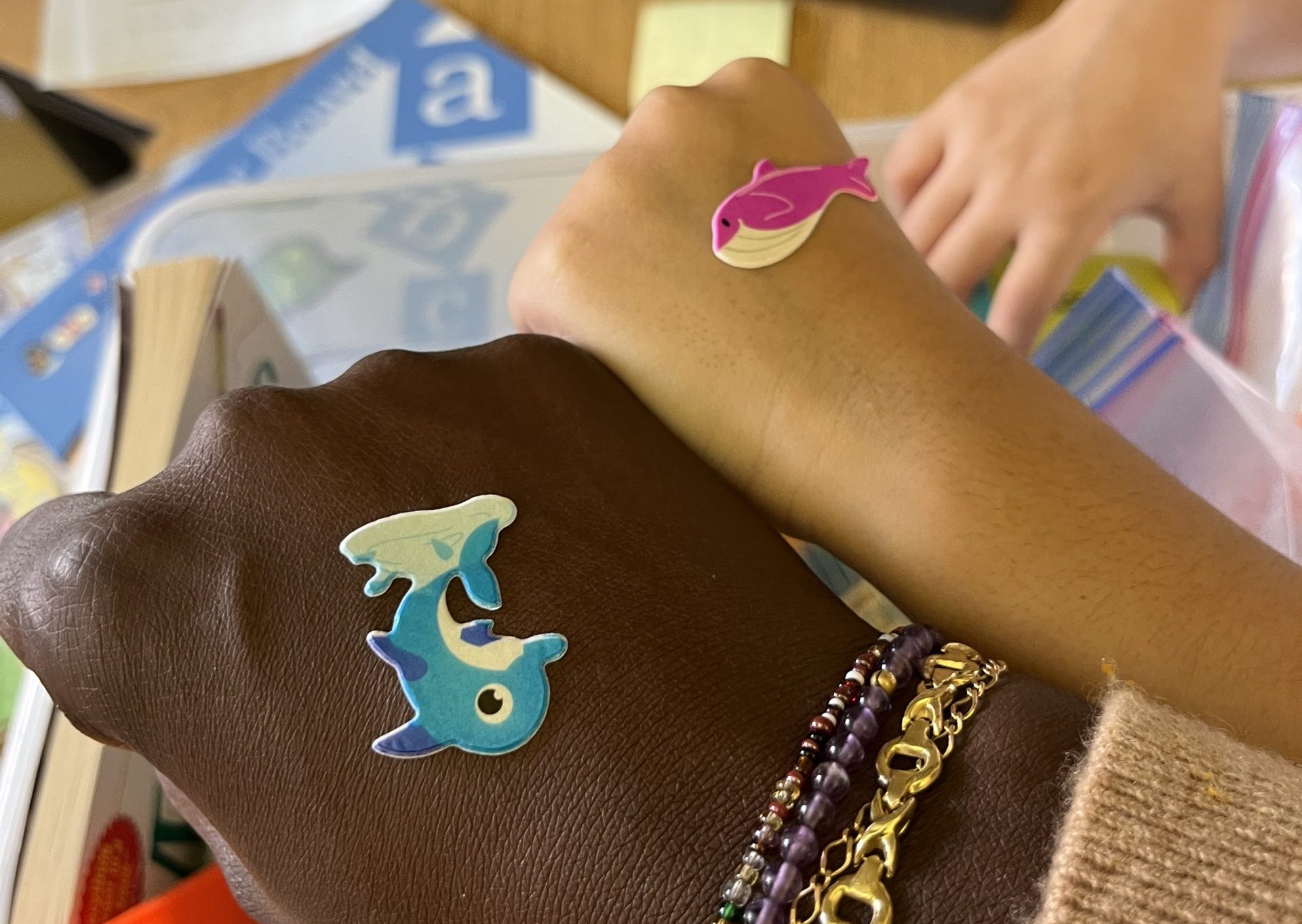 Every Thursday at 7:30 am, Adeola (Ola) Whitney leaves her house and commutes an hour and a half to Harlem, New York City. As the CEO of Reading Partners, she has quite a busy schedule, but she always makes time to tutor. Her student's name is Brianna (changed for student privacy).
"She is a wise, fiery little girl, a first-grader wise well beyond her years. Her understanding of the world far exceeds that of many first graders," Ola says. She's the youngest of three, ridiculously smart, and loves sweets just as much as her tutor. "She is one of the most amazing 6-year olds I've ever met."
But Ola's love for tutoring young students like Brianna didn't start when she became the CEO of Reading Partners in 2020.
"Tutoring was my first job, ever," Ola says. "I tutored throughout high school and college, and then my first job out of college was at an educational center focused on tutoring."
Tutoring has remained a part of Ola's life ever since that first job. Over the years, she has tutored hundreds of students.
Before coming to Reading Partners, Ola worked with iMentor to expand and implement their college-success program, serving 10,000 pairs of students and their mentors nationally.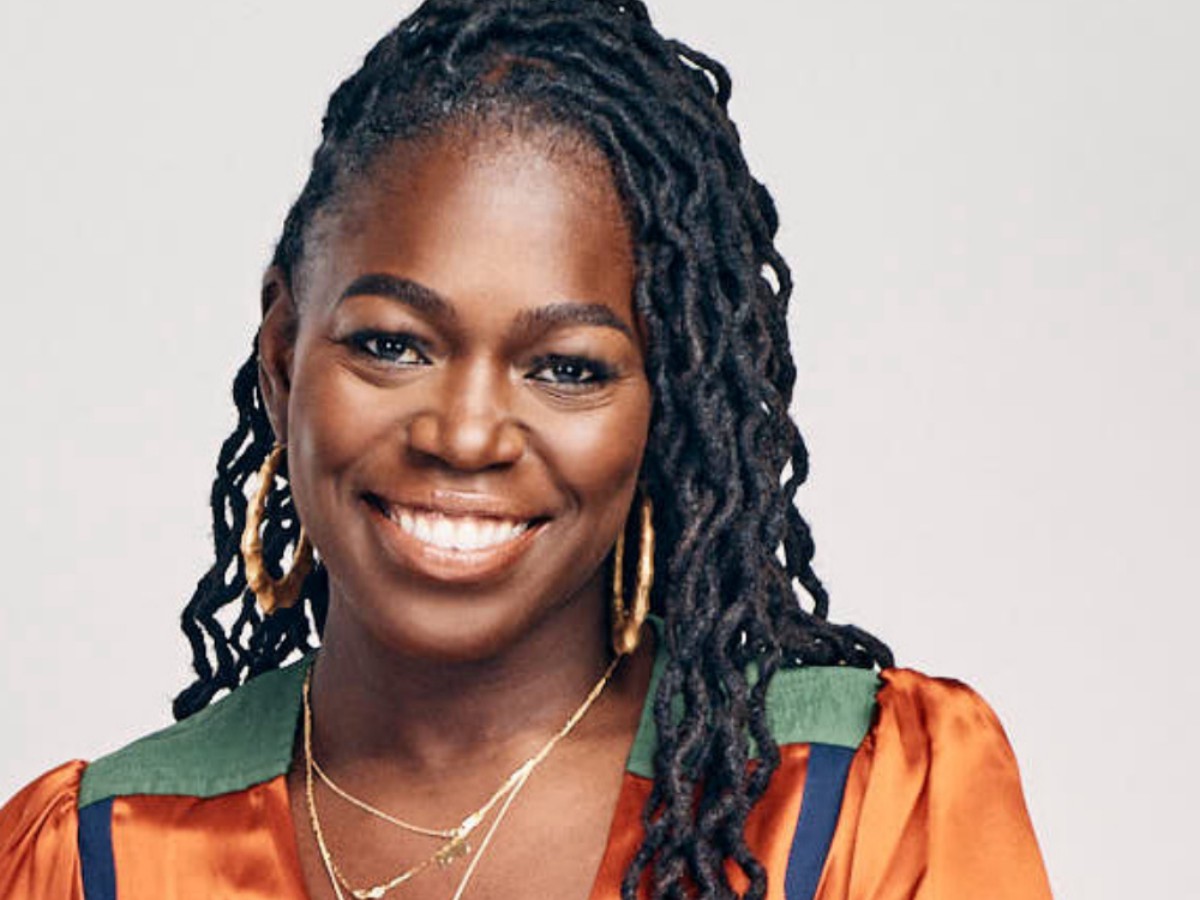 "The moment I started at iMentor, I applied to be a mentor. I'm still in touch with my mentee; it's a really special relationship. She's about to graduate college and become a nurse."
When Ola started as CEO in 2020, diving into our on-the-ground work was a natural next step.
"I think part of the reason I wanted to tutor is there's no better way to understand what we do other than [being] in a reading center…This was the best way for me to really intimately understand our program."
Despite her extensive experience with kids, Ola came into her first session with a little bit of nervousness.
"When I was first assigned to Brianna through Reading Partners, I read her assessment and was worried. I wasn't necessarily worried about her abilities. Instead, I was more so wondering how and if I could equip this young scholar with the skills she needed to learn to read," Ola says. Then she wondered,  "What if she's not excited about me? Or what if she's really shy and it's hard for me to get her to open up?" 
So many thoughts were swirling around her head, but the second Brianna walked into the reading center on the first day with her smile and the press-on nails she did herself, Ola's worries melted away. "Of course, I was so excited."
For their first lesson, Hannah, the on-site AmeriCorps program coordinator for the reading center, was evaluating whether Brianna would be in the Emerging Readers curriculum or Beginning Readers.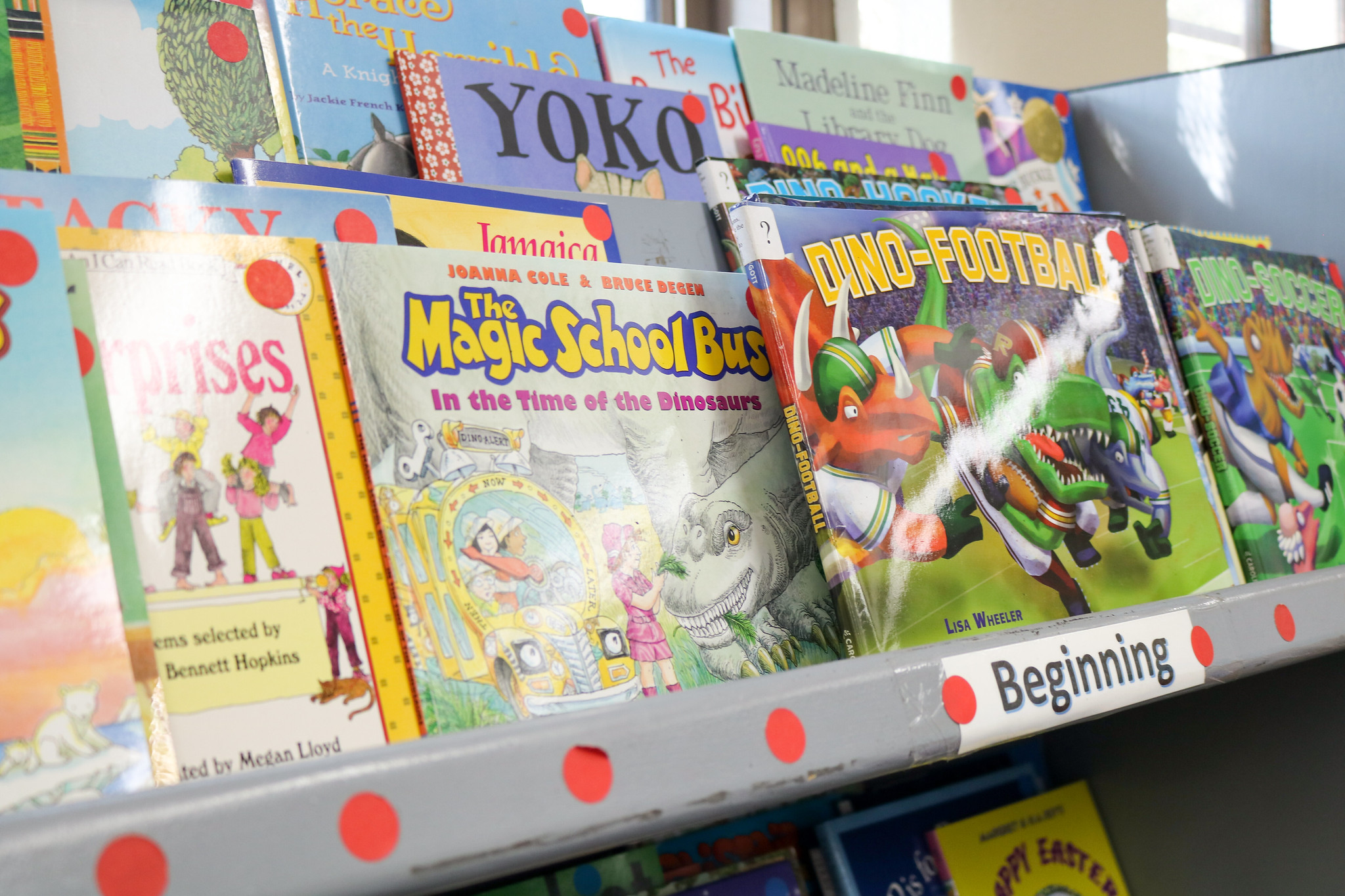 "[Brianna's] comprehension is really great, but her ability to decode and all of that is a bit of a challenge…Her comprehension skills are out of this world. And she's able to connect what's in the book to what's happening in her life," Ola says.
Almost immediately, Ola could see how wonderfully inquisitive Brianna is. "She asks critical questions about the books we read, she easily changes the endings to stories when she doesn't agree with the ending, she carries her shoulders back and her head high."
Just from that first lesson, Ola could tell that Brianna has limitless potential.
At the end of the lesson, Hannah decided that Brianna was better suited for the Emerging Readers curriculum, the first level of three.
Hannah was, and is, a huge help to Ola and all the other volunteer tutors during their sessions. For Ola, it was really important to her for Hannah to not be nervous that the leader of her organization was sitting in her reading center.
"​​I'm not coming as Ola, the CEO. I'm coming as Ola, the volunteer who's here to help a student and here to learn from you," Ola says. "I think that after the first session, that was really clear. [Hannah] was good at giving me tips and just helping me be a better tutor."
Throughout her many tutoring sessions with Brianna, one book came out on top. Ola's favorite book to read with her student is If You Give a Cat a Cupcake.
"I think the reason it's my favorite book to read with her is mainly because she was just cracking up almost out of her seat," Ola says. "It gave me a chance to engage with her, but it was also really awesome to watch, almost like a call and response… It was just fun."
Of the hundreds of kids Ola has had the pleasure of tutoring, she firmly believes that learning is reciprocal. 
"​​I feel like I've learned more from them than they've learned from me…I think there's a humbling moment when you see how hard a child is working, when they're talking to you about their experience, or when they're learning to persevere through something. I think watching kids play, watching kids learn, as adults we learn so much. It normalizes this notion of the importance of making mistakes."
From the reward of seeing that "lightbulb moment" when a concept finally clicks for a student to the ease of using the tutoring program, Ola believes that volunteering with Reading Partners is a perfect blend of easy and impactful. 
"What makes our experience so great is it's turnkey," she says. "It's all there, it's laid out and it makes complete sense."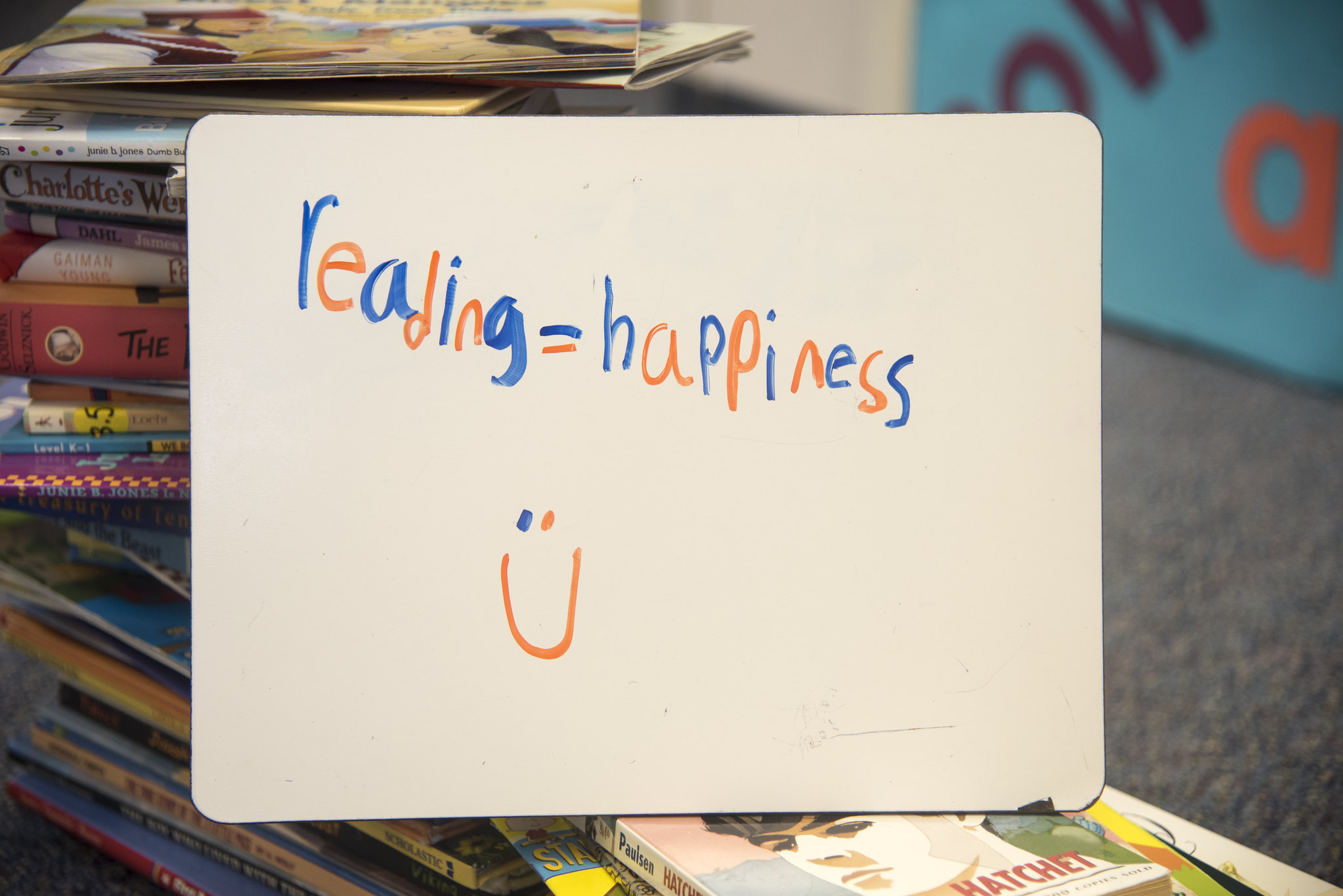 Ola found that following the Reading Partners curriculum during her first lesson was simple. She followed the script, had support from her program coordinator, and learned quickly that the best way to make an impact during a lesson was just to have fun with her student. 
"If you're passionate about the communities we serve…this is a way that you can make a profound difference in the life of one person. And ultimately, that difference you make with that one person only grows and impacts their community and family."
The impact of Reading Partners extends far beyond empowering one child to read. When a student becomes a lifelong reader, they're more likely to graduate high school, go to college, and thrive in their adult life. 
In order to support kids' journeys from hesitant readers to lifelong readers, Reading Partners incorporates our commitment to race equity, diversity, and inclusion (REDI) in every lesson. From the books in our program that showcase characters of color in a positive light to integrating social-emotional learning into lessons, REDI is an integral part of our work.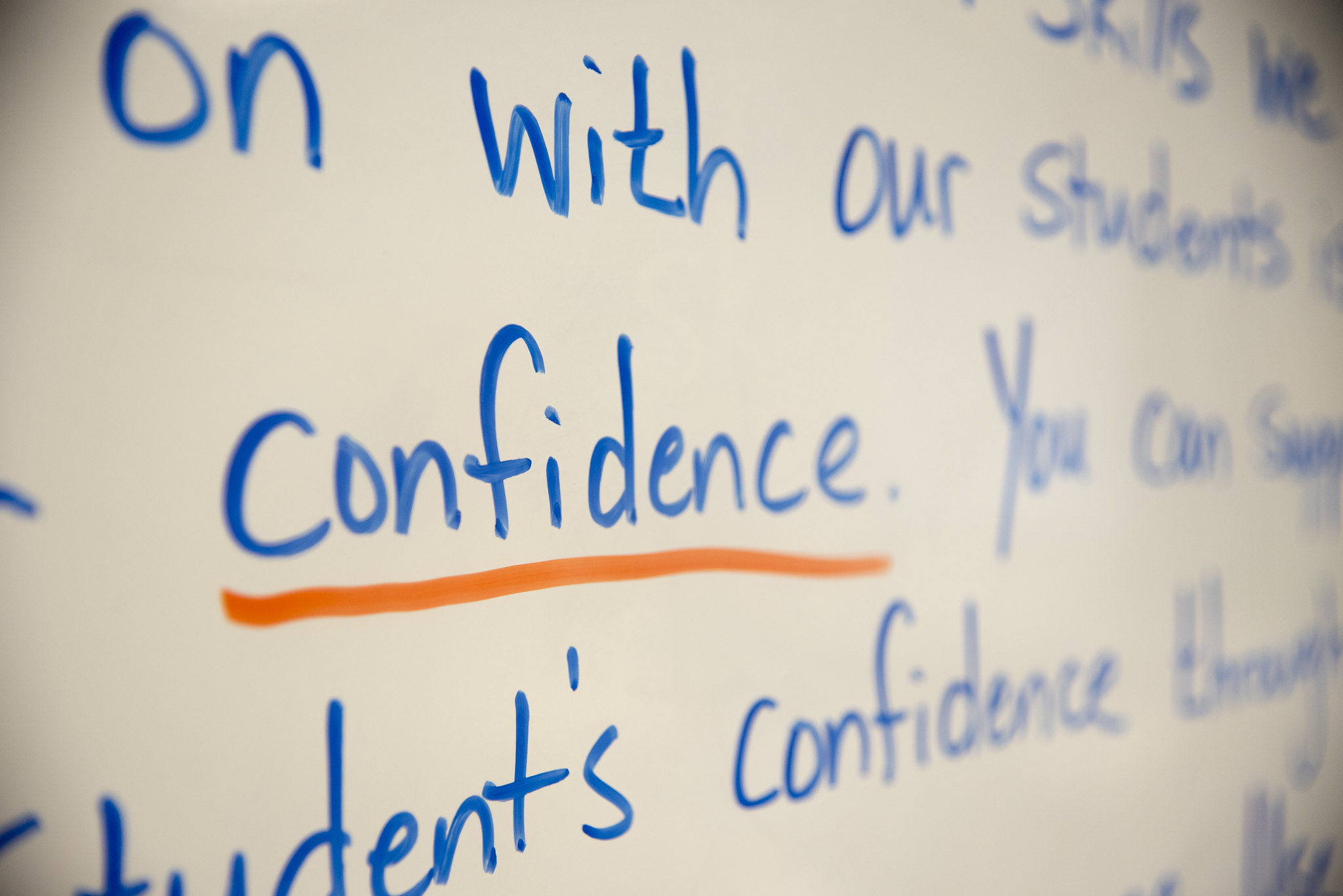 As Ola knows, "REDI is not only about understanding students and having cultural attunement to how you approach the work, but also even when something doesn't go exactly the way you want it to, [it's] how you communicate with them."
Showing students that it's okay to make mistakes, that it's exciting to learn and try new things, that they have the potential to not just survive, but to thrive, is truly essential to REDI work. 
"I envision a world where Brianna is a leader. Where Brianna gets to rewrite the ugly stories (and histories) as she so effortlessly does in our tutoring sessions," Ola says. "Every time I tutor her, I am beyond inspired."
As Ola and Brianna, and all the other student-tutor pairs throughout the country continue reading and learning together, Ola has just one message to anyone thinking about volunteering:
"You get just as much as the student does because that experience can change your life. If you like kids, if you believe in making a difference specifically around educational equity, I know exactly the organization you could volunteer with. And it just so happens to be the place where I work."