March 15, 2018
Pearson's Kevin Capitani Joins National Board of Reading Partners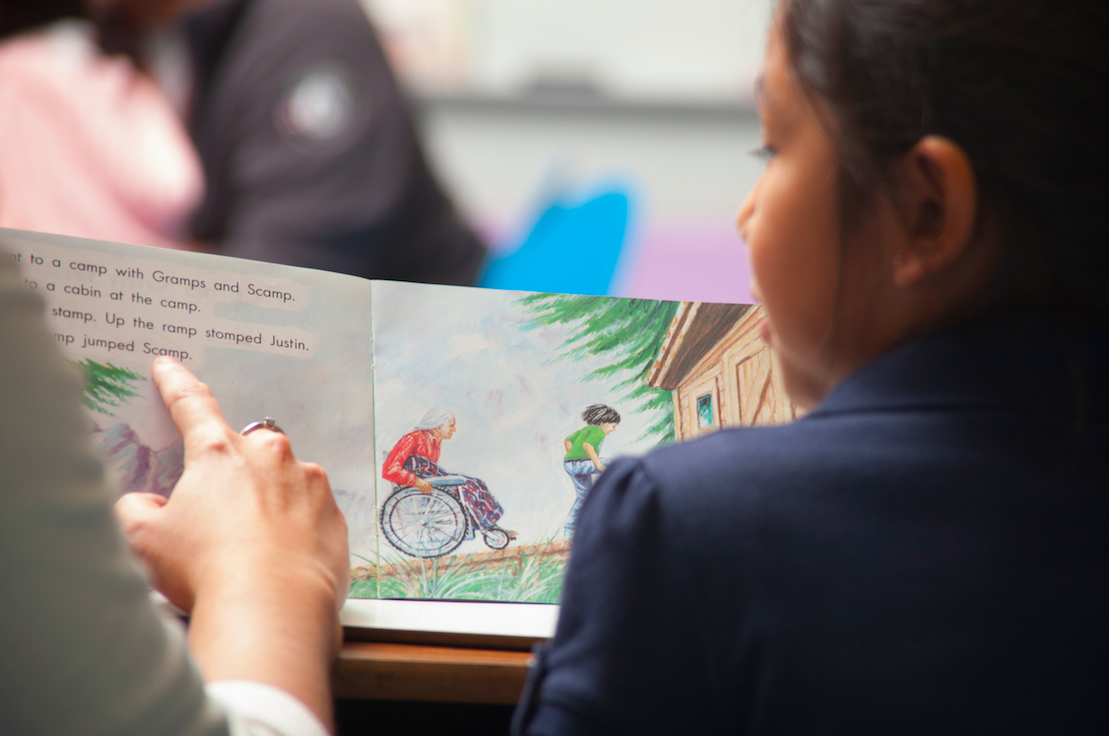 For Immediate Release
Contact:
Michael Todd
National Director of Marketing & Communications
(415) 225-9139 | michael.todd@readingpartners.org
PRESIDENT OF PEARSON NORTH AMERICA JOINS THE BOARD OF LEADING NATIONAL LITERACY NONPROFIT
Oakland, CA — March 15, 2018
Kevin Capitani to bring digital expertise and growth mindset to Reading Partners
Kevin Capitani, President of Pearson North America, has joined the national board of Reading Partners, a proven nonprofit literacy organization in 14 regions across the country. After a distinguished two-decade career with the enterprise software company, SAP, serving in numerous roles including General Manager and Chief Operating Officer, Capitani became President of Pearson North America in 2016. Capitani has a long track record of business success, having worked with Fortune 500 companies across a wide range of industries and geographies. Capitani's expertise in digital transformation as well as his operational strength in developing collaborative, customer-focused, high-performing teams will bolster an already strong Reading Partners national board that includes leaders in finance, consulting, education, broadcast journalism, law and many other disciplines.
"Kevin is a dynamic addition to the Reading Partners national board," said Dan Carroll, national board chair of Reading Partners. "His deep-rooted background in operations, strategy and technology will help Reading Partners develop future-focused solutions to provide meaningful early literacy intervention for as many struggling readers as possible. We are delighted to have Kevin join our national board and the broader Reading Partners community."
Capitani has gained awareness of the work and mission of Reading Partners through a three-year investment Pearson has made in the nonprofit as a national strategic partner. Additionally, Reading Partners is a collaborator in a worldwide Pearson initiative known as Project Literacy. Launched by Pearson in 2015, Project Literacy is a diverse, coalition-based, global campaign that aims to raise public awareness of the importance of closing the literacy gap in the US and across the globe. Reading Partners has been a key Project Literacy partner for several years.
"I am passionate about Pearson's mission of improving lives through learning, and I have seen firsthand the impact education can have on an individual and a community," said Kevin Capitani. "Volunteering is one of the ways that we deepen our commitment to the communities where we work and live. I am proud to be joining the national board of Reading Partners and look forward to working together to prepare our students for lifelong learning."
To speak with Kevin Capitani about this new board role with Reading Partners, please contact Stacy Skelly at stacy.skelly@pearson.com.
Reading Partners is changing the educational trajectory for thousands of kids
Reading Partners is a national nonprofit organization that collaborates with local public schools and mobilizes community volunteers to provide students in under-resourced schools with the proven, individualized reading support they need to read at grade level by fourth grade. Students reading behind grade level are identified for the program in collaboration with teachers and principals so they can receive valuable personalized literacy instruction. To deliver its program in schools, Reading Partners transforms a dedicated space into a reading center, complete with a library and teaching tools managed by a full-time AmeriCorps member or staff member.
Reading Partners program highlights:
In the 2017-18 school year, Reading Partners will match 11,000 students at 214 reading centers nationwide with over 13,000 community tutors who will deliver over 375,000 tutoring sessions.

Among Reading Partners' youngest students last year, 90% mastered key foundational reading skills needed to read at grade level.

Based on survey responses, 90% of principals report improved school-wide reading progress, 98% of teachers report Reading Partners is valuable to their school and 95% of volunteers were satisfied with their Reading Partners experience.
By tutoring a student one-on-one for as little as an hour a week, volunteers make an impact that can quite literally alter the course of a child's educational experience and life. To become a volunteer with Reading Partners, please visit readingpartners.org/volunteer today.
A Reading Partners volunteer tutor works one-on-one with a student (Photo Credit: Reading Partners)
###
About Reading Partners
Reading Partners empowers students to succeed in reading and in life by engaging community volunteers to provide one-on-one tutoring. Since its founding, the national nonprofit organization has provided proven, individualized literacy tutoring to nearly 45,000 elementary school students in under-resourced schools across ten states and the District of Columbia. Visit readingpartners.org to learn more about our program impact, or connect with us on Facebook, LinkedIn, Twitter, and Instagram.
About Pearson
Pearson is the world's learning company, with expertise in educational courseware and assessment, and a range of teaching and learning services powered by technology. Our mission is to help people make progress through access to better learning. We believe that learning opens up opportunities, creating fulfilling careers and better lives. For more, visit www.pearson.com.