July 25, 2017
The problem with illiteracy and how it affects all of us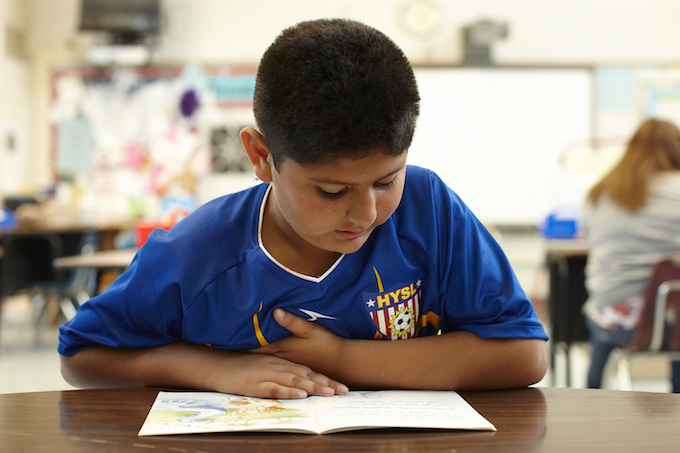 The first few years of a child's life are some of the most important. Beyond the crying, cooing, napping, and stumbling that marks toddlerhood, there's a whole lot of cognitive development occurring. In fact, about 80 percent of a child's brain is developed by age three, with a key period of development occurring in their language and literacy skills.
Unfortunately, the quality of early childhood education a child receives is often determined by his or her economic status. Studies have shown that by age 5, half of children living in poverty are not academically or socially ready for school. By fourth grade, the divide increases with 80 percent of low-income children reading below grade level. These children often fall behind during critical early years, which not only negatively affects their performance in the classroom, but can also impact their social skills, health, and economic status later in life. And this problem extends to our broader society and economy, too.
Literacy and health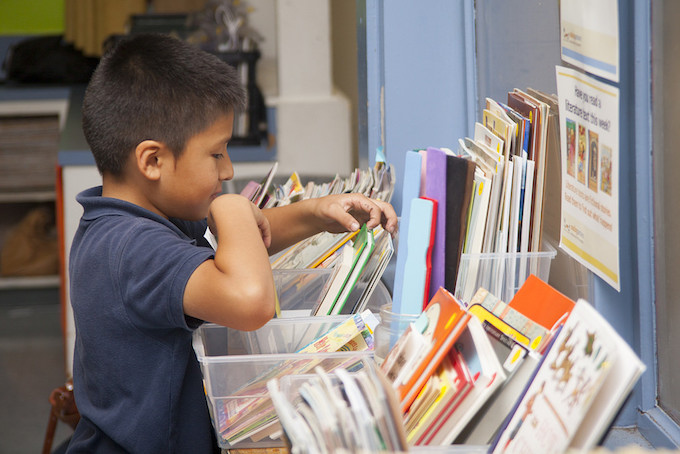 According to research, low literacy levels are often correlated with poor health outcomes, including higher rates of hospitalization and more frequent outpatient visits, than when compared to adults with higher levels of literacy. Additionally, low-literacy adults are less likely to have preventative healthcare screenings or properly adhere to prescribed medication intake. This lack of understanding around health information and an impaired ability to make sound health decisions has implications on our larger society—over $230 billion per year is spent in health care costs linked to low-literacy adults. An outcome that could be easily avoided.
Reading ability and an individual's health status are so closely correlated, that in recent years, the medical community has begun to treat reading as a public health issue. Medical providers are encouraged to play an active role in helping to combat the literacy crisis. In 2014, the American Academy of Pediatrics released a toolkit that provides resources for health care providers and doctors to speak to parents about the importance of early literacy. It encourages parents to read, talk, and sing with their children and outlines how pediatricians can implement a literacy promotion program with their patients. Resources such as this toolkit instill the importance and the joy that comes with reading for children and their parents.
Literacy and the workforce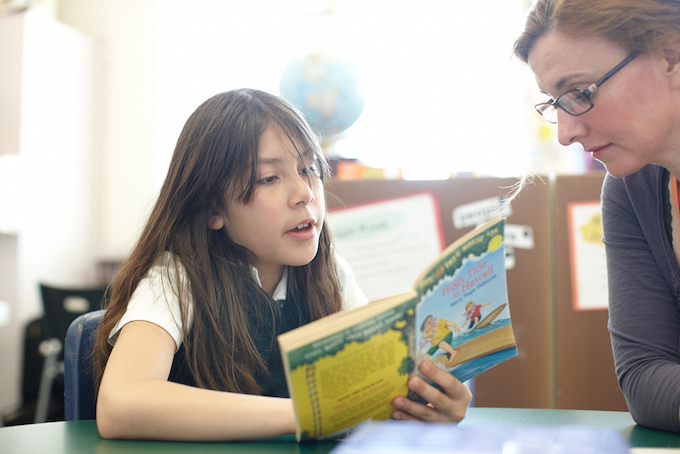 Not only do low-literate adults experience greater health difficulties, they often struggle in the workforce. According to economist William C. Wood, the financial-earning gap between adults with the lowest levels of literacy and those with the highest is staggering. Almost half of this population is living in poverty and therefore struggle to provide a living for their family. Low-literate adults are over ten times more likely to receive public financial aid and on average only earn $300 per week, even while working full-time. Additionally, 64 percent of these individuals have never used a computer while a mere 27 percent hold a high school diploma or GED.
Employers are less likely to hire individuals who haven't finished high school, thus leading to longer periods of unemployment. High rates of unemployment and the resulting loss of tax revenue end up costing the United States upwards of $225 billion per year.
Woods suggests that policies designed to increase an individual's skills and abilities and make applicants more competitive in the workforce tend to yield the best outcomes. By providing low-literate adults with the training to acquire job skills, we allow them to catch up with their more educated peers and take steps to advance our society as a whole.
What can we do?
Low literacy is a national crisis that affects all of us and our broader economy. The earlier we intervene, the larger impact we can make. By taking the time to understand the facts of this issue and working together to combat the literacy crisis head on, we can help to ensure children are getting the resources and attention they need to be strong readers and successful members of society.
Together we can make a difference and transform the lives of our children and communities by getting involved in advocating for education and volunteering in schools.
Learn more about becoming a reading partner.