October 29, 2018
Qualcomm vice president talks corporate responsibility, volunteering, and community engagement through nonprofits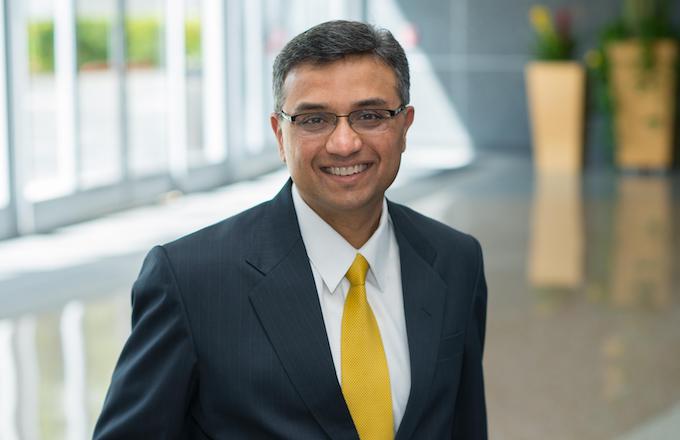 Qualcomm is a company known for their global impact in technology, but it's their dedication to giving back to the local community that stands out in San Jose, California. Qualcomm has made volunteerism an integral part of their business operations. During the 2017-18 school year, the company dedicated over 30 employee volunteers to become ongoing volunteer tutors for students in the Reading Partners program. Now, they are taking steps to further their engagement with Reading Partners in the Silicon Valley.
At the start of the new school year, Qualcomm took the leap to sponsor a full reading center at Bancroft elementary. Providing the essential funding and volunteer power to support Reading Partners' operations at the school.
Rahul Patel serves as senior vice president and general manager of the connectivity and networking business unit for Qualcomm. Rahul has been a key partner in stewarding Qualcomm's partnership with Reading Partners and recently joined the Reading Partners Silicon Valley regional advisory board.
We reached out to Rahul to learn more about Qualcomm's strong commitment to corporate social responsibility and why they are so dedicated to community partnership in the Silicon Valley.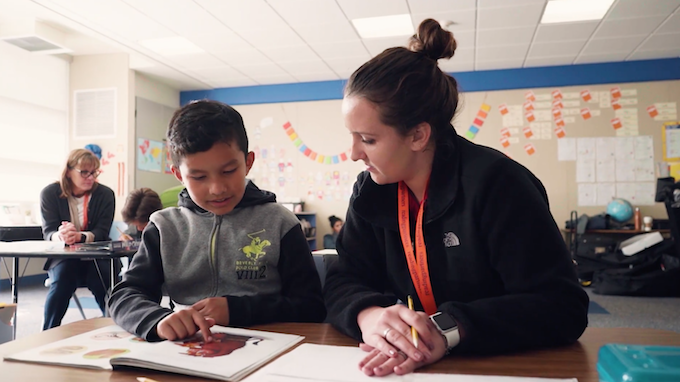 ---
Q: Why did you decide to make volunteering a priority at Qualcomm?
A: Charitable giving and volunteering has always been part of Qualcomm's culture and we're fortunate to have robust programs that provide our employees with opportunities to give back to their communities. In my own experience, having our employees participate in these programs has a compounding benefit for the employees themselves, the organization as a whole, and of course our local communities.
Q: In an a region so focused on technology and STEM, why does Qualcomm choose to support childhood literacy?  
A: While much of our charitable giving focuses on STEM education opportunities, furthering inclusion and diversity, and collaborating with universities, we also believe in supporting the communities where we live and work. Our employees are typically the best positioned to advocate for and connect with the organizations making a difference in their local community, so our various employee giving committees across the globe oversee charitable giving for their locations. As such, Qualcomm supports many causes, from natural disaster recovery and cancer charities to food drives, education programs, and more.  
In the Bay Area, we chose to support Reading Partners because literacy is fundamental to a child's education and long-term success. Helping improve a child's ability to read can make a huge difference in his or her future and ultimately benefits the broader community.   
Q: What do you hope your employees will gain by volunteering with Reading Partners?
A: Like most people, we work in a very fast paced and demanding environment, and between work and family, we're pressed for time. By participating in Reading Partners, I hope they see the impact they can have on a child's life and feel good about contributing to the community. Our employees who have participated in the program have found it personally gratifying.
Q: Is there anything else you would like to add about your experience partnering with Reading Partners?
A: Being involved in Reading Partners program has been very rewarding. It has brought me personal joy and humility, and overall the experience is one of purity. The ability to give back to the community is invaluable, and the joy of helping out a child in the community is phenomenal. This engagement has also helped me take a break from the daily hustle and bustle of life, and reflect on the importance of community and giving back. For me, it's another form of prayer and meditation.
Bonus Q:  What was your favorite childhood book?
Growing up I read everything I could related to the sport of cricket – newspapers, magazine articles, autobiographies.
---
Reading Partners relies of the support of local companies, foundations and individuals to enable us to serve struggling readers in our local community. Reading Partners is proud to have Qualcomm as a new reading center sponsor this school year and value the investment they make in our program, students, and local community. Partners like Qualcomm keep our multifaceted program thriving and allow us to impact more struggling readers in Silicon Valley, from Redwood City to San Jose.