January 16, 2018
Research shows reading improves kids' emotional intelligence and increases empathy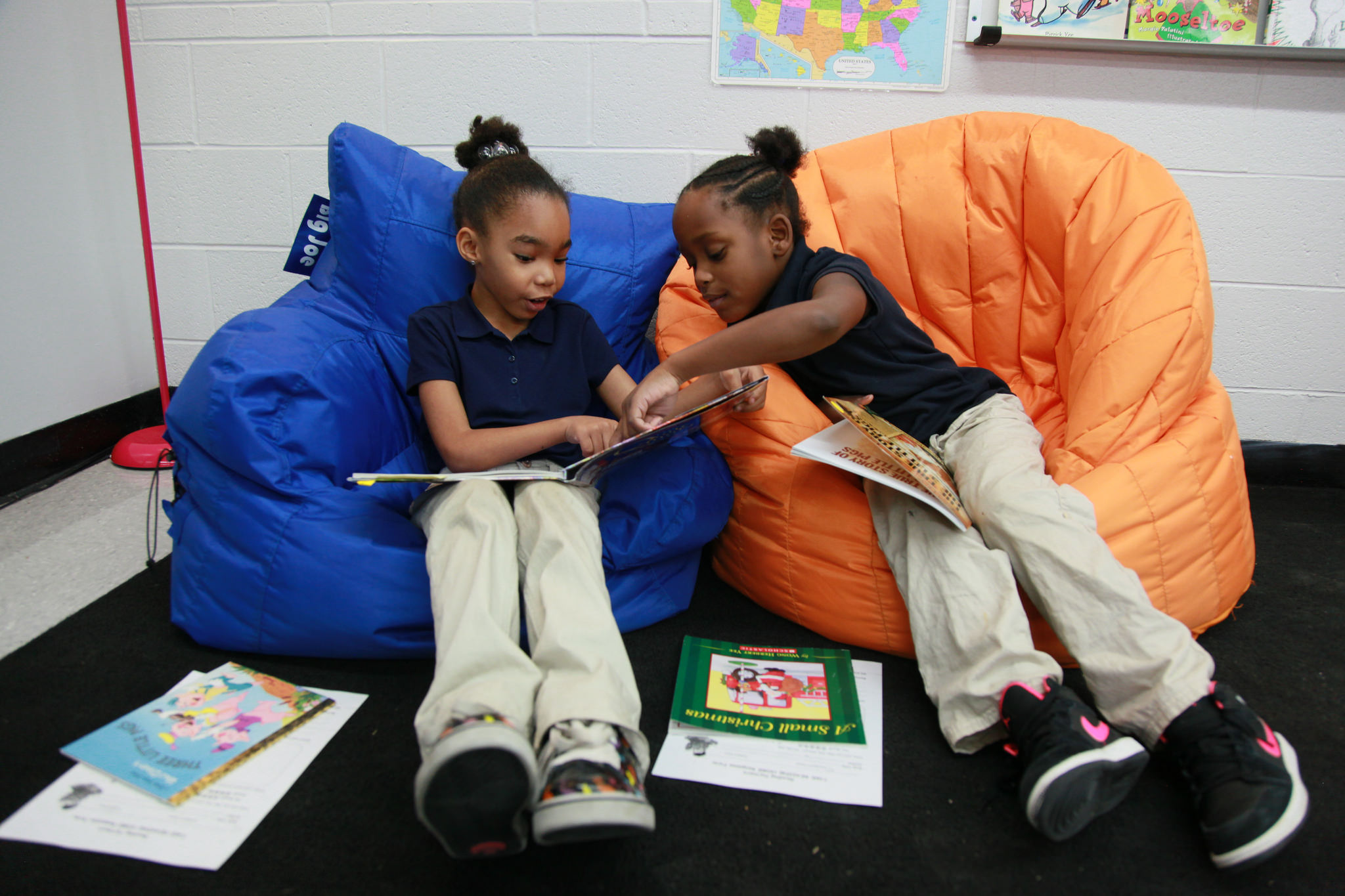 Growing up in a small town in Iowa, books were my window to a larger world. I would curl up in our overstuffed floral chair and be transported to a new world–from the 1930s Dust Bowl in Out of the Dust by Karen Hesse to the castle in Ella Enchanted by Gail Carson Levine. Books taught me about people who had different life experiences and grew up in different places than the Midwest.
The author, David Foster Wallace, accurately summarizes the importance of reading fiction and how fiction can help us better understand others, saying, "Fiction is about what it means to be human."
This notion that reading can better help us connect to the broader human experience is more than a simple observation, it has been supported by extensive research. Studies show that reading can help kids build developmental skills of emotional intelligence and empathy, enabling our young readers to better connect with other perspectives and human experiences.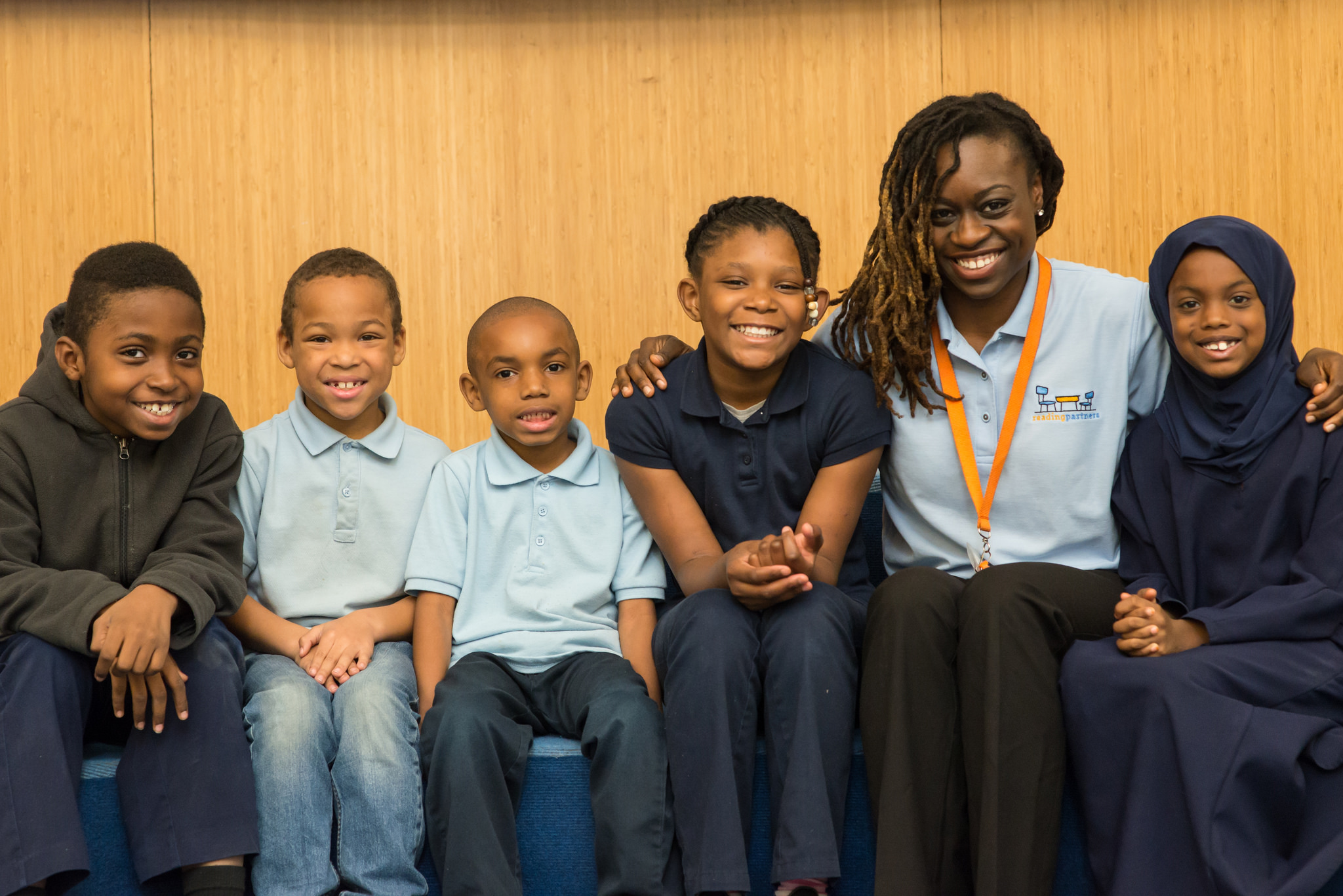 Fiction can increase emotional intelligence
The ability to learn about diversity through reading has been studied extensively, as researchers try to tap into what lifelong readers know as the magic of reading.
According to an article in the Scientific American, researchers at the New School in New York City "found evidence that literary fiction improves a reader's capacity to understand what others are thinking and feeling." The article further argues that literary fiction can "support and teach us values about social behavior, such as the importance of understanding those who are different from ourselves."
The results of this study suggest that readers have greater emotional intelligence and empathy, meaning they can better put themselves in someone else's shoes.
An important concept for parents, volunteers, mentors, and teachers to keep mind during classroom time and one-on-one sessions with kids. By supporting kids' literacy development and a love of reading, you will in turn foster their emotional growth as you read and discuss fiction with them.
Stories and human connection
The notion that reading is a valuable skill for building social awareness and empathy is echoed by many authors who know and love this magical, important part of reading.
In an interview with Lit Hub, author Sunil Yapa says, "Empathy is a radical act, particularly when you use it to connect with people who are very different from you. Loving others is wonderful, but caring for others is profound…Empathy is a profound act of imagination and human connection. In fiction, we imagine ourselves into other people's experiences. Of course, another word for that is 'reading.'"
In this quotation, Yapa captures the essence of the connection between empathy and reading. He highlights how stories can be used as points of access for understanding other people's lives.
Whether fiction or nonfiction, reading offers a unique experience to become engrossed in the stories and life experiences of the characters in the book. Providing readers with the opportunity to connect with other worldviews.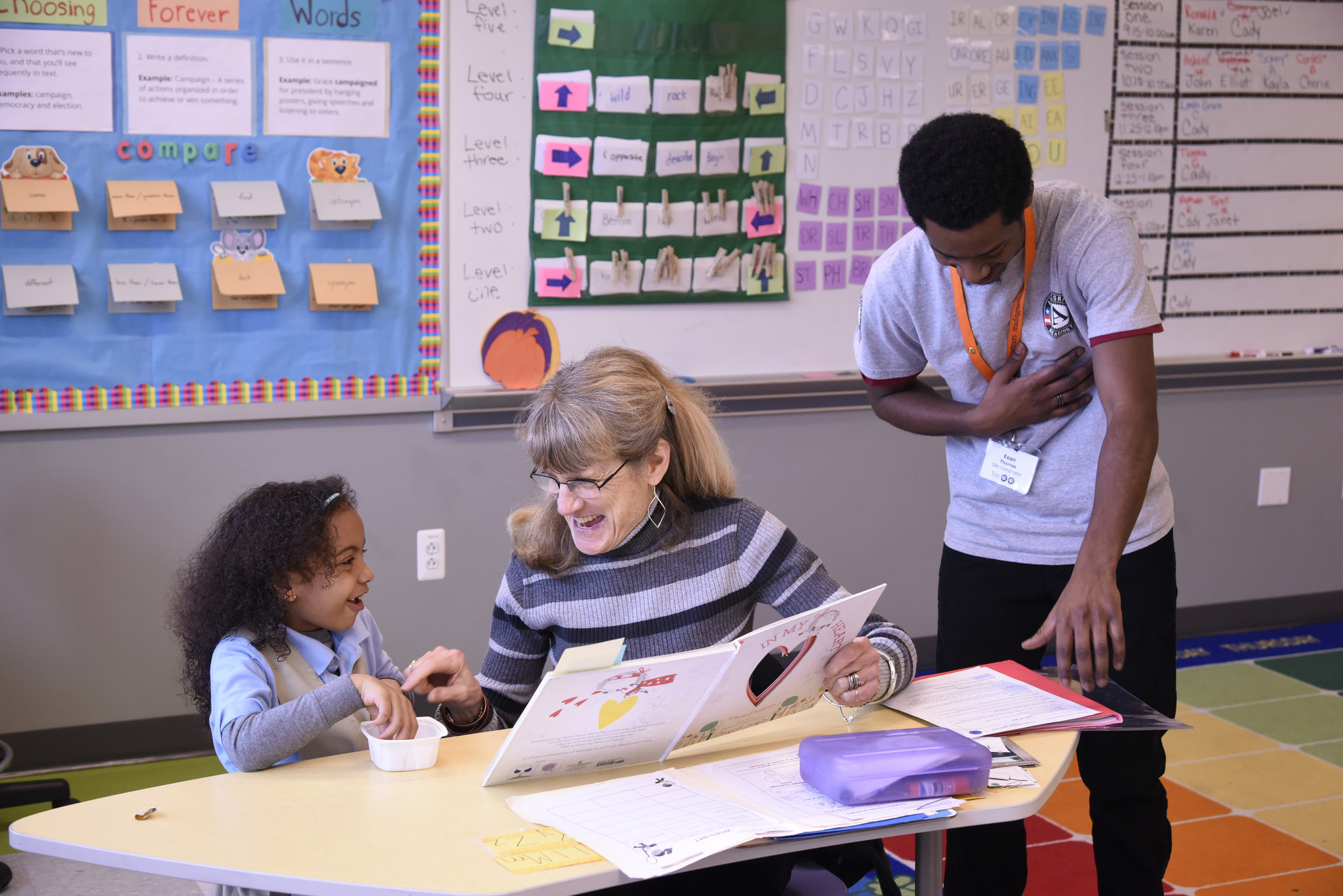 Applying this research in practice
At Reading Partners, we have the chance to read and discuss amazing children's fiction with the students we work with. Giving children an array of diverse choices of fiction will not only help them become better readers, but will encourage them to be more empathetic people.
Books can be a window into different worlds for our students, just like they were for me growing up. Last Stop on Market Street by Matt de la Pena and Home by Carson Ells are two of my recent favorite children's books that inspire empathy.
Here are some tips to incorporate this research in your next tutoring session:
Pick a literature book for read aloud time that discusses different types of life events and/or cultures.

Ask comprehension questions related to characters' responses to the events in the book.

Encourage your student to think about how they might have responded to the events a character is experiencing in the book.
The opportunity to strengthen each student's empathy through reading is an exciting prospect. Stories matter, and understanding others matters. I'm grateful for all the time I spent reading growing up and believe reading has made me a more empathetic person.