November 27, 2019
Reading Partners #GivingTuesday gift guide with meaning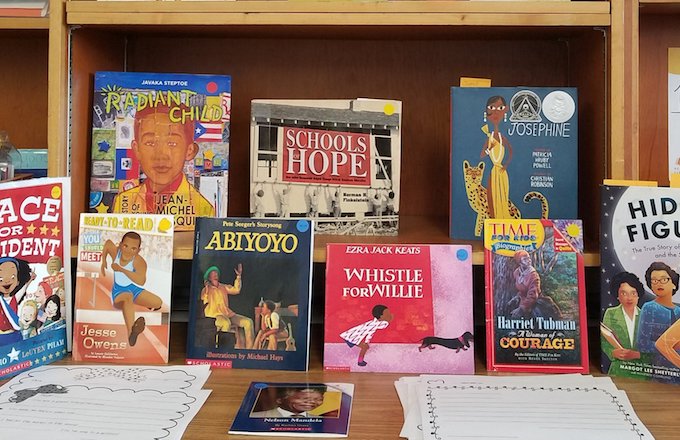 As the year draws to a close, it's easy for everyone to get caught up in the hustle and bustle of the season. While you're thinking about Thanksgiving, Black Friday, Cyber Monday, don't forget about Giving Tuesday. This year, Giving Tuesday falls on December 3. In between Thanksgiving and the holiday season, Giving Tuesday is the perfect time to express gratitude and give back to your community. 
Last year, Reading Partners served over 11,000 children nationally and we do so through the help of our committed community supporters. Donations aside, there are numerous ways you can support Reading Partners and our mission to create lifelong readers. Here are a few ways to support Reading Partners this holiday season.
Give the gift of literacy
One of the easiest options to give back is to make a monetary contribution. A $50 donation supports onboarding and training for a group of new volunteer tutors, $100 provides books for 20 students to take home and keep, $325 stocks a reading center with supplies, stickers, student boxes, pencils, and $500 stocks a full read aloud library for a reading center.
Give in honor of a loved one 
Another donation option is to give a gift in honor of a loved one. Do you have a family member or friend who is passionate about literacy? A donation in honor of someone can be meaningful and heartfelt gifts in lieu of physical gifts. There is also the option to dedicate a gift in memory of a loved one. Donate here and check the "dedicate in honor or memory of someone" box.
Give back without spending a penny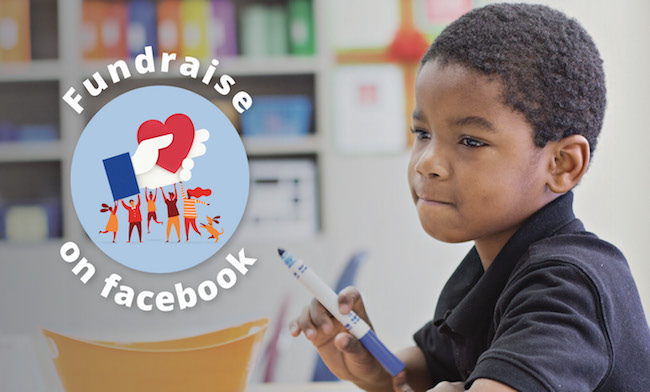 If your not able to donate, but you know people who can? This is the perfect opportunity to do some peer-to-peer fundraising! There are two ways you can do this: 
1. You can promote your own fundraiser on Facebook and ask your friends and family to contribute.
 OR
2. If you're not on Facebook, you can start your own fundraising page here. 
Both are equally great ways to share the cause you're passionate about and give your loved ones the opportunity to support it. AND Facebook is matching up to $7 million in eligible donations made through Facebook on Giving Tuesday. Start fundraising today!
Give a gift to yourself and others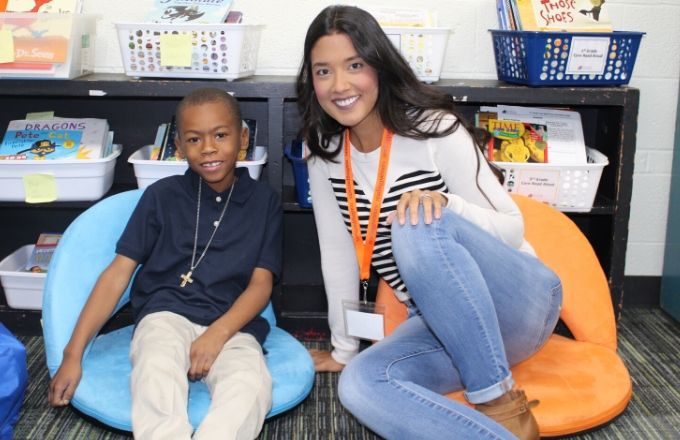 Our final gift suggestion for Giving Tuesday is the gift of volunteering! Tutoring is an easy (and fun!) way to give back to your community. Just one hour a week can make a difference in a child's life and the gift of literacy is priceless. While tutoring will be winding down around the holiday season, we have many children waiting for the gift of a tutor in the new year. Volunteer here or if you are unable to make the one hour a week commitment, consider referring a friend.
No matter what gift you choose to give this holiday season, Reading Partners is grateful for your support. The work we do would not be possible without the help of our dedicated tutors, partners, and donors. Happy holidays and season's readings!