August 23, 2013
Reading Partners Volunteer Tutors Honored at San Francisco Giants Baseball Game
Reading Partners was thrilled to spotlight ten of its amazing volunteers during Tuesday night's San Francisco Giants baseball game. These ten exceptional volunteers from the Bay Area were recognized by Reading Partners' staff and thousands of fans, in partnership with the Giants Foundation.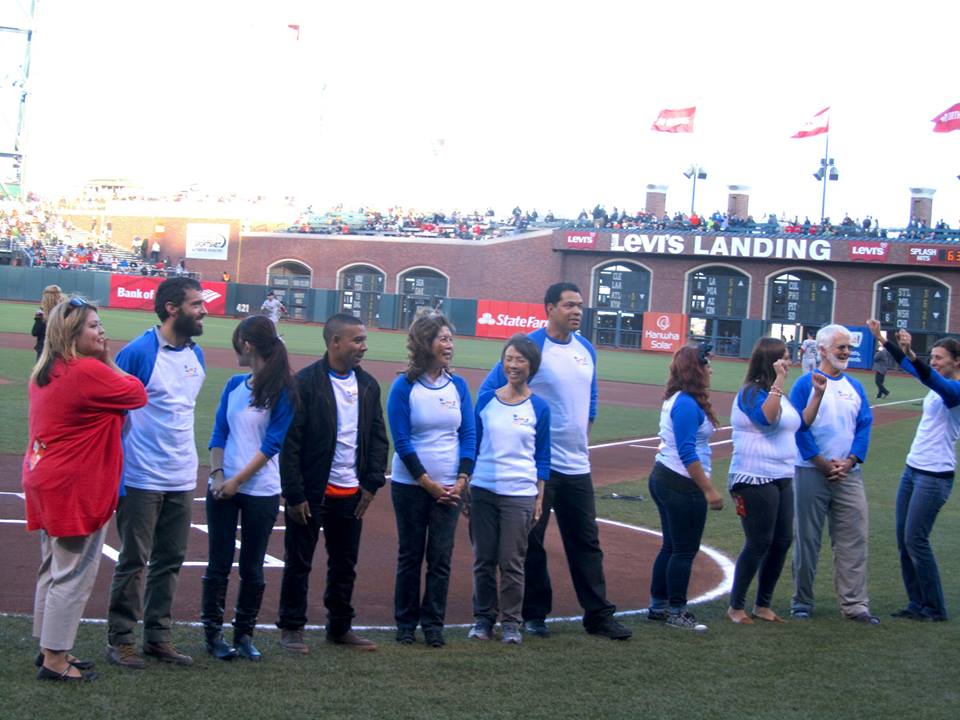 With the stands full at AT&T Park, our ten volunteer tutors lined up side by side behind home plate before the first pitch. Reading Partners' staff cheered from the stands as each volunteer's name was announced—their smiling faces posted on the jumbotron for thousands to see.
The announcers voice echoed throughout the stadium as she introduced Reading Partners and highlighted our tutors:
Charlie Mintz: Charlie volunteers at Berkeley Maynard Academy in Oakland, and has worked with the same student for three years in a row.
Nhu Nyugen: Nhu returned to be a Reading Partner at her former school, Hillside Elementary in San Leandro. She is an inspiration to future generations in her community.
Josh Nguyen: Josh volunteers at John Gill Elementary in Redwood City, and always goes out of his way to practice and implement tutoring best practices to better support the students he works with.
Jackie Claybaugh: Jackie, a volunteer at Selby Lane Elementary in Redwood City, has been tutoring multiple students twice a week since 2004.
Mary Jew: Mary volunteers at Sherman Elementary School in San Francisco, and has never missed a session with her students in four years.
D.M. Mayes: D.M. volunteers at Bret Harte Elementary in San Francisco, and has inspired many students throughout his three years of tutoring.
Lorraine Duran: Lorraine has volunteered at Longwood Elementary in Hayward for two years, and has become like a second teacher to the many students she works with.
Mirian Murillo: Mirian, a volunteer at Horace Mann Elementary in San Jose, is always ready to help students and staff. She has volunteered with Reading Partners for the last three years, while also attending school.
Dennis Johnson: Dennis, a volunteer at Thomas Edison Elementary in Sacramento, always goes above and beyond to keep his students engaged and inspired.
Jill Withrow: Jill, a volunteer at Peter Burnett Elementary in Sacramento, has also  encouraged dozens of others to volunteer through her business, Old Soul Coffee.
After our tutors were recognized on the field, Reading Partners' staff and tutors enjoyed the rest of their evening at the ballgame. During the 5th inning, Reading Partners' new PSA was broadcast throughout the stadium. Watch an extended version of the 30-second clip that debuted during Tuesday's Giants Game:
Reading Partners was thrilled to have this opportunity, in partnership with the San Francisco Giants, to give a special thank you to our tutors for their dedication and commitment to our students and to our mission—to help children become lifelong readers and gain the skills they need to reach their full potential. Our volunteers are at the heart of our organization, volunteering their time to make a significant impact on the lives of students around the Bay Area and across the country.
A heartfelt thanks to The Giants Foundation for making this night possible.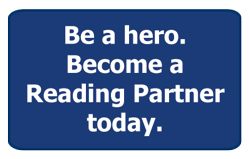 If you are interested in joining in on the fun while making a difference in the lives of children in your community, then sign up here to become a volunteer tutor!