July 15, 2016
Savor the flavor — Our favorite book and ice cream combos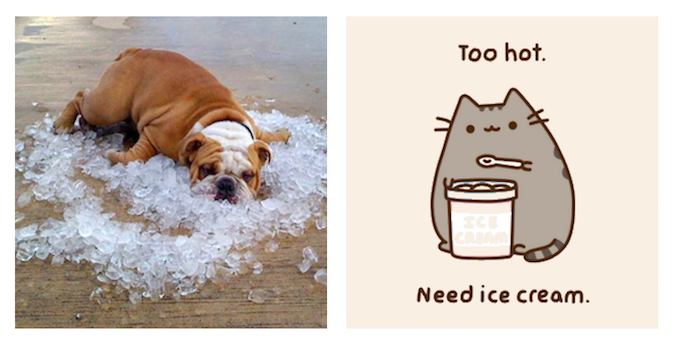 All across the country, millions of Americans are remembering just how hot July can be. And as some look for innovative ways to stay cool, we know just the right way to cool off and relax.  
For National Ice Cream Day, July 17, we're sharing some of our team members' favorite ice cream treats, along with their favorite books. Hopefully you'll be inspired to make a fun and refreshing book + ice cream combo of your own!
Strawberry and Shortcake ice cream cones never fail to disappoint when reading The Amazing Adventures of Kavalier and Clay.
Recommended by Christina Danielson, program manager, Sacramento
What else can I say other than I am a creature of habit when choosing a good book to read paired with an ice cream cone. I have read The Amazing Adventures of Kavalier and Clay by Michael Chabon close to a half dozen times as the character development is just as sublime as my trusty old friend…a Strawberry Shortcake ice cream cone.
Sorbabes vegan Caramel & Sea Salt Sorbet takes you away to the beaches of Monterey, CA in Cannery Row.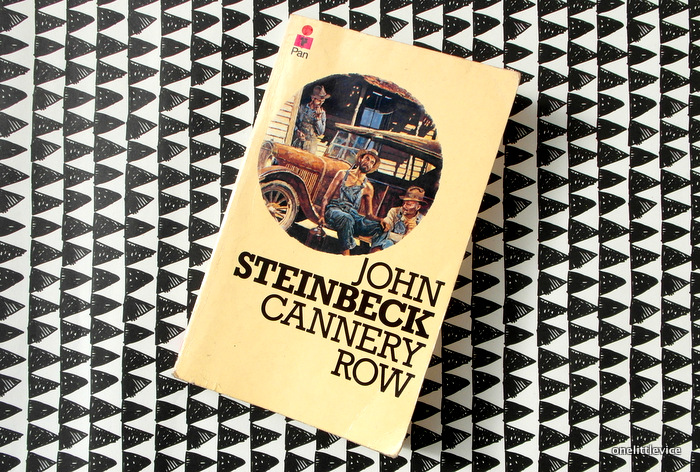 Recommended by Brenna Peterson, community engagement coordinator, Tulsa
Great vegan treats (and especially ice cream!) are a lot like unicorns: some people don't believe they exist at all… "There's no way you could have something so magical, so beautiful, so essentially wonderful!" they exclaim. But there are those of us who know the truth – and live blissfully in a sweet and tasty world where anything is possible! I like to consider myself one of those people, and I am truly grateful for that.
Sorbabes makes the world's greatest gourmet sorbet – and it just so happens to be vegan, too! My favorite flavor combines the richness of caramel with sea salt, and the crunch of pistachios. I appreciate contrasts so much, especially in my food, so this combination really works for me. The sea salt is essential to the overall flavor and takes me away to the setting of John Steinbeck's Cannery Row. Just as in life, we must learn to digest the sweet and the salty. That's why it's so fitting that such a mar-velous (get it? "Mar" = "sea") novel drifts into its perfect sequel, Sweet Thursday so beautifully.
Whether you believe me or not, know that such mystical treats are waiting for those who seek them!"
"Philadelphia-style" ice cream in Denver? Thankfully it's real, and it goes great with this New England-based #kidlit book, Johnny Tremain.
Recommended by Rebecca Sutherland, national program and research, Denver
"Choosing a singularly favorite book or ice-cream is simply impossible.  But one of my enduring childhood favorites is Johnny Tremain, the story of an orphaned silversmith's apprentice who gets caught up in patriot fervor in colonial Boston.  I used to live in Boston, where there is some fantastic ice-cream, but I'm in Denver now and my favorite place for a cold treat here is Ice Cream Riot, which specializes in "Philadelphia-style" ice-cream – just milk, cream & sugar.  Yummy!"
From classics, to complex, this creative grouping of book & ice cream combinations are perfect for the hot summer months.
Recommended by Jessica Vibberts, interim CEO and chief people officer
For our Interim CEO, Jessica Vibberts, picking out just one favorite book and ice cream is tough! So rather than picking just one, she's provided a few different combinations to inspire readers at home! Here are some of her all-time favorites.
1)   My Life by Isadora Duncan paired with Strawberry Balsamic Ice Cream. Isadora was a woman well ahead of her time: a feminist, a vegetarian, pioneer of modern dance. She was unpredictable and tangy, just like this ice cream.
2)   Jane Eyre by Charlotte Bronte paired with Madagascar Vanilla Bean Ice Cream. This age-old tale of romance seems straightforward enough but with deep flecks of emotion that make you pause to say "mmmm…"
3)   Glass Castle by Jeannette Walls paired with Mint Chocolate Chip. While her childhood could have left her bitter and caustic, her acceptance and self-evolution are cool and refreshing and incredibly delicious.
4)   Spirit Catches You and You Fall Down by Anne Fadiman paired with Turkish Coffee Ice Cream. Each chapter toggles back and forth between perspectives each told so well that you find yourself fighting with yourself about who is right. You need coffee ice cream for this, because you won't want to put it down until you're done!"
Coffee-flavored ice cream + The Aguero Sisters = a free ticket to Miami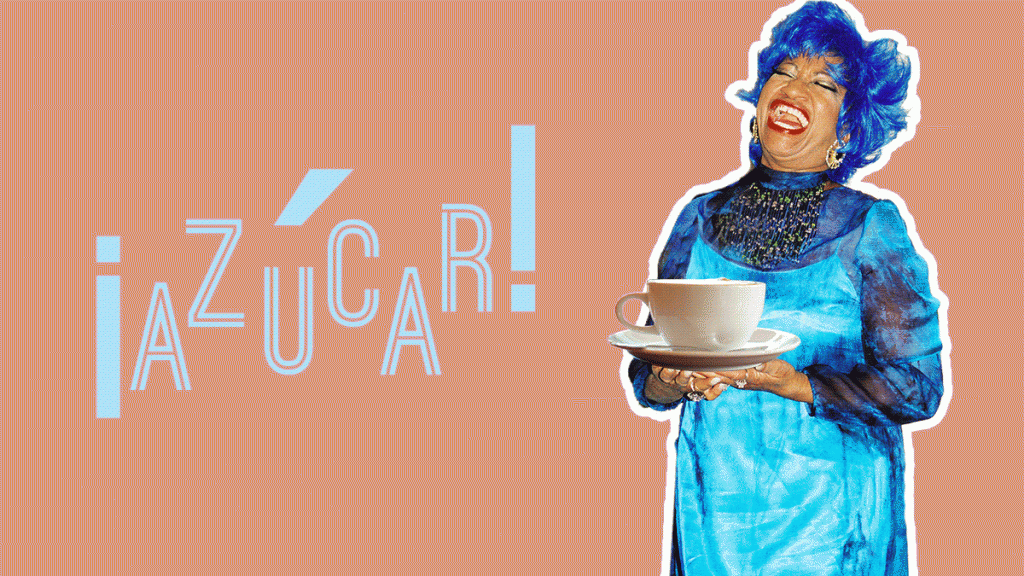 Recommended by Allison Hoyle, program manager, New York City
"When I find myself homesick for Miami and Cuban coffee, I pick up the next best thing, Haagen Dazs coffee ice cream and Christina Garcia's The Aguero Sisters. Christina Garcia's writing transports me to Little Havana, and the ice cream is the perfect mixture of caffeine and azucar! **Cue my Celia Cruz playlist**"

The DC team's surroundings may be new, but their favorite ice cream and book combo remains unchanged.
The Reading Partners Washington, DC team just moved to their new office at Union Market. To cool down and relax after their big move, the team enjoyed their all-time favorite ice cream, Mint Chip, and Karen Gardner enjoyed her personal favorite, Sweet Corn. DC let us know that while they don't have a favorite book collectively, they all do appreciate the constant presence of the Benjamin Bear book series…it never seems to go out of style in their office, or region.
Just like the beautiful twists and turns of cookie dough and chocolate ice cream, Let the Great World Spin is action-packed with fun flavor. 
Recommended by Alexandra Woodhouse, community engagement coordinator, Charlotte
"My favorite ice cream is chocolate cookie dough because I love the way the cookie dough blends into the chocolate (I could also honestly just eat plain cookie dough…) My favorite book is Let the Great World Spin by Colum McCann. I love his language choices and the way he writes and, in this book in particular, I love how he intertwines lives and stories to paint a picture of New York in the 70s and the historic tightrope walk between the Twin Towers. It's hard to beat ice cream and a good book in the summer!"
Taharka Brothers Ice Cream in Baltimore is a great place to seek inspiration and find relaxation, all while supporting a great cause!
Recommended by Tiffany James, development coordinator, Amanda Fischer, development director, and Cassidy Francik, development associate, in Baltimore
When the days are long and hot in "B-More", Amanda, Cassidy, and Tiffany like to take a break and enjoy Taharka Brothers Ice Cream, a local Baltimore ice cream business that also serves as a workforce development organization. This awesome spot to grab a cone of deliciousness is also a great place to read. Tiffany enjoys reading one of her favorite books, Little Women by Louisa May Alcott; a classic, just like her ice cream cone. Amanda likes to read Work Simply by Carson Tate because it speaks to the powerful message the Taharka Brothers bring to their community. Cassidy is reading Yes Please by Amy Poehler because, ice cream? Yes please!
***
If you have a favorite ice cream and book combo, tag us on social media (@ReadingPartners) this July so we can share out with the rest of the Reading Partners community!