August 2, 2013
Pack All the Things! Supplying the 2013-14 Reading Centers for a Successful Year
Supplying the Reading Partners Army
Just as an army needs supplies, Reading Partners' corps of volunteer tutors, AmeriCorps members, and staff require a range of resources as we advance our mission to ensure all students have the reading skills they need to succeed.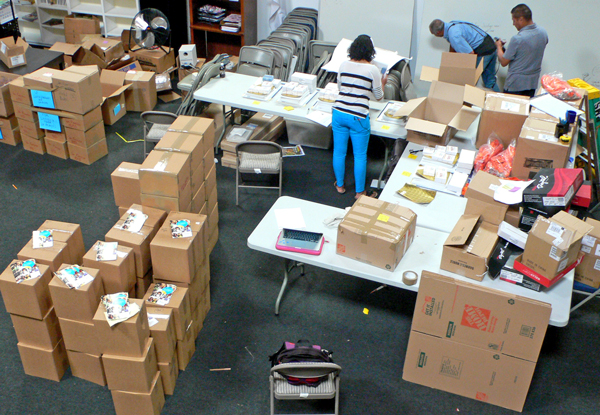 This school year, Reading Partners is expanding to serve more than 130 Title I elementary schools across the country. We're recruiting and training community volunteers to work one-on-one with more than 7,000 students who struggle to read at their grade-level.
Working in schools in low-income communities, Reading Partners transforms a dedicated space into a Reading Center, complete with a library and teaching tools managed by a full-time staff member. Volunteer tutors from the community use our highly-effective, research-validated curriculum—a series of structured lesson plans that progress from phonics instructions for younger students to higher order comprehension strategies for older students.
Shipping the Reading Supplies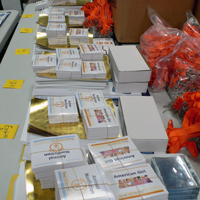 Getting each new Reading Center ready for students and their Reading Partners is hard work. Over the past six weeks, dozens of Reading Partners' team members have been working tirelessly to prepare and send lesson plans, books, and other classroom materials to each of our sites. In all, we're sending out:
11,000 skill-appropriate children's books
21,000 individually-prepared lesson plan packets
5,000 of Reading Partners' hard-to-miss orange lanyards
In total, we're shipping nearly 8,000 lbs. of materials to our 11 regions for the 2013-14 school year!