November 27, 2019
Thankful for volunteers and their contributions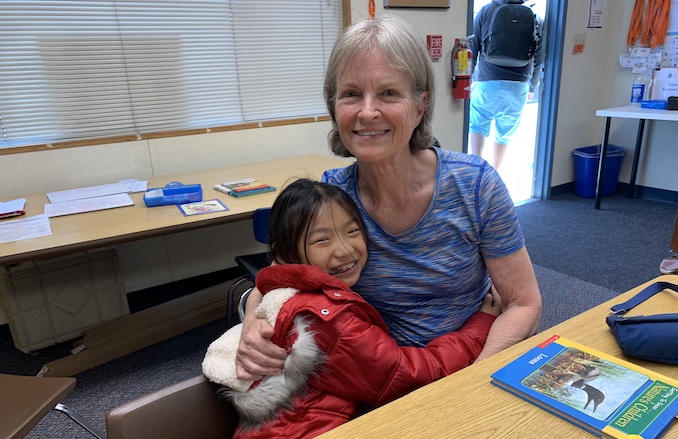 It's no secret that volunteers are an invaluable part of our team at Reading Partners. They take time out of their schedules to sit down with a student for one or more hours per week, and make a commitment to stick with that student until the end of the school year. The impact they have is direct and measurable. 
Here are a few big reasons why we appreciate our volunteers, though there are so many more.
They're incredibly selfless
Aside from dedicating hours of their free time to help children reach their literacy goals, volunteer reading partners routinely display their generosity and dedication in other ways. When a tutor comes to a reading center, they may not have much experience working with a young student. They take on the huge task of learning a new skill for the sake of making a difference in their community and for a child. 
Many volunteers also donate much-needed supplies to reading centers all over the country, which includes books for students to take with them and keep forever. Even though tutors have no obligation to provide donations, they do it anyway, and that means the world to us and our students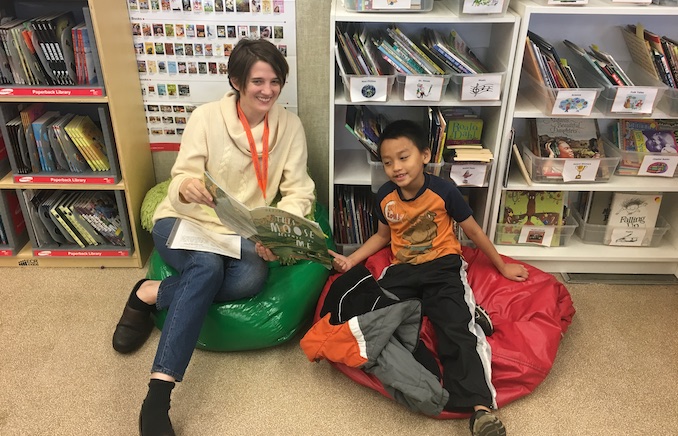 They go above and beyond
Volunteers strive to create a rich learning experience for their students, as well as share the love of reading with their friends and family. Connie, a tutor in Seattle, brought a real trilobite to show her student after they read a book about them during a session. Gail in Los Angeles created a classroom bookworm for the reading center where she volunteers. For every book a student finishes, they can add a link to the worm and watch it grow! Sandra in Sacramento helped the region recruit more volunteers by talking up the program and inviting staff to table at a large community event. There are so many stories like this in every Reading Partners region, and we love hearing about the many ways tutors bring their creativity and generosity to reading centers. 

They change lives 
We don't have to guess whether or not our tutors are making an impact. We know for certain that they are! Last year, 85 percent of all Reading Partners students met or exceeded their primary literacy growth goal by the end of the year. And together, volunteers provided 365,117 tutoring sessions in a single school year. 
Students aren't just making academic gains during their time in our program, they're also building social-emotional skills through their relationships with tutors. Child Trends, an independent study, found that 83 percent of Reading Partners' students improved their social-emotional learning skills by the end of the school year. These are skills that students will take with them and use throughout their lives.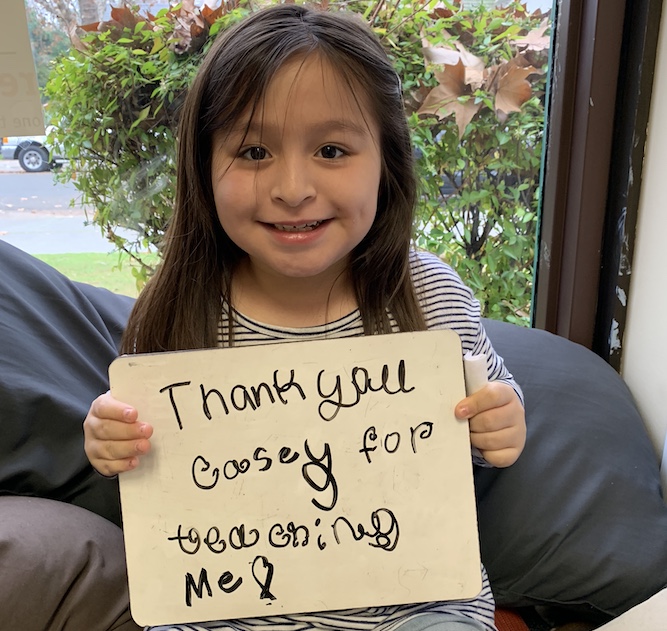 No amount of thanks will ever be enough to express our gratitude for the volunteers who make such an incredible difference in the lives of so many children. Thank you so much for believing in the power of reading!