November 15, 2018
Three ways to double your impact on #GivingTuesday
#GivingTuesday, taking place on the first Tuesday after Thanksgiving, has become a landmark day of giving benefiting nonprofits and causes around the world., The idea for #GivingTuesday was conceived as the antithesis of it's consumer counterparts: Black Friday and Cyber Monday. It's a day spent giving back, donating, and shining a spotlight on generosity.
What makes #GivingTuesday so extraordinary is the level of impact this single day has on individuals and communities around the world. Nonprofits are doing amazing work everyday of the year to make the world a better, more just, and more caring place. But our work is only possible when generous people unite to support our worthy causes.
At Reading Partners, our cause is early literacy education. We believe reading is a skill that every child deserves an opportunity to master. It's not a gift to be given, but a educational milestone to take hold of. Yet, millions of students in the US, especially those who are economically disadvantaged, are falling behind.
More than nine million low-income elementary school students in the US struggle with reading at grade level — a challenge that could be the difference between a student dropping out of high school versus graduating from college. These are not the outcomes we envision for our future leaders.
When kids learn to read, they gain a skill that empowers them to succeed in school and beyond. A donation to Reading Partners on #GivingTuesday ensures thousands of kids across the country are equipped with reading supplies, a supportive learning environment, and one-on-one literacy tutoring to put them on a path toward becoming strong, confident readers.
To mark Reading Partners' 20th year of engaging communities and empowering students, we are asking our supporters to #Give20 this #GivingTuesday. There are many ways to give and many ways to #Give20—from giving $20 per month to inviting 20 friends to donate. Here are three ideas to further your impact on #GivingTuesday.
Fundraise through Facebook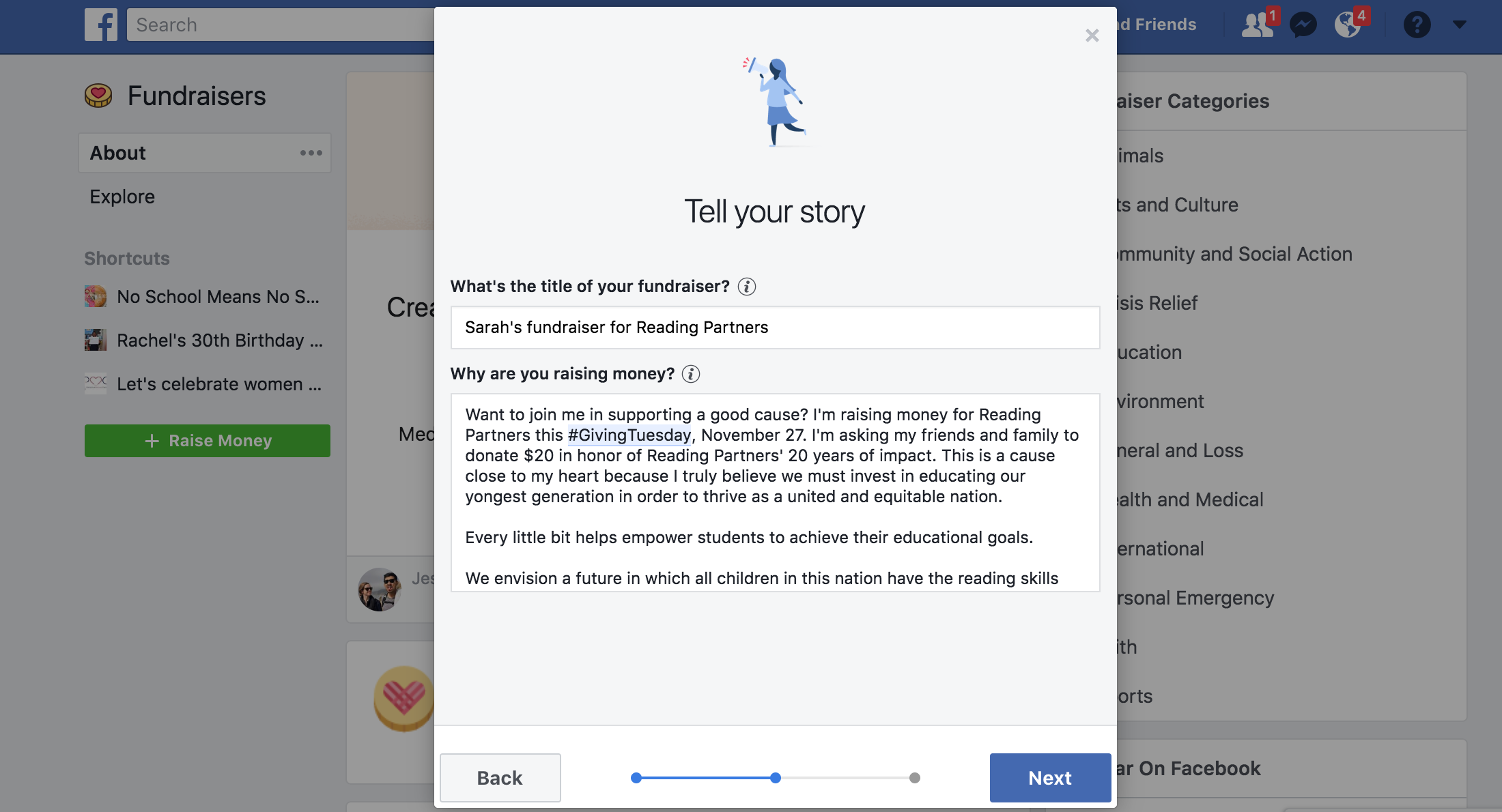 Facebook has introduced tons of new fundraising features on the platform, and #GivingTuesday has been a key philanthropic opportunity for the social networking giant. Nonprofits can now collect donations directly through Facebook and individuals can create fundraisers for the causes they care about.
This year, Facebook is going bigger and bolder than ever before. They've teamed up with PayPal to match a total of up to $7 million in donations made on Facebook to eligible US-based 501(c)(3) nonprofits.
Facebook has offered several different ways individuals can make an impact for the causes they care about, including making one-time or monthly donations, starting fundraisers, or pledging to match. All of these donations could be matched by Facebook on #GivingTuesday, but only until funds run out.
So, get your fundraisers prepped and mark your calendars for November 27, because the matching funds may run out early. If you get 20 friends to donate $20, that's $400 dollars toward funding a student's literacy education (and that doesn't even include the match!).
Switch to a sustaining donation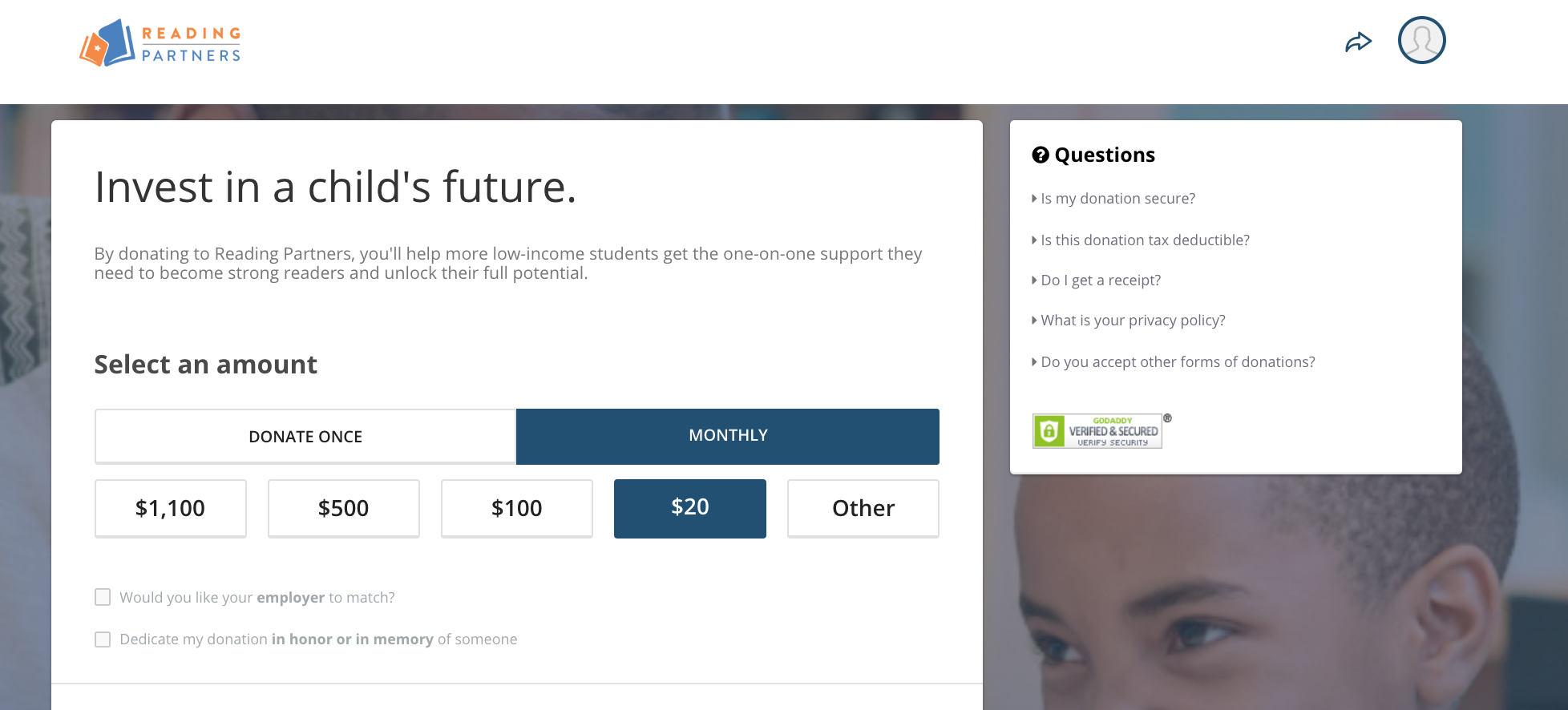 Switching from a one-time annual gift to monthly donations is one of the most effective ways to have a lasting impact on an organization. Nonprofits like Reading Partners, struggle each year to ensure we have the funding to keep programs up and running. The consistent support of sustaining monthly donors offers a greater sense of stability that allows us to work more strategically to build new funding streams.
Beyond the inherent benefits for the nonprofit, monthly giving removes the burden of a large one-time donation off of donors. Twenty dollars a month can feel a lot more manageable than a one-time donation of $100 or more (especially around the holidays).
Monthly giving options are available through Facebook and our donation page. A monthly donation of $20 provide a Take Reading Home book for 48 students to help build their home libraries.
Spread the word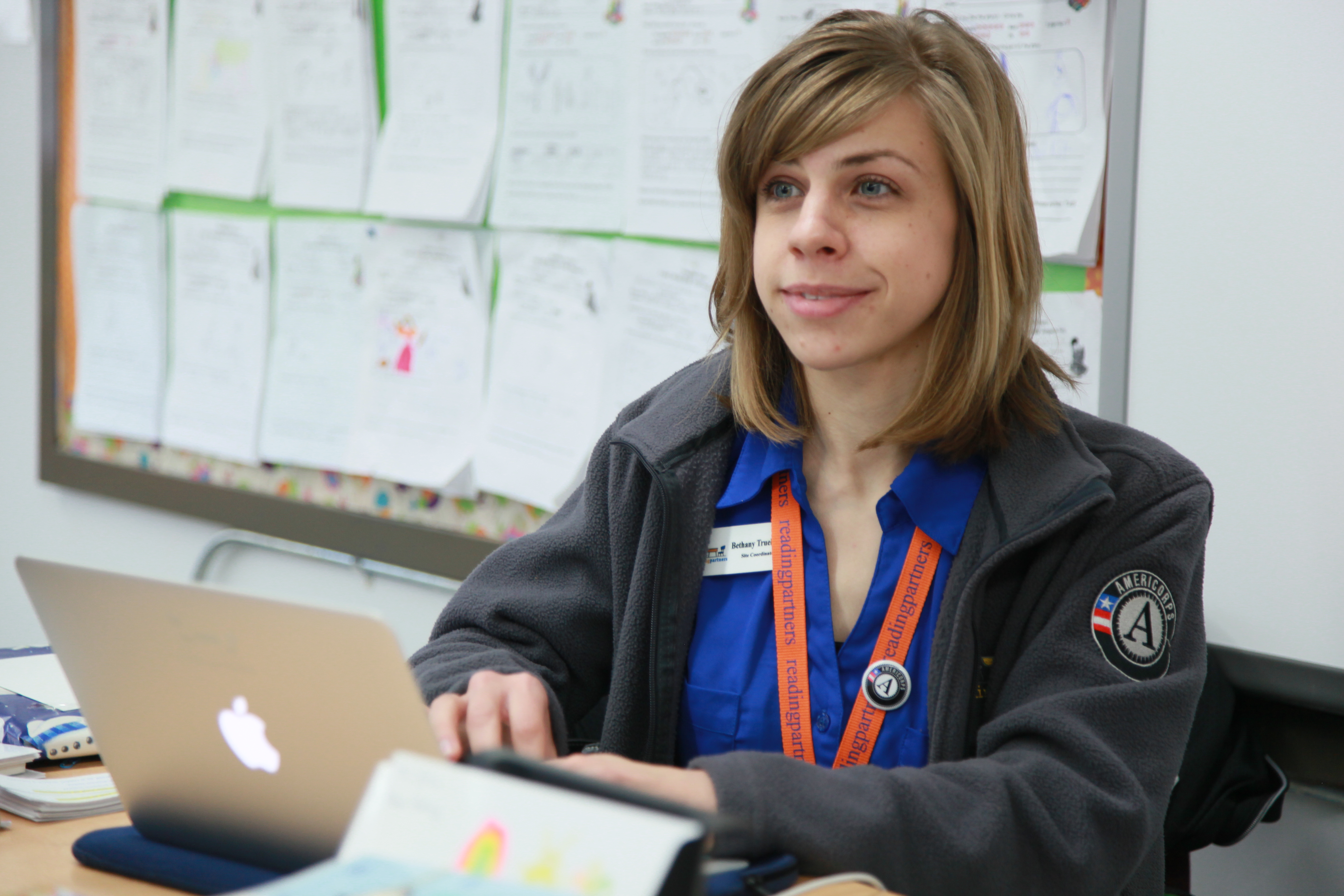 Your voice, on social media and otherwise, is a powerful force for good. An action as simple as sharing this blog post or telling your friends and family about the work we are doing goes a long way. The more people are aware of the literacy crisis in the US and the solutions available, the stronger our movement becomes.
Let your voice be heard on #GivingTuesday. Follow Reading Partners on Facebook, Instagram, Twitter, and LinkedIn, and inform your networks about why literacy education is an important cause to support.