August 29, 2016
Tutoring is a marathon, not a sprint: how tutors motivate kids to love reading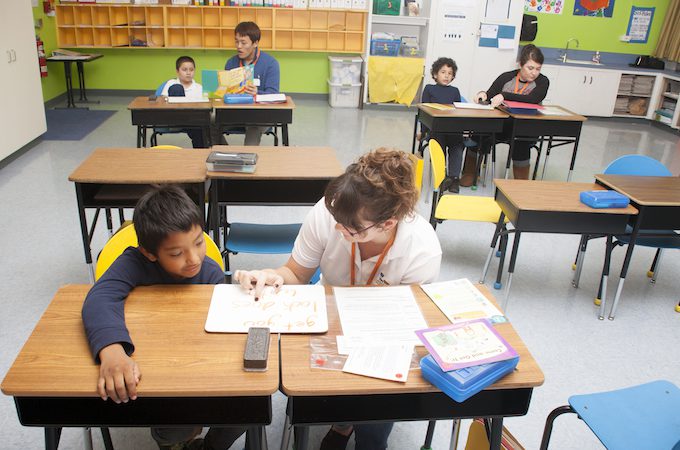 Getting motivated can be tough. Even so, watching the Olympics reminds us of the human potential for strength and endurance. The games have inspired lots of us to set our own goals and do something we love; whether that's enjoying the sun and warm weather with outdoor activities, or increasing our literature intake by spending more time with our noses between the pages of a book.
One of Reading Partners' primary goals is to help children build foundational reading skills, and to nurture their love of the written word. But what about kids who haven't developed a passion for reading? The kids who slump in their seats and look away when a book is put in front of them, who would rather play outside or help clean or really do anything besides reading? What do you do then?
Tutors certainly can face challenges when they are first paired with their students, so we asked some of our tutors to share their greatest triumphs and best tips to connect with and motivate students—especially when they encounter obstacles.
Getting to know your student can make a world of difference.
Developing a close relationship with students helps build patience and compassion when students are struggling to stay focused. By staying open to students' stories, tutors are better able to understand when a student is distracted or experiencing a lack of motivation. Plus, knowing the things that matter to a student can make it easier to identify what will motivate them in the first place.
"With students I worked with consistently, I formed a very healthy learning relationship.  I learned how to work with them as individuals. I learned that learning is a 'two-way street,' that I need to listen to my students as much as they need to listen to me."
"I had a more difficult student this year than in previous years, and I appreciated finding out that not all was well at home. I understood better the reasons for her behavior and adjusted my expectations. That helped a lot."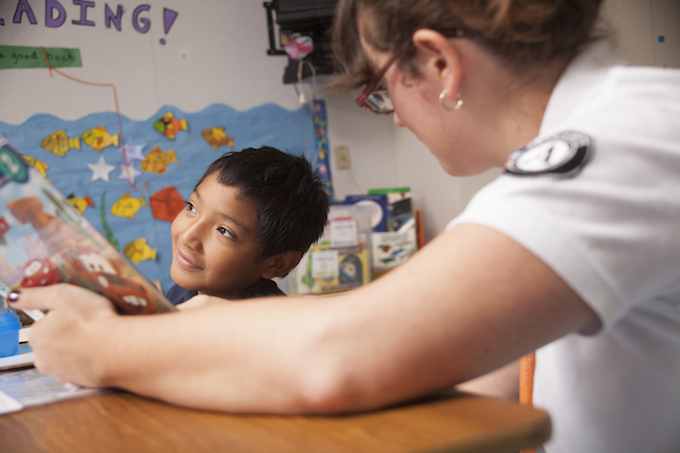 Go straight to the source.
What's the best source of information on how to motivate a student? The students themselves! Ask them what they'd like as a reward. If it's simple or something the reading center can easily provide, it may be an excellent form of motivation.
"My student and I had a breakthrough moment when he told me he'd like to 'earn stars.' (Nothing fancy…in his mind 'earning a star' just meant that he got to draw himself a star on our agenda for the session.) From then on, we started each session by setting a goal for how many stars he wanted to earn. It turned out to be a great motivator for the rest of the school year. And it's so simple! I never would've thought of it myself. :o)"
"My student has suddenly become very motivated by the perfect page challenge. In our last session, he transitioned from head-on-the-desk lackadaisical to upright and eager when he had the opportunity to read for reward."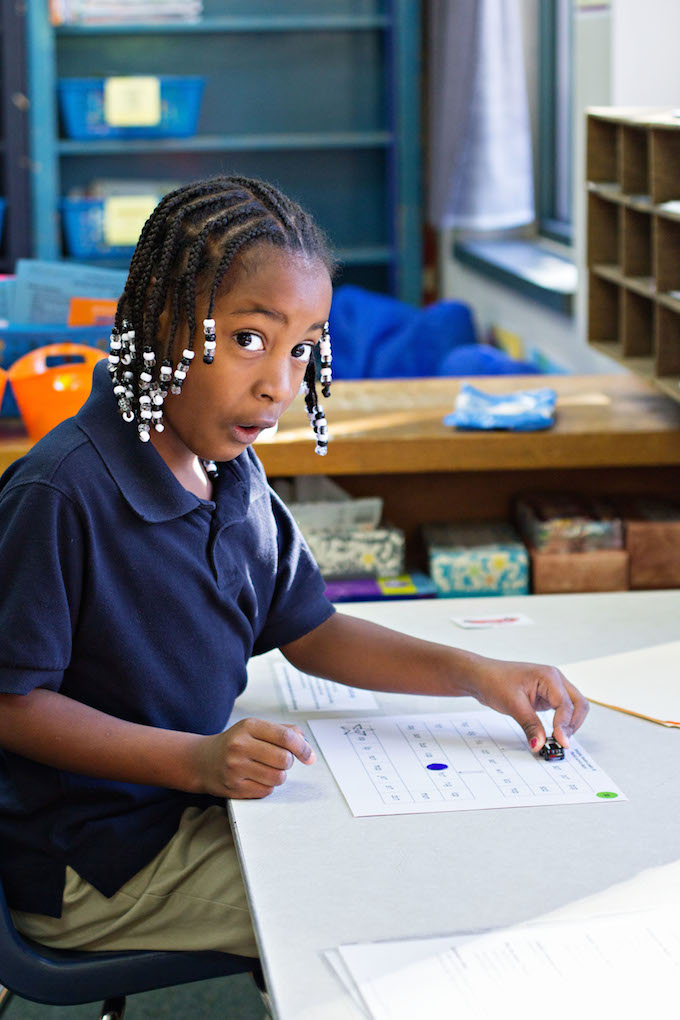 Try another angle.
Sometimes igniting a spark of excitement can be about finding which forms of expression and images your student connects with best. Everything from generating creative poetry to using captivating read-aloud voices could engage a child.
"I had my second-grade student write a poem based on a book we read that day.  He started out the day in a recalcitrant manner.  He finished it by being the proud author of a poem that he was excited about taking home to show his parents."
"I had my student for a semester. One special moment was the turning point when I saw her fluency improve after we 'rapped' the sentences in the book; we found a rhythm to reading."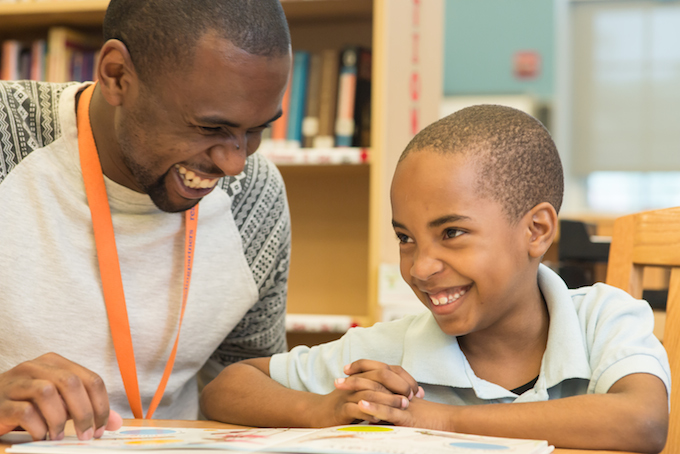 Don't forget: you have backup.
At Reading Partners, AmeriCorps site coordinators in each reading center can be great sources of support and creative approaches to challenging behavior. The site coordinator and the tutor may develop some expectations to help a student stay on track during tutoring, or dream up some fun games to shift direction.
"With the site coordinator's help, we established a behavior contract and have seen great improvement in [my student's] willingness to read and learn due to this positive reinforcement."
"The first student I worked with this year was quiet. He didn't engage with me much, but answered my questions and prompts (sometimes with several reminders). One day, [my site coordinator] introduced us to a spelling game, and that changed his attitude towards our sessions! He really came alive when we played the game. It was a great motivator to get through our worksheets! He made a lot of progress this year, but you couldn't always tell from our sessions. It was rewarding to see him come out of his shell."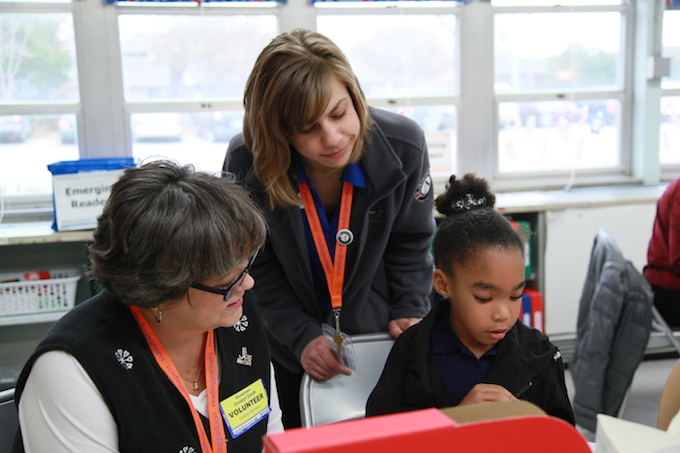 Motivation isn't always easy to come by, especially when it's an activity that we've learned to find stressful and anxiety-inducing. Yet watching the Olympics this year showed me that sometimes inspiration can come from the most unlikely places if I'm open to it.
You don't need to have a background in education to be a wonderful and effective tutor. You just need to be willing to show up, be present, and sometimes seek creative solutions if the session calls for it. As a tutor, you'll be someone your student looks up to and appreciates as a positive role model. Before you know it, you might find that you've become a household name, almost as famous as Simone Biles or Michael Phelps. One tutor reported that:
"Every week was special, but it really touched me when I met my student's dad for the first time and he told me, 'Oh, so you're the one she is always talking about!'"
*All student names have been changed for confidentiality purposes.