We've collected recommendations from our team of devoted lit lovers, and compiled our list of 23 great reads for kids and adults. Whether you are looking for a great holiday themed book, a kids classic, or a new find for grown ups – we've got you covered.
Holiday books to read with kids
1. The Snowy Day by Ezra Jack Keats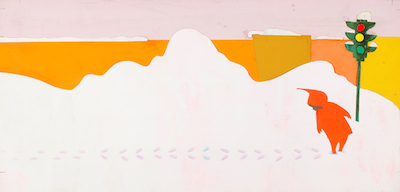 The adventures of a little boy in the city on a very snowy day.
No book has captured the magic and sense of possibility of the first snowfall better than The Snowy Day. Universal in its appeal, the story has become a favorite of millions, as it reveals a child's wonder at a new world, and the hope of capturing and keeping that wonder forever.
2. A Christmas Memory by Truman Capote – Relive all the magic of a delightfully traditional Christmas.
3. A Christmas Carol by Charles Dickens – As much a staple to the christmas holiday as tinsel on a tree or a mistletoe in a door frame. Charles Dicken's classic tale of the transformation of Ebenezer Scrooge is a must read.
4. Too Many Tamales by Gary Soto – What happens when your mother's wedding ring gets buried in a pile of 25 tamales?
5. How the Grinch Stole Christmas by Dr. Seuss – "What if Christmas, he thought, doesn't come from a store. What if Christmas, perhaps, means a little bit more."
6. Twas the Night Before Christmas by Melodye Rosales – This classic holiday poem is a must read.
7. The Polar Express by Chris Van – Take a mystical journey through a polar wonderland aboard the polar express.
8. The Latke Who Couldn't Stop Screaming (A Christmas Story) by Lemony Snicket – If you're not one for the holiday classics, try this darling holiday mash-up.
Popular everyday books for kids
9. Bridge to Terabithia (grades 4-7) by Katherine Mattison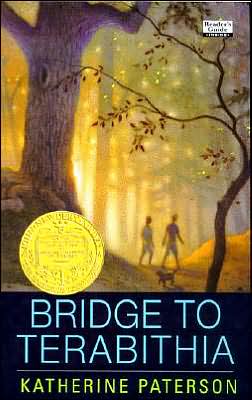 This Newbery Medal-winning novel has become a modern classic. This story of friendship, fantasy, trials, and tribulations, is a favorite passed down from generation to generation.
10. If You Give a Goose a Muffin (grades K-2) by Laura Numeroff and Felicia Bond – What happens after you give a goose one muffin…they'll certainly want more…
11. And Tango Makes Three (grades K-2) by Justin Richardson and Peter Parnell – The true story of two penguins living in a zoo who create a nontraditional family.
12. Grace for President (grades K-2) by Kelly S. DiPucchio and LeUyen Pham – An inspiring story of Grace, a young girl who sets out to become the first female president.
13. The Paper Bag Princess (grades K-2) by Robert Munsch – What happens when a dragon kidnaps Prince Ronald? Princess Elizabeth outsmarts the dragon, of course.
14. Diary of a Wimpy Kid (grades 3-5) by Jeff Kinney – Take a peek into the diary of gangly middle-schooler, Greg Heffley. Make this your kids' first series, they're bound to love it.
Books for grown ups
15. Book Smart: How to Develop and Support Successful, Motivated Readers by Anne E. Cunningham  and Jamie Zibulsky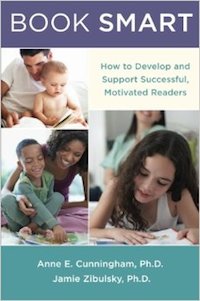 Authored by two passionate psychologists and educators, Book Smart: How to Develop and Support Successful, Motivated Readers is a how-to guide rich with stories, lessons, activities, and ideas aimed at supporting reading development and addressing the broad range of interpersonal, social, emotional, and motivational skills that can be fostered by reading with young children.
16. Kafka on the Shore by Haruki Murakami – This fictional masterpiece captures two characters' twisted divergence of paths, as readers are transported to a reality that toes the line of surreal.
17. Half of a Yellow Sun by Chimamanda Ngozi Adichie – This piece of historical fiction will leave you captivated. Experience a seminal and tumultuous decade of southeastern Nigerian history in the 1960s, alongside five unforgettable characters.
18. The Wind-Up Bird Chronicle by Haruki Murakami – Join a young man named Toru Okada on his journey underneath the surface of Tokyo as he searches for his wife and her missing cat.
19. Living Treasures by Yang Huang – This story examines the life and socio-cultural dilemmas faced by a woman coming of age in China during the tumultuous times of the Tiananmen uprising.
20. All the Light We Cannot See by Anthony Doerr – On a lot of Best of 2014 lists and for good reason! Gorgeously written story of two children growing up in the years before WWII.
21. The Age of Ambition: Chasing Fortune, Truth and Faith in Modern China by Evan Osnos – A  fascinating look at modern Chinese culture through the lenses of economics, art and self-expression.
22. The Corrections by Jonathan Franzen – "One of the best stories of family love/dysfunction against a holiday tableau ever done. I've enjoyed re-reading it a couple of times–gets better with each read!" – Michael Lombardo, CEO Reading Partners
23. The Four Million by O Henry – A collection of short stories that includes the famous 'The Gift of the Magi'. A tragically beautiful read.